Mets Roll On Despite Losing Noah Syndergaard's Start Tonight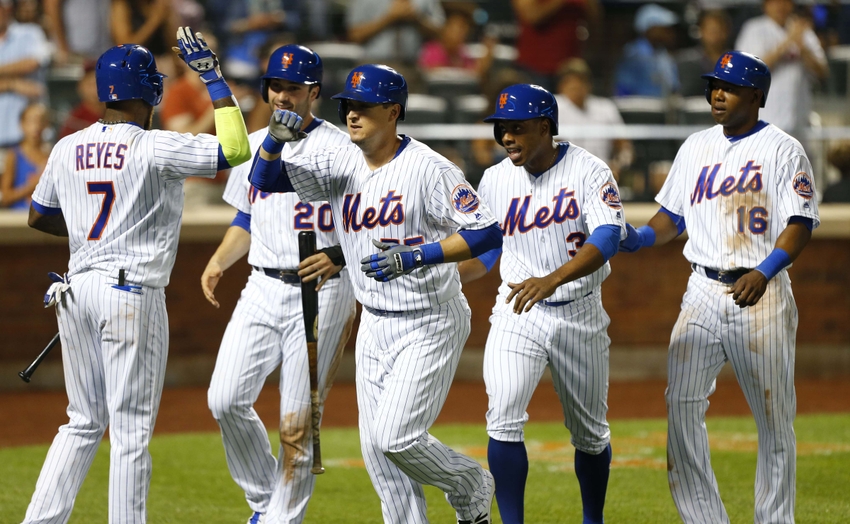 No In-Editor Preview for 120 Sports Videos
Video Details
ID: 202953084
Source: 120 Sports
Noah Syndergaard will miss his scheduled start tonight against the Philadelphia Phillies due to a bout with strep throat. Untested Sean Gilmartin will replace him but the teflon coated Mets don't seem to be all that concerned.
You had to know that this would happen, right? As yet another New York Mets young stud pitcher misses an important start, the last man standing is the oldest pitcher currently in baseball, the ever reliable Bartolo Colon.
When manager Terry Collins announced before the start of last nights game that Noah Syndergaard would not be available to make his scheduled start against the Phillies in New York tonight, it was like everyone just sighed and asked, "Okay Terry, you got anything else for us?"
Because that's the way the season has gone for Collins. Every day, he reports for work, looks around checking to see who's there and more importantly who's not there. Then, he retreats to his office and makes up the lineup card for that night, usually in pencil save for last minute scratches.
More from Call to the Pen
Noah Syndergaard had been missing from the clubhouse for the previous two days staying at home with a barrage of antibiotics and battling a nasty case of strep throat. Collins, in a rare moment of levity, couldn't resist needling the reporters quipping, "You guys didn't notice he was missing?"
Perhaps it was only fitting then that the Mets would go out and beat the Phillies 10-5 as Michael Conforto led the way with a double and a three run homer to cap a five run fifth inning that put the game away.
A ragtag group of six pitchers were needed to quell the Phillies offense and that could be a cause of concern tonight when Sean Gilmartin takes the mound having pitched only 17 innings all season. The team will be aided by the fact that both Addison Reed and Jeurys Familia were given a much needed rest and both will be available tonight. Reed and Familia are both on pace to appear in half of the Mets games this year.
And once again, the Giants and Cardinals, who can't seem to get out of their own way these days, both lost allowing me Mets to take a full game lead for the top Wild Card spot in the National League. More importantly, the Mets now have a one game advantage on both teams in the critical loss column.
As far as Syndergaard goes, the Mets hope to have him available either Monday or Tuesday to face the Marlins in Miami. Steven Matz remains a question mark also and there is speculation that he might be done for the season joining Jacob deGrom for a date with surgery.
Nevertheless, the Mets, who are seemingly made from Teflon these days, just keep putting one foot in front of the other. Because as Terry Collins told MLB.com , "You're numb to it now, this happens so much". That may be true, but the Card and Giants have to be taking notice of the fact that the Mets keep winning in spite of it.
This article originally appeared on