Mets righty Noah Syndergaard doesn't need elbow surgery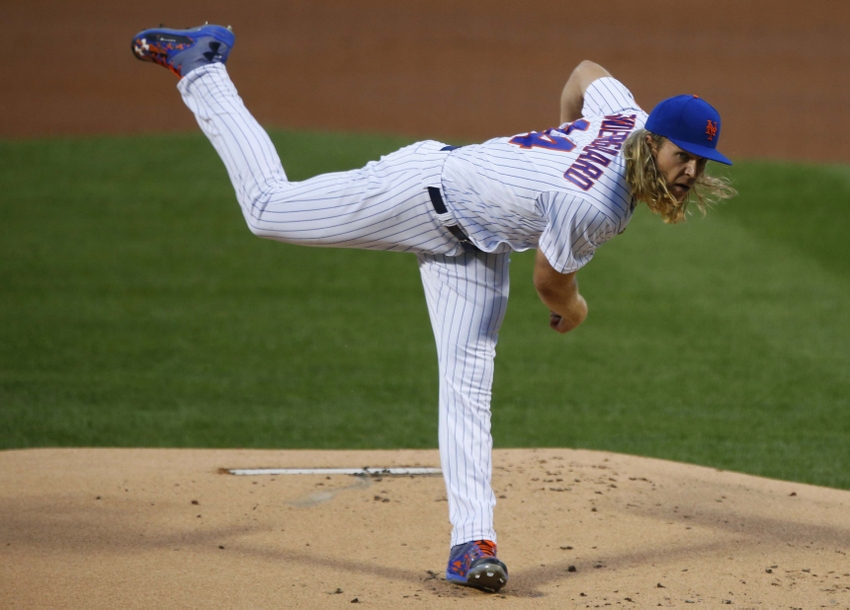 The Mets ace pitched through a bone spur for the majority of the season
Noah Syndergaard will not need surgery for the bone spur in his right elbow, Mets GM Sandy Alderson told reporters Monday.
It's like Christmas in October! Well not really, but two bits of good injury news in rapid succession for the Mets counts for something.
First, we found out Asdrubal Cabrera won't need knee surgery. Now, Syndergaard is free and clear.
Syndergaard pitched through the issue for most of the season but it only seemed to really hamper him on a few occasions. And he finished the season incredibly well, allowing two earned runs or less in seven of his last eight regular season starts.
In the Wild Card game against the Giants, Syndergaard was otherworldly, tossing seven shutout innings while allowing two hits, walking three, and striking out 10.
While bone spur surgery is relatively minor, any surgery is best avoided, so this is great news.
Syndergaard's bone spur was much less painful than the one Steven Matz dealt with for most of the season. Matz wound up getting his surgically removed.
Along with Syndergaard, it's expected that Matz, Jacob deGrom (ulnar nerve surgery), and Matt Harvey (thoracic outlet surgery) will be 100 percent for Spring Training in February.
Pairing those four pitchers with Bartolo Colon — who the Mets need to bring back — will hopefully result in the fearsome rotation everyone expected heading into 2016.
Beyond them will be Robert Gsellman, Seth Lugo, and hopefully Zack Wheeler — who will be two years removed from Tommy John surgery.
If everyone is healthy, each game in 2017 should be an event. There would be three legitimate ace-level pitchers (Syndergaard, Harvey, deGrom), one who has proven to be a terrific No. 2 starter when healthy (Matz), and of course the ageless wonder, Bartolo.
This article originally appeared on