Mets OF Tim Tebow showed his true character on Tuesday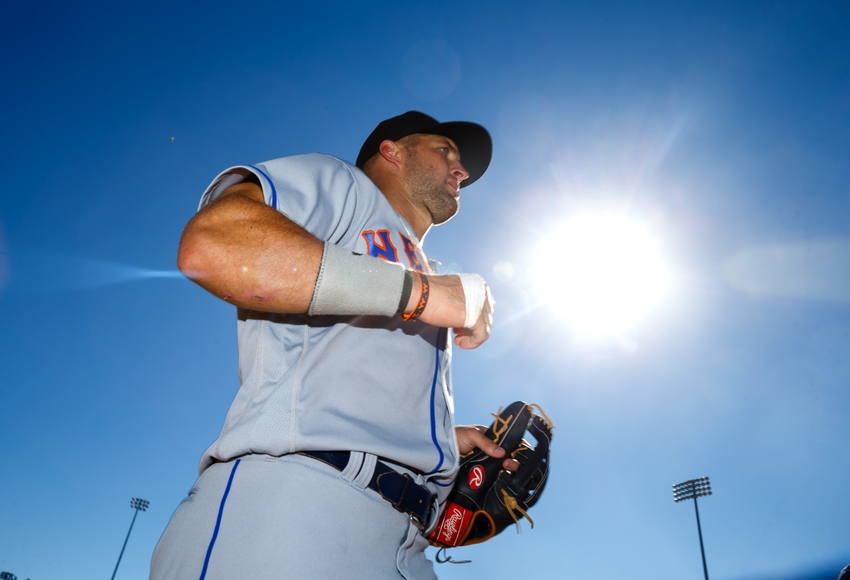 Tim Tebow's true character showed yesterday.
Yes, we're a little late to this party, but I'm sorry, I was too busy being in awe of how good of a person Tebow is. I've always known he's a good person, but yesterday's game just further proved this.
There are some things that are bigger than baseball, and this is one of them.
Tebow made his debut yesterday in the Arizona Fall League. He even crashed into the left field wall while going after a fly ball. But that's not what we're talking about right now.
Tebow is just a great human being.
While he was signing autographs after the game, a man in the stands collapsed and started having a seizure. Tebow saw this, stopped signing autographs, and went over to the man, where people had already gathered. Tebow started to pray over the man, whose name is Brendan, and waited with him until the paramedics came.
Tim Tebow saw a fan having what appeared to be a seizure and prayed over him until paramedics arrived https://t.co/DFYasxblNA #Tebow pic.twitter.com/jU2mtfRPOA

— CNN (@CNN) October 12, 2016
Not only did Tebow sit there and wait for the paramedics, he even chatted with Brendan once he regained consciousness. According to The New York Times, the two talked about the new Batman movie, where Brendan was from, and how they even have a mutual friend. Tebow talked with Brendan for about 15 minutes.
Tebow noticed that Brendan had dropped a baseball, which Tebow obviously picked up and signed for him.
Brendan told Tebow that he learned this year that he had a brain tumor. Tebow responded to this by saying "I'll be praying for you, O.K. By name." We all know that Tebow means this. I'll be praying for you too Brendan, and I hope that Mets fans everywhere join me.
Tebow is a great person. He is a fantastic role model. His true character showed yesterday.
This article originally appeared on