Mets News: Logan Verrett traded to Baltimore Orioles for cash considerations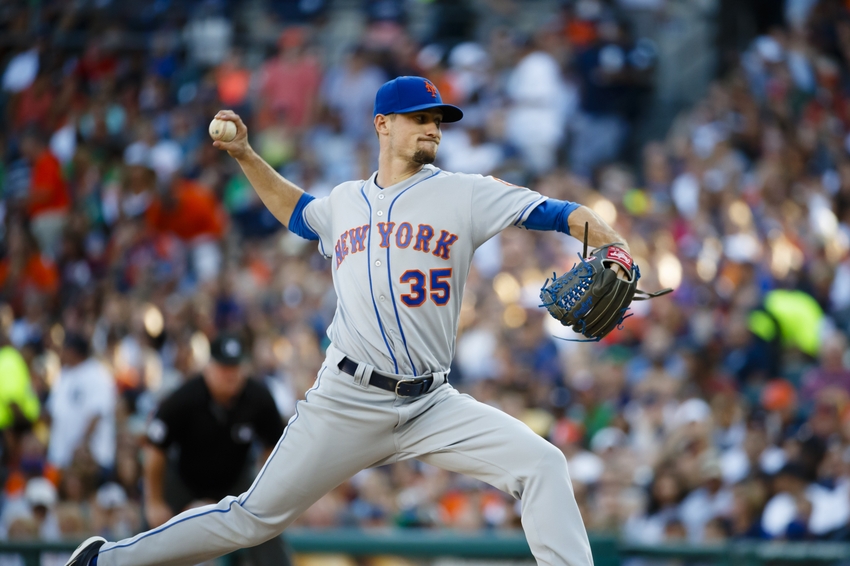 The Mets are not done making moves this week.
The team has just traded Logan Verrett to the Baltimore Orioles for cash considerations, the Mets announced Wednesday afternoon.
Verrett served as a long man and spot starter for the Mets over the past couple of seasons, so the Orioles could be looking to slot him in their rotation for 2017 or maybe bring him from the bullpen. Either way, the Baltimore Orioles are getting a guy that can fit and adjust to various roles, which is a win for them.
As far as the Mets missing Verrett, well that's another story. Although his career with the Amazin's started out somewhat well in 2015, this past season was tough for Verrett. After posting a respectable 3.59 ERA in 18 games with the Mets in 2015, Logan's numbers ballooned when he got into more games in 2016. His ERA of 5.20 was indicative of how much he got smacked around last year. It's not all that surprusing that the Mets opted to not bring him back for 2017.
For the Mets, this trade isn't as much about the money they get back, but more about freeing some space in their own bullpen to make more moves going forward. Adding to this trade the likelihood that Jerry Blevins will be leaving for another team, and the possibility of a suspension for Jeurys Familia to start the season, the Mets will need a new influx of arms by April.
Since the signing of Céspedes is already taken care of, the bullpen is now the number one need for New York. The Winter Meetings haven't even started and our guys have already been hard at work upgrading the club, so I'm confident Sandy and his staff will address this before we start playing baseball again in April. The Mets are positioned to win now, and that's a mentality that belongs in New York.
This article originally appeared on