Mets make qualifying offers to Yoenis Cespedes and Neil Walker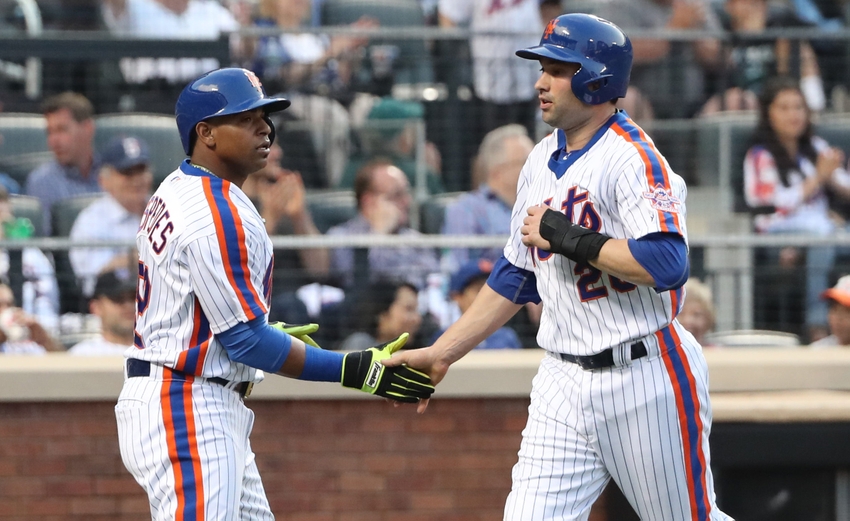 The Mets will recoup draft picks if Cespedes and/or Walker leaves via free agency
The Mets have extended qualifying offers to Yoenis Cespedes and Neil Walker, the team announced Monday.
The qualifying offer is worth just over $17 million for 2017, which is something Cespedes has no reason to consider accepting (being that he opted out of the final two years and $47.5 million of his contract).
Walker will likely seek a multiyear deal, but it wouldn't be shocking if he accepted the qualifying offer — especially since he'll be returning from surgery.
As is noted above, this is simply a procedural move for the Mets as it pertains to Cespedes. In the event that he leaves, which the Mets should absolutely not yet happen, the Mets would at least get something back.
For Walker, though, this could get interesting.
Daniel Murphy, who had a similar career arc to Walker prior to 2016, had to wait out the market last season before eventually signing a three-year deal with the Nationals.
It's not out of the realm of possibility to think a team will offer Walker the same kind of contract Murphy received, but it's also possible a number of teams balk at that type of offer due to health concerns.
Walker, 31, has long had issues with his back, and it was a back injury that ended his 2016 campaign early.
Prior to being shut down, Walker hit .282/.347/.476 with 23 HR and 55 RBI in 113 games.
In a perfect world, Walker will accept the Mets' qualifying offer — giving them one season of hopefully really good production.
If Walker rejects the offer, the Mets still might try to re-sign him, but it's hard to see them offering three years after refusing to do so last offseason for Murphy.
If Walker leaves, the Mets can turn to some combination of Jose Reyes, Wilmer Flores, and perhaps T.J. Rivera at shortstop, with Gavin Cecchini as another option.
More from Rising Apple
This article originally appeared on