Mets have shown interest in Jose Bautista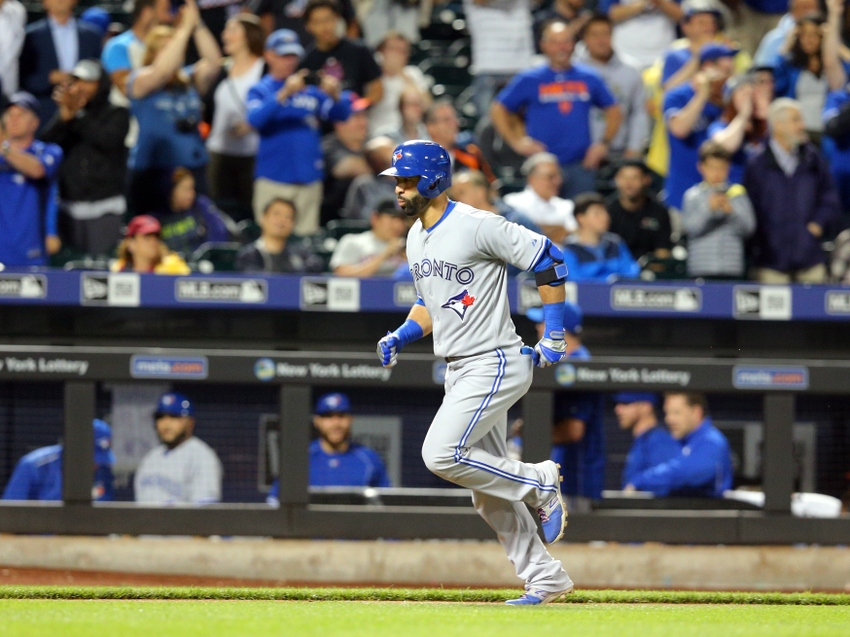 Give me Joey Bats!
Just kidding, don't give me Jose Bautista if it's between him and Yoenis Cespedes. Obviously we want Cespedes. We want our Lion King. Wait scratch that – forget want – we need him back.
But, the Mets have reportedly inquired about Joey Bats, as tweeted Monday night by The New York Times writer James Wagner.
Unclear on interest level, but one free agent right-handed-hitting outfielder the Mets have at least inquired about: Jose Bautista.

— James Wagner (@ByJamesWagner) November 8, 2016
Bautista is 36 years old and is expected to ask for a six-year-deal worth at least $150 million. On top of his age, he was also injured last season and missed 46 games. I just cannot see the Wilpons okaying this move. Too much money and too long of a contract, especially for someone that is coming off of a season that just wasn't his greatest.
In 2016 Bautista hit .234 with 22 home runs and 69 RBIs in 116 games. This was the fewest games he's played since 2012.
Should the Mets solely focus on Bautista and not Cespedes? Absolutely not. Cespedes should be the priority here. But, if the Mets and Cespedes do not agree on a contract, they will need to replace his big bat.
If Bautista can stay healthy and is the Joey Bats we all have known, he could very well be the one to replace Cespedes. But, can he stay healthy and perform at his best in the 2017 season at 36 years old? That's the question.
Don't get me wrong, I am a fan of Joey Bats. I mean the guy had the greatest bat flip ever until Asdrubal Cabrera's bat flip this season. Plus, the guy has been a beast in the past – from 2010-2015 he hit 227 home runs.
But, if he's looking for a six-year deal, meaning that he'd be in his 40s when his contract is up, this does not sound like a move that the Mets should be making.
More from Rising Apple
This article originally appeared on