Mets giving Neil Walker a qualifying offer was risky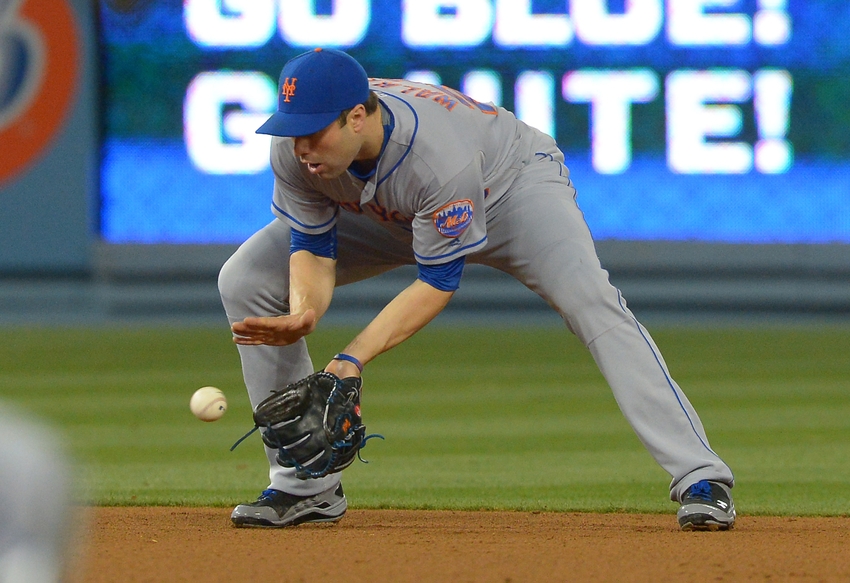 Once a team makes a qualifying offer, the player has two choices: he can accept the one-year deal or decline and hope for a better offer from another team. If he declines the offer and signs elsewhere, his new team will have to surrender a draft pick.
The qualifying offers this year are up to $17.2 million. While there is no chance that Cespedes accepts his offer, Walker very well might — and that it is exactly why it's a high-risk move for the Mets.
Walker is coming off of September back surgery. The surgery was meant to correct a herniated disc issue that had been bothering him for some time. It abruptly ended a solid, if not up and down first season with the Mets. Walker started the year red-hot as he smacked nine home runs in the month of April, tying a team record.
April's swell turned into a swoon in June as Walker's average dipped significantly. He had resurgence after the All-Star break until September when the back issue crept up. In the second-half of the season, Walker hit .347 with eight home runs, three doubles, a triple and 18 RBI in 31 games.
Walker was under-appreciated by Mets fans over the course of the season. This was partially because of his hot-or-cold performance. More likely it was because 250 miles away, ex-Met second baseman Daniel Murphy was rising to become a front-runner for National League MVP.
Are the Mets actually looking to retain him, or collect a compensatory draft pick? The moment the Mets offered Walker a qualifying offer, it immediately made him less marketable as a free agent.
Now, not only would a team be taking a financial risk on Walker, they would be relinquishing their first-round draft pick in the 2017 draft as well. For this reason, it makes a lot of sense for Walker to accept the qualifying offer. If he does, it opens up a number of issues for the Mets.
His accepting the offer would solidify second base for another year (as long as he's healthy). However, at the same time, he will take away playing time from others.
Walker's presence would potentially block players like Jose Reyes, who won't have an infield position until David Wright inevitably goes on the DL. TJ Rivera, who showed a lot of promise at the plate in September, would be reduced to pinch-hitting duties at best.
It would also tie up $17 million of the Mets' budget. With Yoenis Cespedes opting out of his contract, the Mets need to pour all of their resources into retaining the outfielder. Staying under the impression, that the Mets do not have deep pockets, retaining Walker at such a high salary may impact their ability to keep Cespedes.
There is the possibility that the Mets are only offering Walker the one-year deal because they expect him to sign elsewhere. This would result in their obtaining a compensatory pick between the first and second round of the draft from whatever team he signs with.
This is a big "If." Is there that big of a market for a guy on the wrong side of 30, coming off back surgery? Second basemen who can hit do have higher value but the question marks are in bold.
The biggest con of all is if it impedes the Mets ability to resign Cespedes. The Mets offer to Walker likely means that he will be back in 2017. Let's hope that it doesn't mean that Cespedes won't be.
More from Rising Apple
This article originally appeared on