Mets: Five areas for improvement in 2017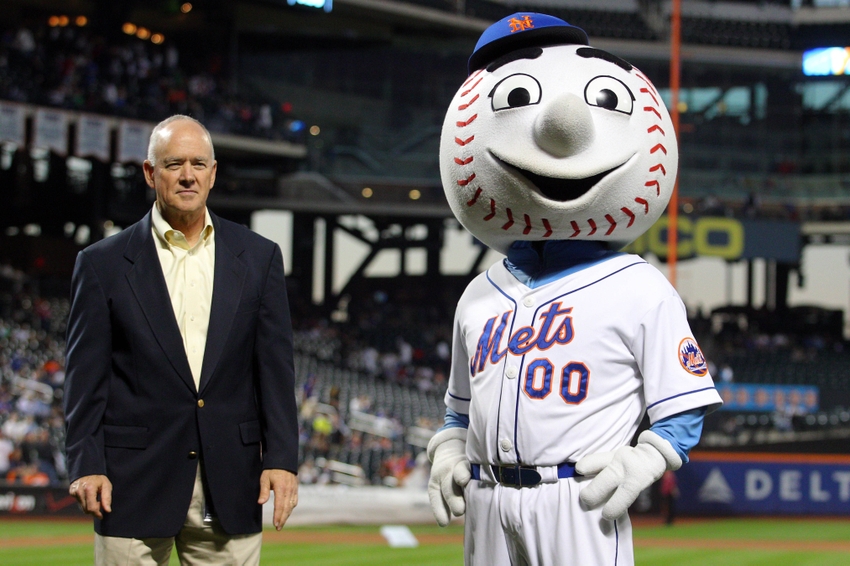 As Sandy Alderson and the Mets prepare for the winter meetings, they must begin to address several areas of need.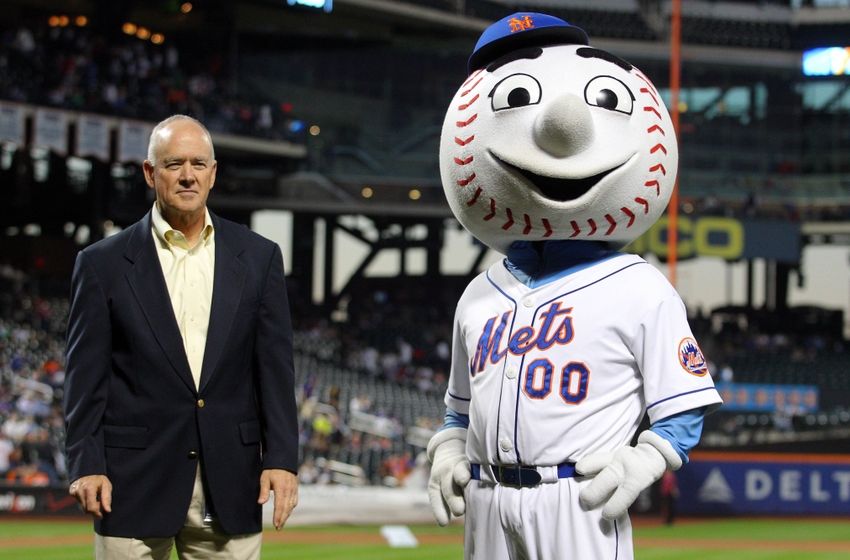 Even after resigning Yoenis Cespedes, there is still much room for improvement for the Mets heading into next season.
Let's take a look at five of the more pressing areas for improvement heading into 2017 that they can begin to tackle.
Catcher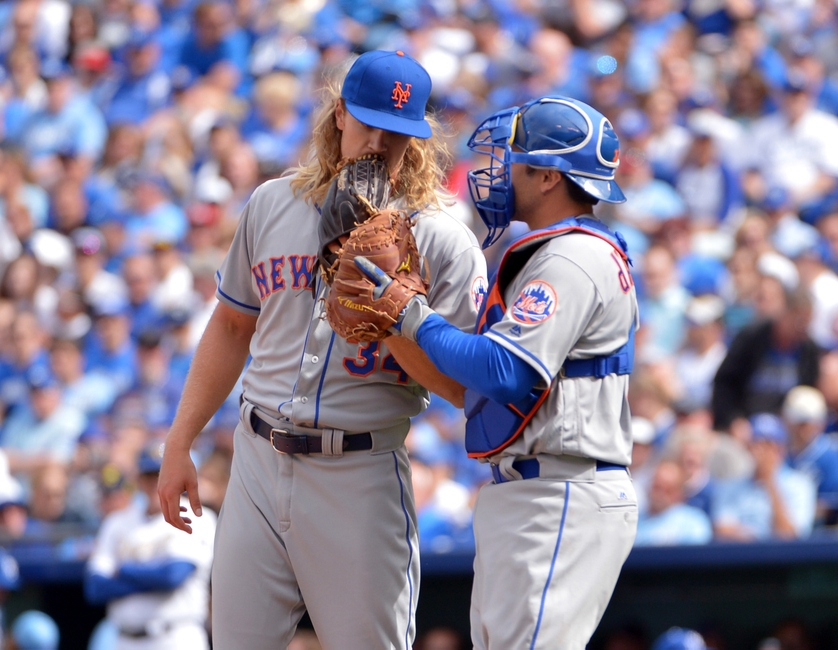 To say Travis D'Arnaud had a disappointing season for would be an understatement. He not only under-performed, but he was for the most part, abysmal in every facet of the game.
In 2016, d'Arnaud once again started less than 100 games. The difference in 2016 was that it was due more to his performance than his availability. Whereas he was on the DL for a bit in 2016 due to a strained rotator cuff, he did not spend nearly as much time on it as he had in 2015.
In 75 games in 2016, d'Arnaud batted .247 with just 15 extra-base hits for a paltry .323 slugging percentage. This represents a significant drop-off from 2015 when he slugged to a .485 mark. What should have been a breakout year for d'Arnaud quickly devolved into a ugly showing.
Not only was d'Arnaud hard to watch when he was at-bat, his defense was at times, harder to watch.
While Mets pitchers did a terrible job at holding runners on last year, d'Arnaud many times struggled to make accurate throws to second. Rarely would his throw make it to second on the correct side of the bag to tag the runner. Additionally, there were a number of times where he would call for a pitch that was not working. To put it bluntly, he has been a liability behind the plate.
The Royals exposed d'Arnaud's weakness so well in the 2015 World Series that the rest of the league took notice. The result in 2016, was so many teams running on the Mets that d'Arnaud hurt his shoulder in the process.
D'Arnaud wasn't the only disappointment at the catcher position for the Mets in 2016. Kevin Plawecki, when given the opportunity to step in as d'Arnaud rehabbed in June, actually performed more ineptly, batting under .200. Again, Plawecki couldn't guard much better against the run-game. While his throws to second were more on-line than d'Arnaud's, they would more often-than not bounce just before reaching second-base.
The catcher position became dire enough for Mets in 2016 that journey-man Renee Rivera ultimately won the job. While Rivera didn't tear it up at the plate, he put together some solid games offensively, called a good game, and provided the Mets the best defense for the run-game.
Moving into 2017, who do the Mets look to for catcher? The days of penning in d'Arnaud are over. He may be too broken at this point, both physically and mentally. Whatever ailed him last year completely took away his power and there is no telling if he can get it back.
The Mets can live with a soft-hitting catcher if he provides solid defense. With the way this pitching staff holds runners on, they may be better off with a defensive minded catcher. Unfortunately, neither Plawecki or d'Arnaud fit that bill at this point.
Moving into 2017 the Mets need stability behind the plate. It can't be a question mark anymore and chances have just about run out for two guys that had so much promise. At least with the Mets.
Bullpen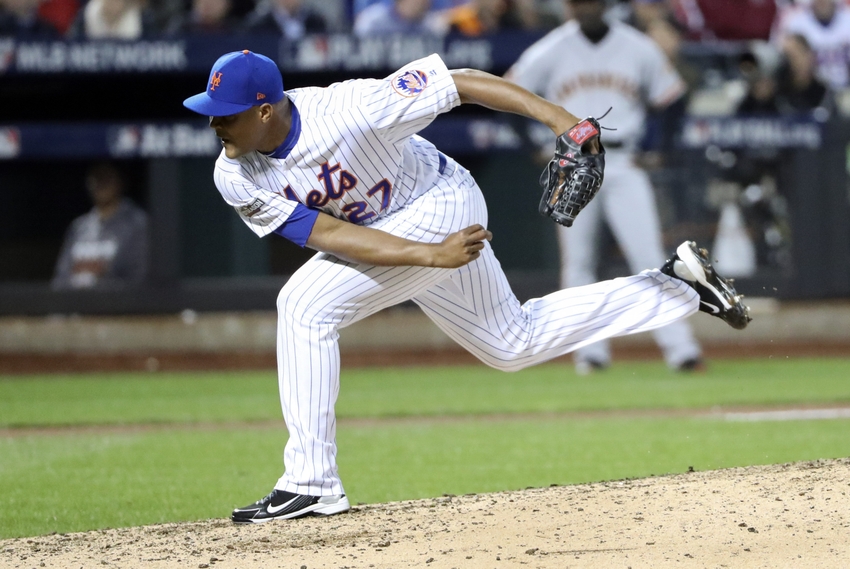 The Mets bullpen in 2016 was anchored on the backend by Jeurys Familia and Addison Reed.
Still, despite having excellent overall stats, including a league-leading 51 saves, Familia's year left a lot to be desired. Throughout the year, Familia regularly walked the tightrope in the ninth, routinely putting men on base and narrowly escaping disaster.
Familia's year was low-lighted by some of the most painful implosions. Blowing a four-run lead vs. the Dodgers in May and wasting a huge home run from Yoenis Cespedes against the Cardinals in late July immediately come to mind. Of course no one wants to remember his performance in the Wild Card game in October where he struggled to record even one out before giving up an eventual game-winning 3-run home run in the ninth.
The Mets found some late-inning stability in the likes of Fernando Salas, but he like Jerry Blevins and Jim Henderson, will likely not be back. There were flashes of success by guys like Hansel Robles and later in the year, Josh Smoker, but the Mets can't count on them with any regularity. The Mets must do better in 2017.
Having a powerhouse back-end of the bullpen is a trend the Mets should get onboard with. With the (low but still have to note!) potential of a lengthy suspension for Familia, the Mets need to have more stability in the late innings. The Mets also need to be mindful that 4/5 of their potential rotation are coming off surgery and will most likely be limited in pitch-count throughout the season.
There are some great bullpen options available via free-agency. If the Mets leverage someone like Jay Bruce (who is now expendable) in a trade offer, they may be able to secure a bullpen piece outside of free-agency.
On-base percentage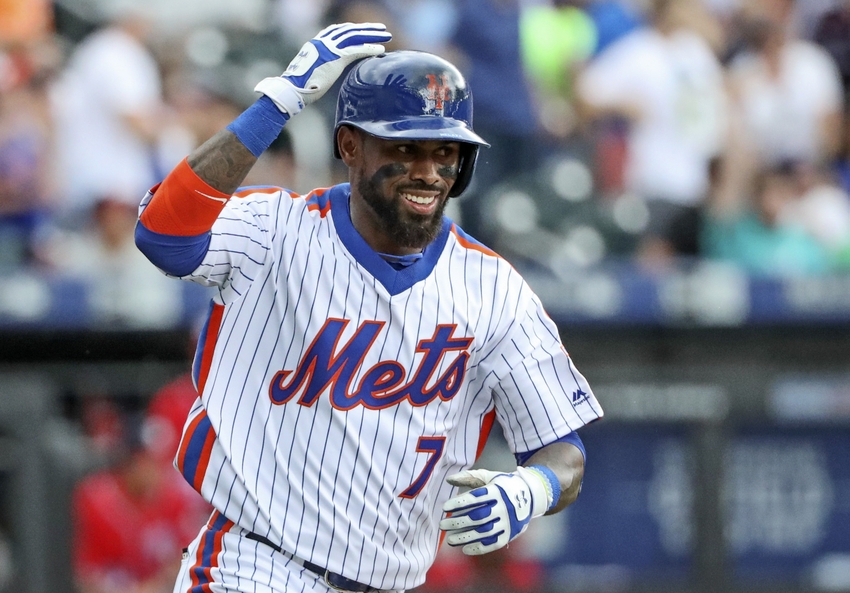 For a team assembled by Sandy Alderson, a man who preaches OBP, the 2016 Mets were atrocious at getting on base.
The 2016 Mets ranked 23rd in league OBP. The problem stems from the Mets all or nothing offense and their overall inability to hit. The Mets were simply not a good hitting team in 2016 by any measurable statistic.
Not coincidentally, the team ranked 26th in hits. The team did walk enough to rank 12th overall. However, that statistic was carried heavily by Curtis Granderson and Yoenis Cespedes. Health played into the team's hitting woes as the Mets were never really able to field their opening day lineup after the month of April.
Still, it seemed many times throughout the season that Mets hitters simply wouldn't adjust mid-at bat to either the situation or the count. This is something Kevin Long and Terry Collins need to address heading into 2017.
Hitting with Runners in Scoring Position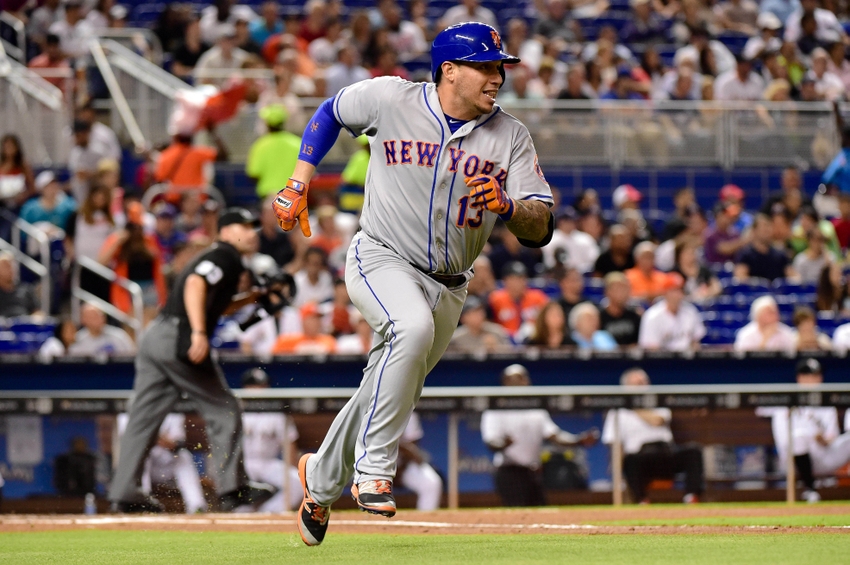 Perhaps no other area needs addressing more than average with runners in scoring position. The Mets inability to come through with men on was by far, the most frustrating attribute of the 2016 team.
The team ranked dead last in average with runners in scoring position. At .225, the team would rarely score if they didn't hit a home run, and they probably didn't win either. The good news is that it can't get much worse can it?
The best way to rectify this in 2017 is the team staying healthy. A close second is again Kevin Long and staff working with hitters to employ situational hitting.
Health I think this goes without saying to anyone that even remotely followed this team in 2016.
If the Mets want to go anywhere in 2017, they have to stay healthy. This, of course, is easier said than done. It isn't really something that can be addressed but it something Sandy could be better prepared for.
How about having more than Eric Campbell ready to go in Las Vegas should someone go down?
The Mets are already better prepared for an almost inevitable DL stint from David Wright, with Jose Reyes back for a full season. That is a start, but there need to be more insurance.
Yes, the Amazin's have a ton of question marks and the time is now to begin addressing them. Stay tuned to Rising Apple for all of the winter meetings happenings.
This article originally appeared on