Mets fans receive early gift as Yoenis Cespedes returns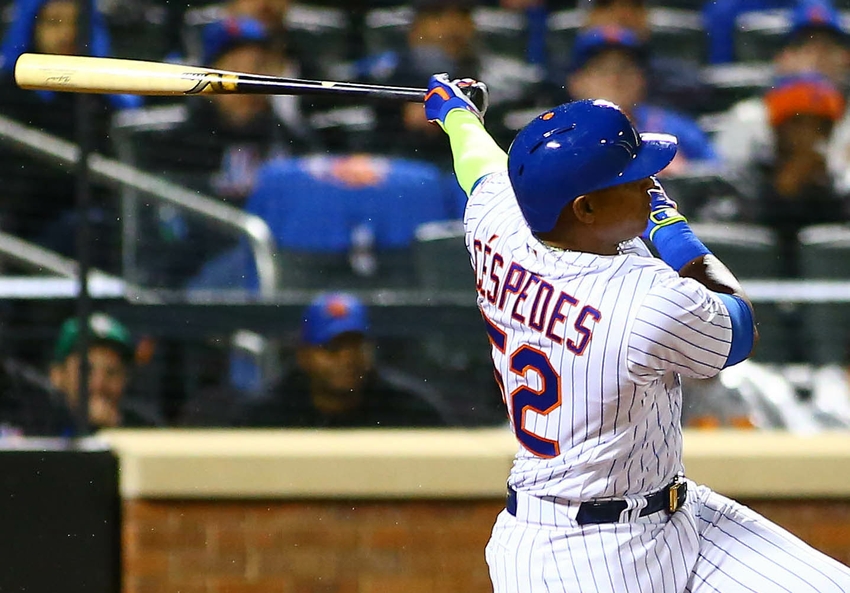 Cespedes signs largest free agent contract in New York Mets history at 4 years, $110 million.
Christmas has come early for New York Mets fans! According to Ken Rosenthal, the Mets have officially signed free agent outfielder, Yoenis Cespedes to a 4-year $110 million deal. Tim Brown of Yahoo! Sports was the first to report that there was growing optimism this deal could get done. It marks the largest free agent deal in Mets history.
Let's analyze the obvious positives. Any deal struck now is going to practically make certain that we won't go through the same roller coaster next off-season and for the immediate future. The centerpiece of this offense will be back in place and the lineup flourishes. Plus, Cespedes' offensive production has helped guys around him. Case in point: Asdrubal Cabrera turned in his best single season slugging percentage in 2016.
On top of all that, Cespedes has proven time and again how much he loves this organization and wants to be a part of it. Sandy Alderson and company saw that loyalty and have rewarded it handsomely with a lucrative new contract that will make Cespedes the second-highest paid position player only behind Miguel Cabrera in average annual value.
The salary breakdown according to Jon Heyman is as follows:
2017-$22.5 million
2018-$29 million
2019-$29 million
2020-$29.5 million
The only concern going forward is the injury bug, which hit Cespedes the hardest last season forcing him to miss close to a month's worth of games and he is 31. However, this was a no-brainer for the Mets to retain the lone bat in the lineup that is pure power.
Now the Mets can turn their attention to the rest of their off-season plans. Next up one would think is resolving the Jay Bruce situation and finding a dance partner to deal with. With the Cespedes deal, the Mets are over where they would like to be. Kristie Ackert wrote in the New York Daily News that the Mets are looking to stay under $140 million in payroll. The estimated payroll before this deal was just south of $124 million.
That bridge will be crossed in the near future. For now, pump The Circle of Life in your office or on your way home, Mets fans. The top objective of this of winter for the Mets is now complete.
This article originally appeared on