Mets: Could Yoenis Cespedes land a five-year deal?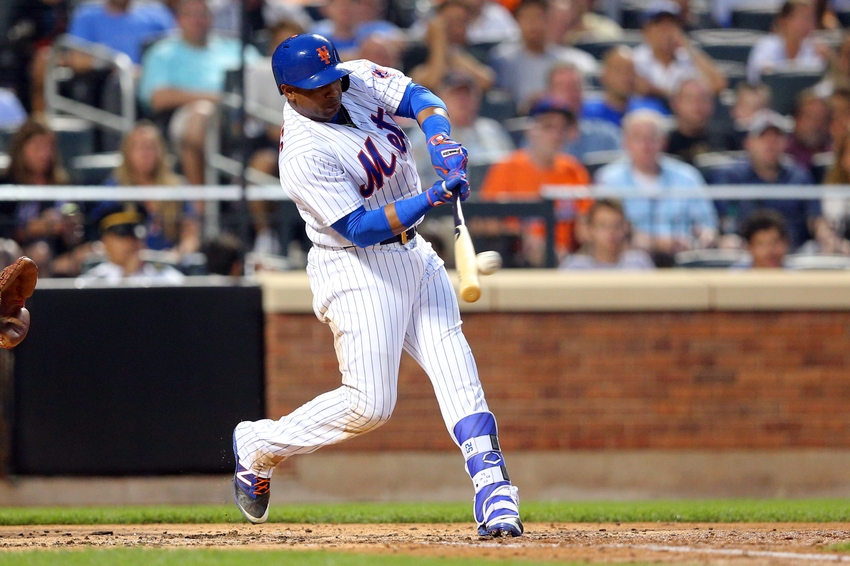 The Mets' top offseason priority has rightly been locking up Yoenis Cespedes' big bat.
Yo decided to opt-out of the remaining two years of his deal with the Mets last month after the World Series in pursuit of a bigger payday, and pretty much everyone agrees he's going to get one.
While the Mets have been playing it slow, most baseball insiders agree they still have a pretty good chance of landing Cespedes' services if they offer a four-year contract. The figure being thrown around is between $100 – $110 million which is steep, but worth it for what he can provide offensively.
Some league sources though believe Cespedes could start a bidding war between some teams involved that ultimately rewards him with a guaranteed fifth year. The New York Post's Mike Puma thinks this is precisely the case with teams like the Nationals, Dodgers and Giants looking to ruin the Mets' dreams and sign the Cuban All-Star to man their outfield.
Last year, those pesky Washington Nationals offered Yoenis a five-year deal ($110 million), but with a lesser payout than the Mets were offering per year. Thankfully Cespedes instead made his way back to Queens with 2016's offseason in mind. Hopefully we have a repeat of that, and Cespedes decides to be a Met for the long-term.
Going into the season without Cespedes would definitely not be ideal for New York. Though the Mets' outfield is already crowded without Yoenis' presence, it's in dire need of some lefty-righty balance. An all-lefty starting outfield of Jay Bruce, Curtis Granderson, and Michael Conforto is a last resort that we hopefully don't have to experience this season.
It's logical to think that Bruce will perform better than he did after the trade that brought him to the Mets from Cincinnati, but should the Mets sign their prized free agent outfielder, Jay could be the odd man out that gets traded somewhere else.
This article originally appeared on