Mets considering changing infield alignment in Wright's absence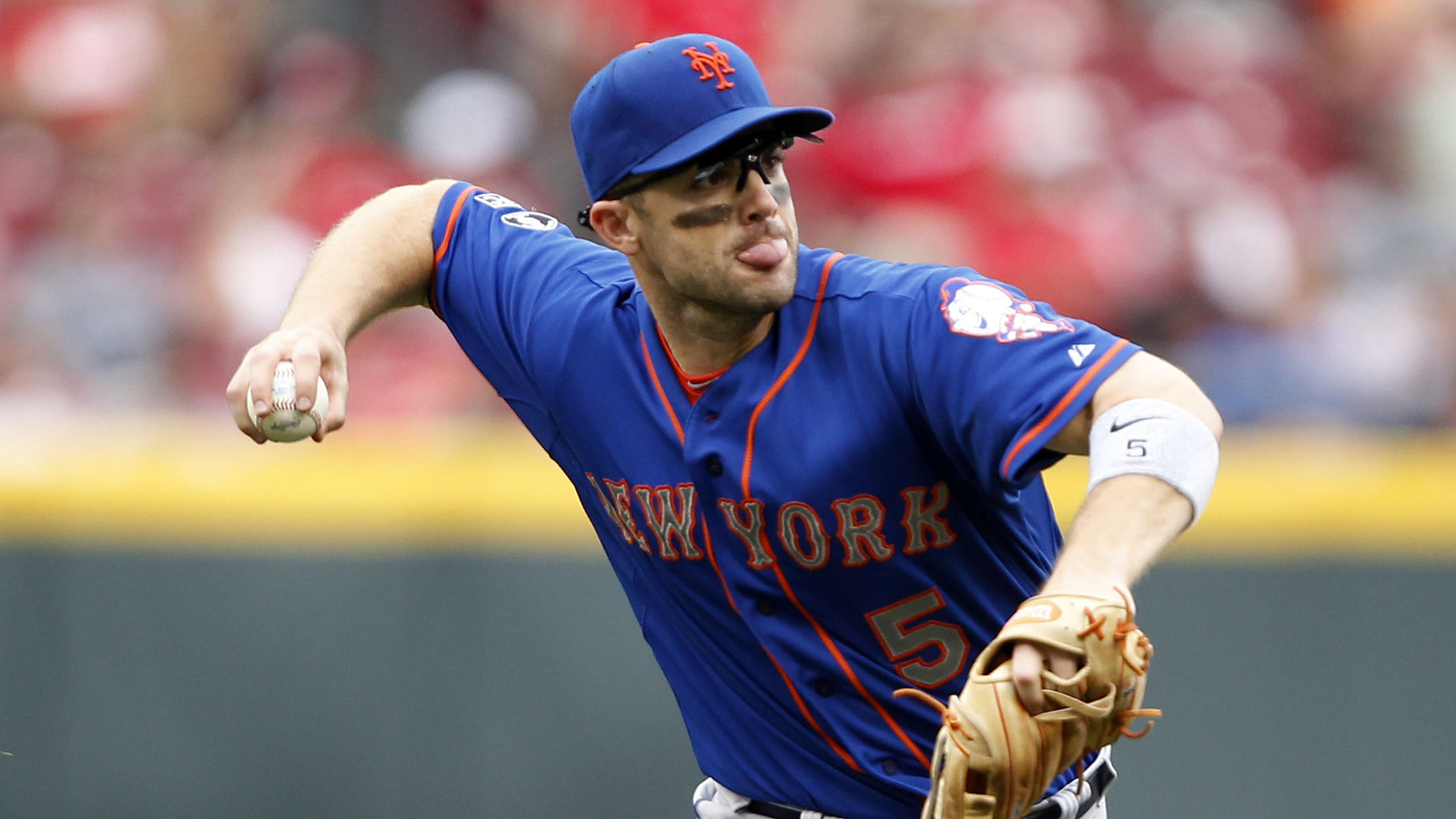 Right now, the New York Mets are sticking with Daniel Murphy at second base, Wilmer Flores at shortstop, and Ruben Tejada at third base, but that soon might not be how the Mets take the field.
Manager Terry Collins suggested Tuesday that he's open to making some position changes in the infield, which might include replacing Flores at shortstop or moving Murphy to third.
The potential rearrangement of the infield is contingent upon injured third baseman David Wright's timetable for return.
"Anything's possible," Collins said of shuffling his infielders. "Right now, there's no plan to do that just yet. We've got to wait to see where David's at: Is it going to be 10 days, two weeks, two months? I don't know. And if it's going to be a lengthy period of time, we'll certainly revisit what our best alignment is. But right now, I don't like moving guys around. I think they should come knowing where they're playing."
Wright has been sidelined since April 15 with a hamstring injury, which was followed by complications from a back injury.
He is expected to return to the team on Tuesday.
(h/t MLB.com)
Photo credit: Frank Victores/USA TODAY Sports