Mets catcher Plawecki: Catching Jacob deGrom is like a video game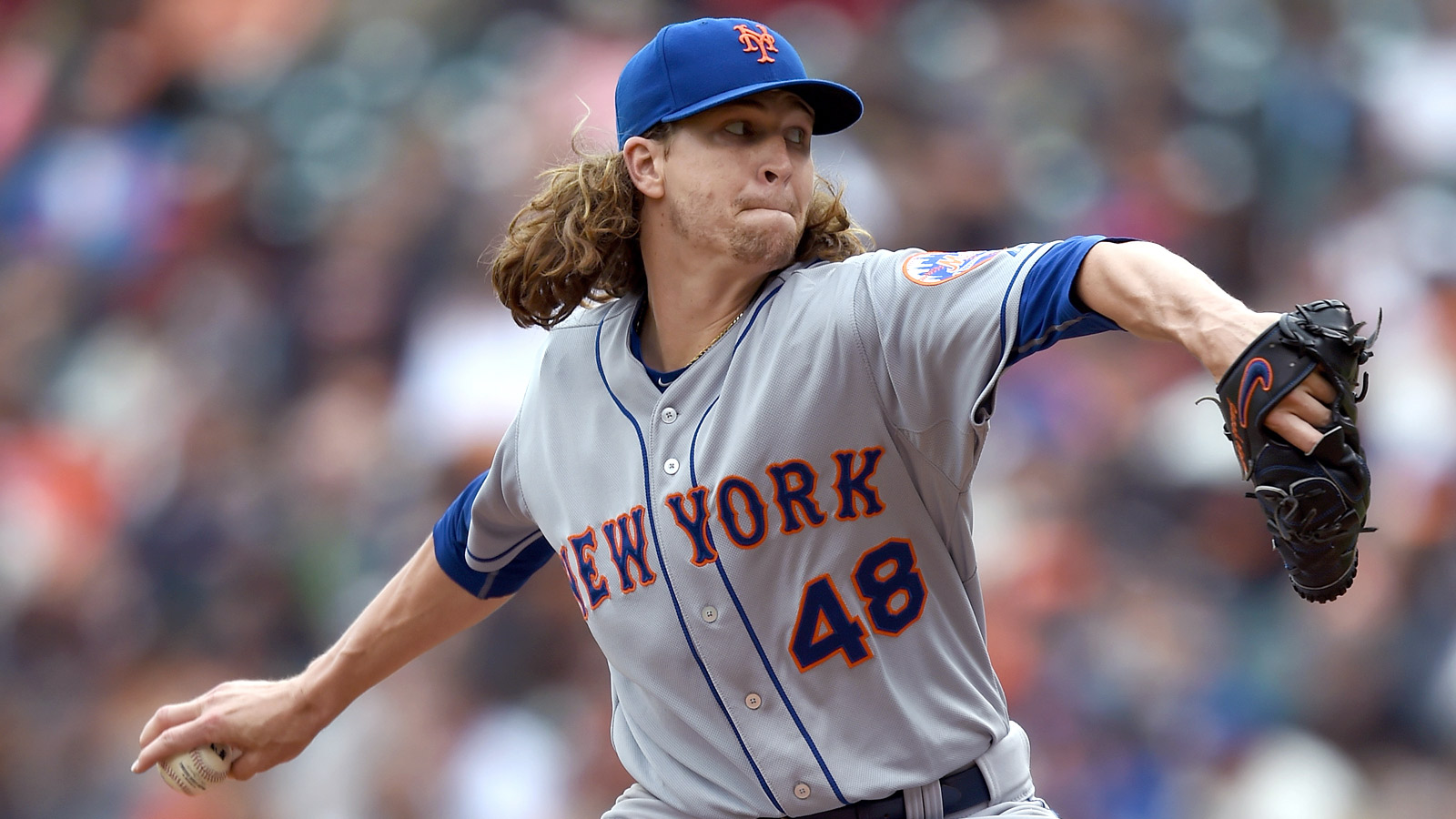 New York Mets righty Jacob deGrom had another sensational outing on Wednesday, a performance that had his catcher, Kevin Plawecki, awe-inspired after the game.
In his 17th outing of the season, deGrom shut down the Giants at AT&T Park, holding them to two hits and no runs in eight innings while striking out 10 baters.
The 27-year-old right-hander picked up his ninth win of the season in the outing (9-6) and decreased his ERA to 2.14.
"It's like a video game out there with him," Plawecki said. "He's a lot of fun to catch."
DeGrom, who was selected for this year's NL All-Star team, has had a handful of similar outings in which he has delivered eight scoreless innings, but Wednesday's outing was a particularly dominant one.
"I felt really good today, I think it was one of [my best outings this season]," he said. "I had good defense behind me: Juan [Lagares] made some great catches out there when a couple of balls were hit hard. That helps out a lot, too."
When asked if he should now be considered the ace of the Mets staff, the reigning NL Rookie of the Year wisely averted the question.
"Whenever it's your day to pitch you're the ace that day," deGrom said. "That title, I don't look that much into it."
(h/t New York Post)