Bartolo Colon's batting helmet falling off: A history in photos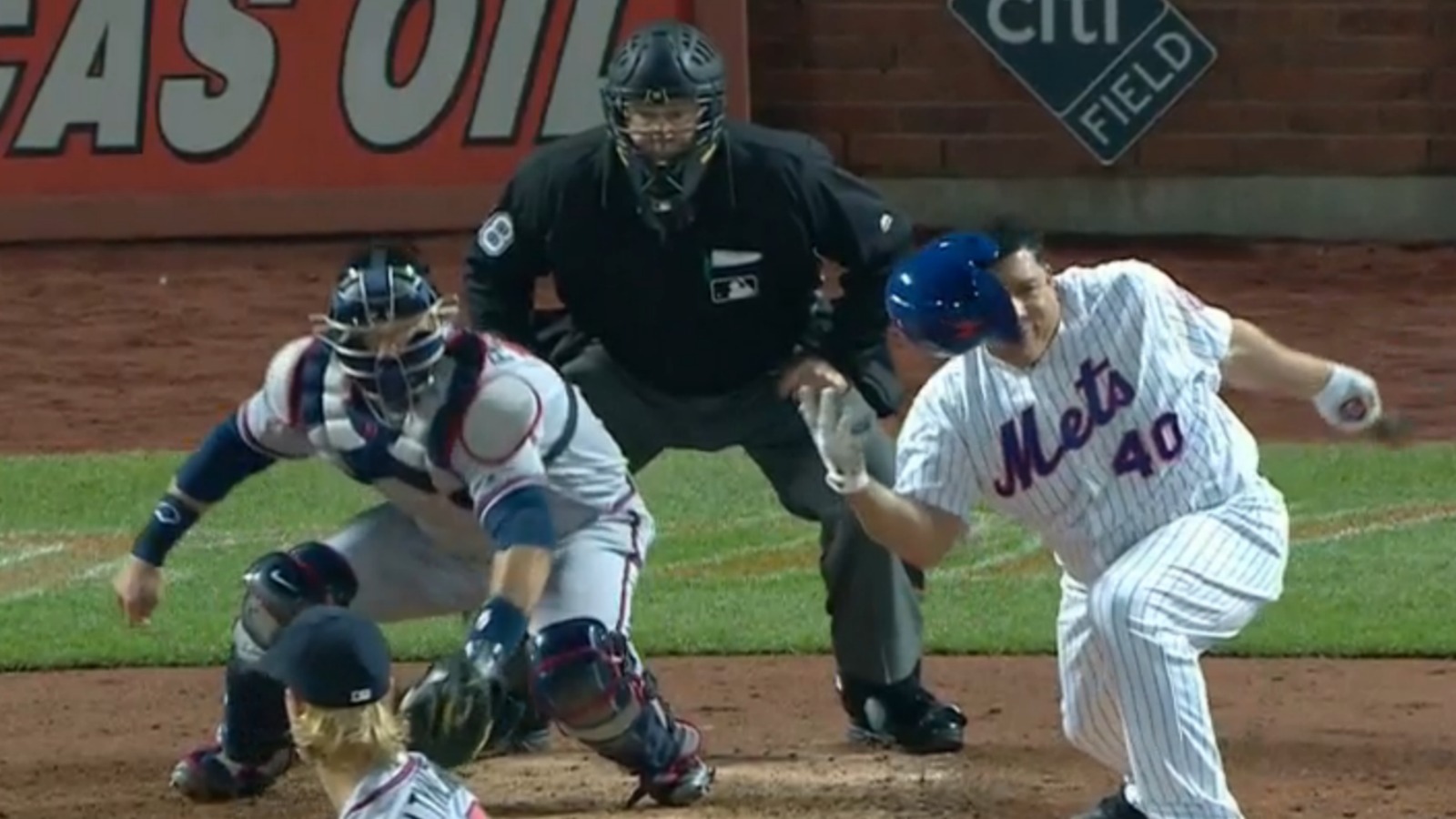 Seeing 42-year-old Mets pitcher Bartolo Colon in the batter's box is one of the great joys of watching baseball in 2016. Colon has spent the vast majority of his career in the American League, so aside from his half a season with the Montreal Expos in 2002, Colon was limited to just a few plate appearances each season until joining the Mets in 2013.
The last three years have been nothing short of glorious.
Colon swings very hard, but has never seemed to find a helmet that fits him well. During a 4-1 win over the Braves Monday (Colon picked up his 220th career victory), he caught his batting helmet as it dropped to the ground following a strikeout.
We won't get to see Colon as often this season as he's moved out of the Mets rotation, so allow us to remember some of Colon's greatest whiffs.
May 5th, 2015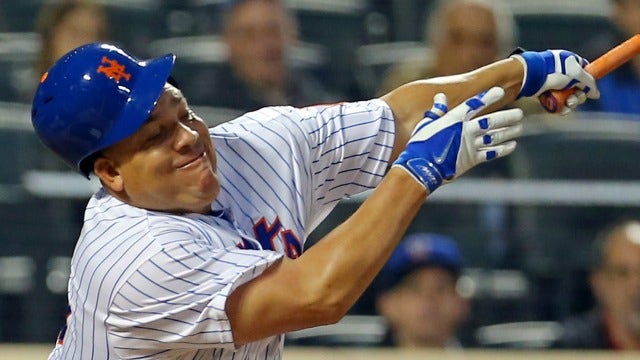 May 6th, 2014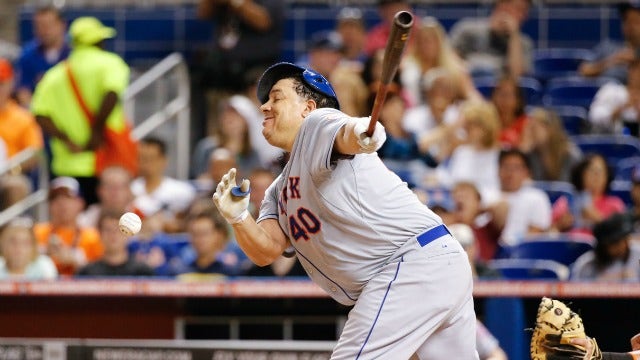 April 19th, 2014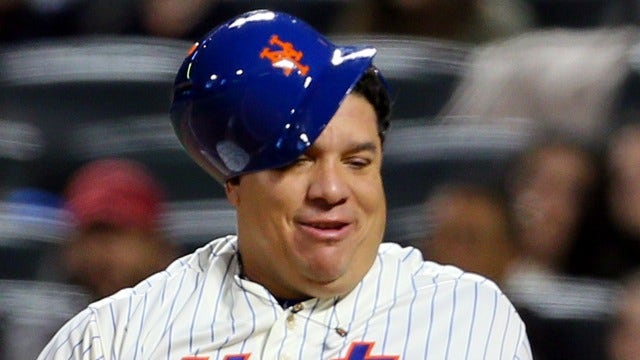 June 16th, 2008