Mets add five prospects to 40 man roster in advance of Rule 5 Draft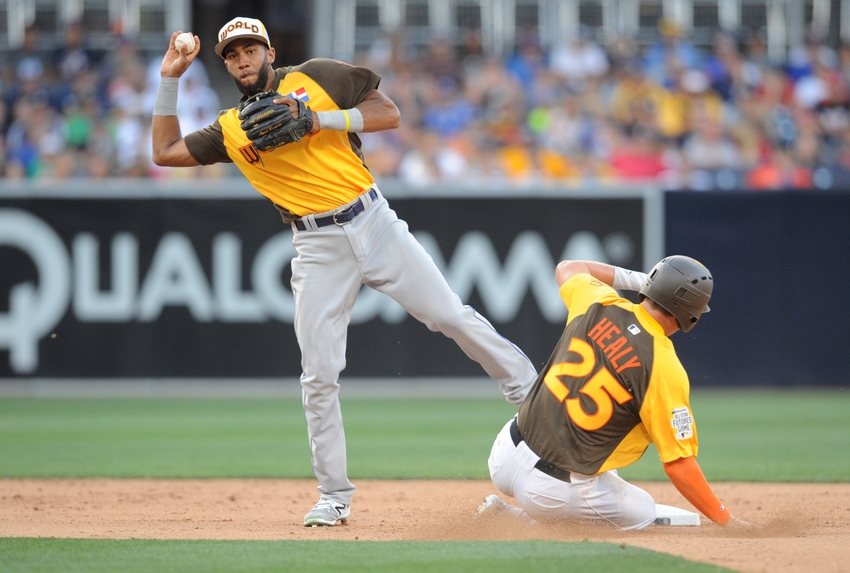 In an effort to protect prospects from the upcoming Rule 5 draft, the New York Mets added five players to their 40 man roster.
The players are Shortstop Amed Rosario, Pitchers Marcos Molina, Chris Flexen, Catcher Tomas Nido, and Outfielder Wuilmer Becerra.
Of those, the most highly regarded is the 20 year old Rosario, who is the Mets number one prospect. Rosario signed as an international free agent in July 2012 for $1.75 million.
He participated in the 2016 MLB All Star Futures Game. During this season, he hit .324 with 42 Extra-base hits, 71 Runs Batted In, and 19 Stolen Bases split between St. Lucie and Binghamton.
Marcos Molina recently came back from Tommy John rehab and pitched fairly well in the Arizona Fall League. Chris Flexen has not pitched above A+ but 2016 was his most consistent season yet. During this season, he had  pitched almost 100 more innings than in 2015.
Tomas Nido was a very bright spot for St. Lucie after hitting .320 throughout the 2016 season. During his final eight games of the season, he showed his potential after hitting .438 with an OPS of 1.017. Wuilmer Becerra, the Outfielder involved in the R.A. Dickey trade hit .312 with seven Stolen bases.
According to MLB Prospect Watch, Rosario is the number 11 prospect overall. Once the 2017 season begins and other top prospects begin to lose eligibility, Rosario will shoot up in the ranks. As long as Rosario performs well with the team he starts with, he could find himself within the top 5 prospects after a month or two.
According to Prospect Watch, Becerra is next on the Mets prospect list at number 7. Molina, Nido, and Flexen find themselves at numbers 11, 19, and 29 respectively. Realistically, Rosario will start the season in AAA, while the rest could start in AA. With progression, Rosario could possibly make the MLB roster at some point near the end of the season as well.
More from Rising Apple
This article originally appeared on