Mets 2017 ZiPS Projections released
JT. Teran/FanSided via Rising Apple

Fansided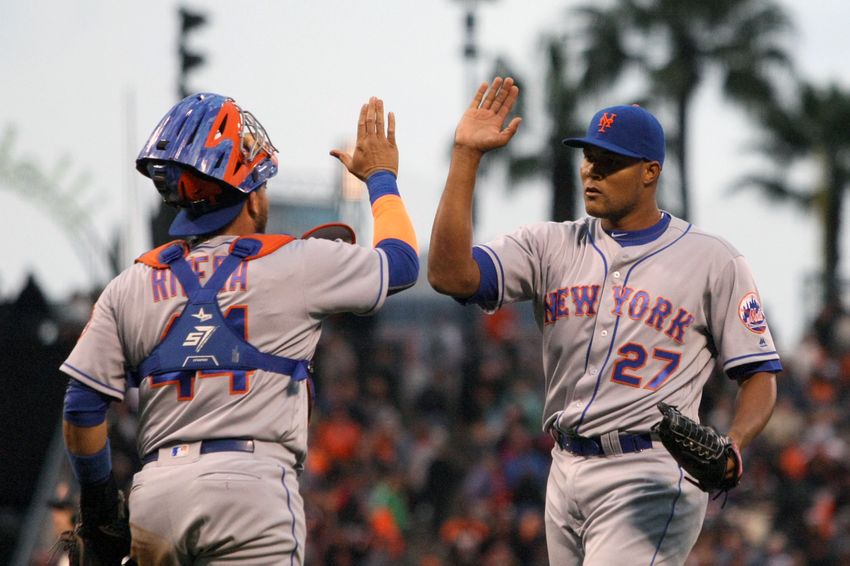 The Mets are slated to have a big year offensively in 2017 with some surprise performances happening according to ZiPS Projections.
One of the most anticipated parts of the offseason for baseball nerds all around the world is the release of any and all types of projections for the upcoming year. Arguably the most popular one is ZiPS Projections that's just released their predictions for the 2017 New York Mets.
While some of the projections listed make sense, a couple of them definitely stood out from the rest. ZiPS breaks down their projections into three categories (batters, pitchers, and bench/prospects).
Let's take a look at how they see the Mets performing this upcoming 2017 season.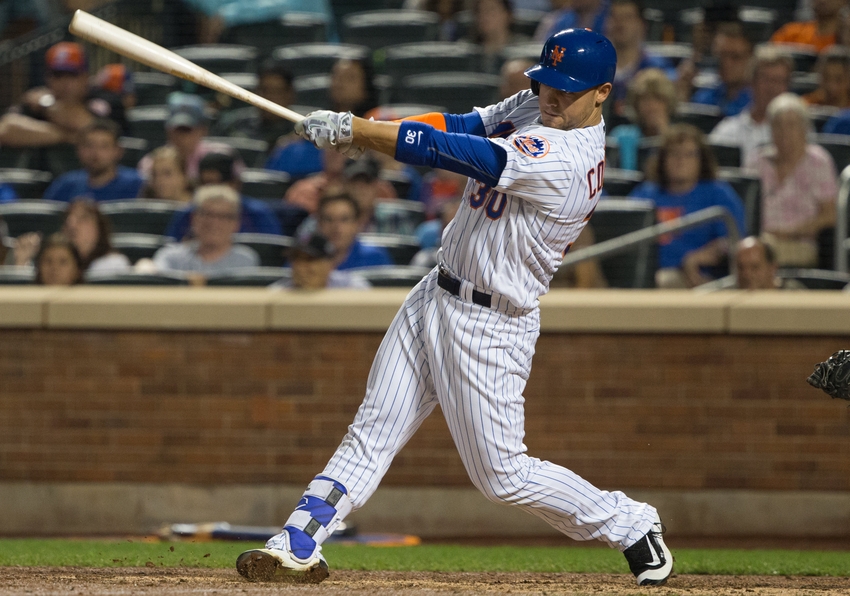 Batters
"Only four Mets field players recorded a WAR figure of 2.0 or greater in 2016. According to Dan Szymborski's computer, six different Mets might be expected to reach that mark in 2017. Yoenis Cespedes (596 PA, 4.1 zWAR) receives the club's top projection by a full win — and three of the club's top-four forecasts overall belong to outfielders. One of those additional outfielders is Curtis Granderson (538, 2.3). The other isn't presumptive right-field starter Jay Bruce (583, 1.2) but rather Michael Conforto (558, 3.0). Conforto, in other words, appears to be a markedly superior option.

ZiPS doesn't account for the nature of David Wright's (331, 1.1) injury over the past couple seasons, only that he's missed time because of it. Following two abbreviated seasons, Wright unsurprisingly earns a muted playing-time projection for 2017. The rate numbers are predictably modest relative to Wright's best seasons. He still appears to profile as an average player, though, when he's on the field."
Right off the bat, they note the biggest projection – in my opinion – of the year: Michael Conforto is going to have a great season. Going off WAR exclusively, Conforto is tied with Neil Walker (3.0 WAR) as top contributors to the team after Yoenis Cespedes (4.1 WAR).
According to their projections, Conforto will hit for .251/.324/.466 over 558 plate appearances. I'm not exactly sure how they think he will get this many at-bats with Jay Bruce still on the team, but I'd totally be down to see that.
Conforto is also projected show some pop, hitting 24 home runs and 29 doubles. A strikeout rate of 22 percent isn't great, but it's consistent with the theme of the team: struggling to not strike out and make contact consistently, but when they do hit the ball, it goes far.
I'm also happy to see both Neil Walker and Asdrubal Cabrera projected to continue hitting the ball well. Walker's 20 home runs along with Cabrera's 17 would be extremely welcome from both middle infielders.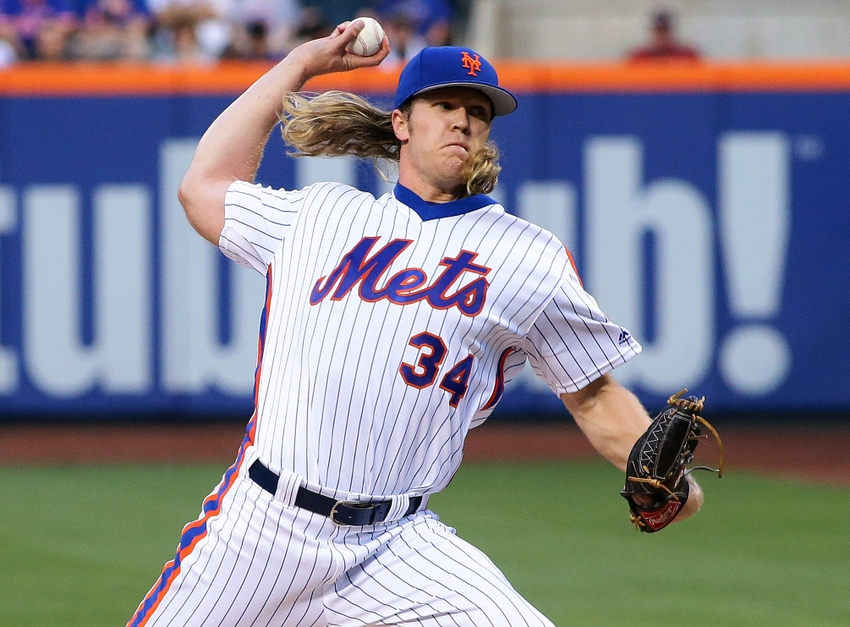 Pitchers
"The projections for the club's most likely group of five starters don't seem to be the sort one might expect from a team whose rotation produced the highest WAR figure in the majors last season. ZiPS has already called for the five likely members of the Nationals' rotation to produce about 19 wins collectively; of the Cubs' rotation, roughly 16 wins. Here: just 13. The principal causes appear to be both (a) general regression (which is probably inevitable for a team that finishes first in anything) and (b) the departure of Bartolo Colon.

With regard to the bullpen, it features something not unlike a relief ace in Jeurys Familia (76.0 IP, 75 ERA-, 1.0 zWAR), who receives not only the top WAR projection among the club's relievers, but also the best adjusted ERA. Right-hander Addison Reed (69.1, 79, 0.8) also earns strong marks by both measures."
ZiPS is expecting the Mets rotation to not be as potent as last year's because no one can stay at no. 1 forever…okay. I'd disagree in general simply because of how injuries took a toll on our rotation last year. Out of the original five, only two remained standing by the end of the year and we eventually had to depend on rookies down the stretch.
In an ideal world, that just wouldn't be the case, and we'd see around 30 starts from Harvey, deGrom, Matz, and Syndergaard. Unfortunately, ZiPS only sees Noah making over 30 starts in 2017 with no one in the rotation reaching 200 innings pitched.
Syndergaard will continue to be the top starter in 2017. He'll strike out 224 over 188 and 2/3 innings while posting a 2.91 ERA according to these projections.
Matt Harvey's struggles will continue somewhat, as the Dark Knight is projected to sport a 3.83 ERA. They may not have given as much importance to Harvey's post-surgery outlook, so his projections suffered there.
They do like relievers Hansel Robles and Josh Smoker though, so that's a nice surprise. Each one of them is projected to post over a 25% strike out rate after the season is done.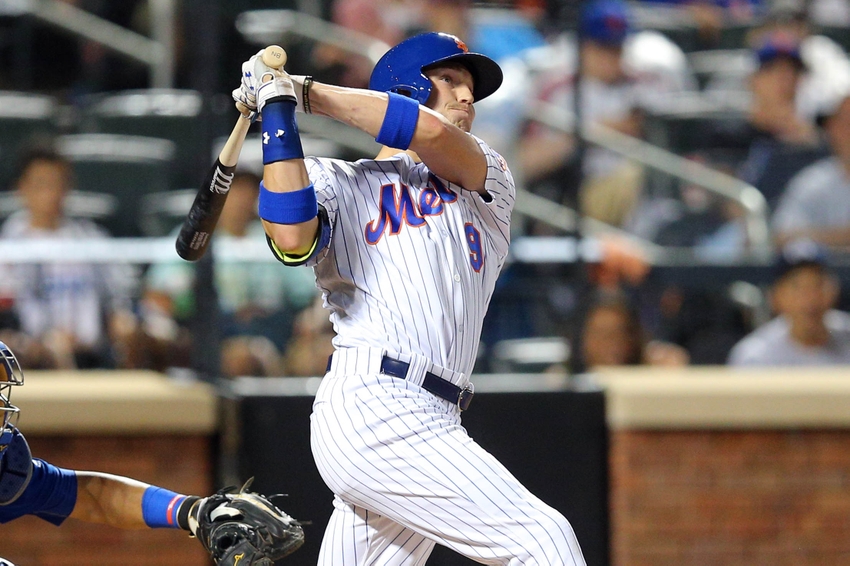 Bench/Prospects
"The Mets appear to feature a rather large collection of competent role players. Juan Lagares (364 PA, 1.5 zWAR) is coupled with Jay Bruce in the depth-chart graphic below, but is more likely to actually appear in center when he plays, moving Granderson over to right. He receives a +8 fielding-runs mark in center. Outfielder Brandon Nimmo (526, 1.8) earns the top wins projection among the club's rookie-eligible players. The forecast for shortstop Gavin Cecchini (531, 1.6) is also promising.

Robert Gsellman (155.0 IP, 1.4 zWAR) earns the top wins projection among those pitchers not included in the depth-chart graphic below. His cumulative forecast is more promising than Zack Wheeler's (97.0, 0.8), although the run-prevention numbers on a per-inning basis are nearly identical."
The biggest surprise in this category is again an outfielder. Brandon Nimmo is projected to get 526 plate appearances somehow, and is slated to have a more productive year than Travis d'Arnaud, Juan Lagares, and Jay Bruce. Hey, weirder things have happened, so I won't completely count any possibility out.
With baseball right around the corner, these projections only help fuel our desire for Spring Training to get started already. Only 11 days to go until the unofficial beginning with pitchers and catchers arriving at Port St. Lucie.
This article originally appeared on