Matt Williams' advice for Nationals' Desmond amid extended slump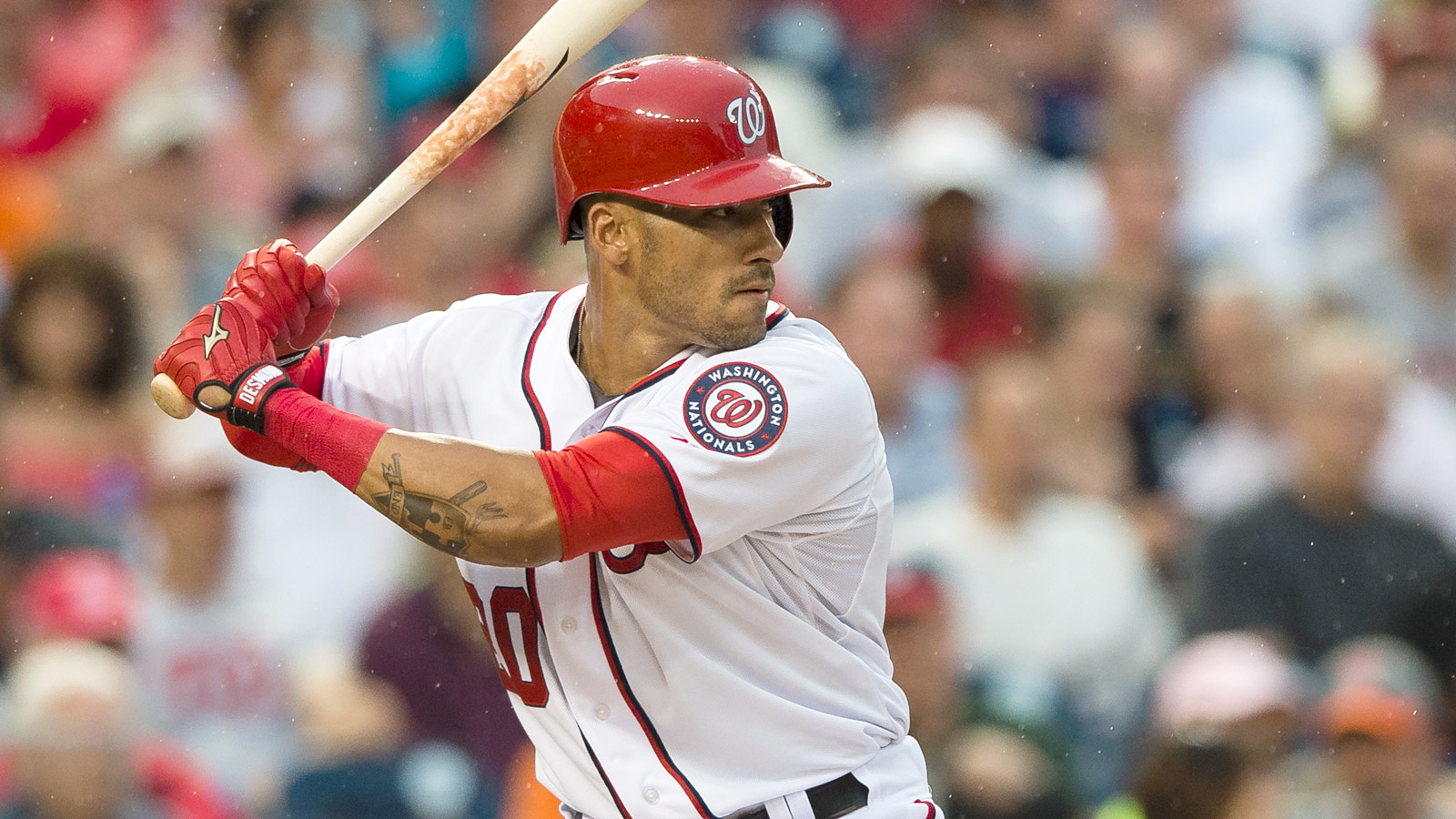 Washington Nationals shortstop Ian Desmond has had a rough season at the plate, but he's fortunate enough to have an understanding manager in Matt Williams, who has kept Desmond in the lineup despite his struggles.
In 81 games this season, the 29-year-old shortstop has hit .213/.254/.341 with seven home runs and 24 RBI.
"My advice is for him to continue to play," Williams said. "There is no reason that that young man from now until the end of the season can't hit 20 home runs. There's no reason. We've seen it. We get to the point where he's not feeling good about his swing or he's got some type of injury, we'll think differently. But he's healthy."
While Desmond's offensive ineptitude has dragged on for months, his defense hasn't faltered.
"He's made fantastic plays at shortstop recently. He's a vital part of our team," Williams said. "We've got confidence in him. I know he's got confidence in himself. The track record speaks for itself. What we can tell him is to stay with it and continue to work and there's no reason he can't carry us for a time. That's the way I feel about it. I'm going to put him in there and he's going to continue to play. He's a vital part of our success that we'll have."
Although Desmond's slump has lasted nearly the entire first half of the season, Williams is confident he'll be able to snap out of it quickly.
"At some point, he's going to click a couple of balls and the first part of the season will be behind him and it's about what he does from that day, or today, until the end of the season," Williams said. "He can be one of the guys that carries our club."
(h/t Washington Post)