Bryce Harper admits he feels sorry for the struggling Matt Harvey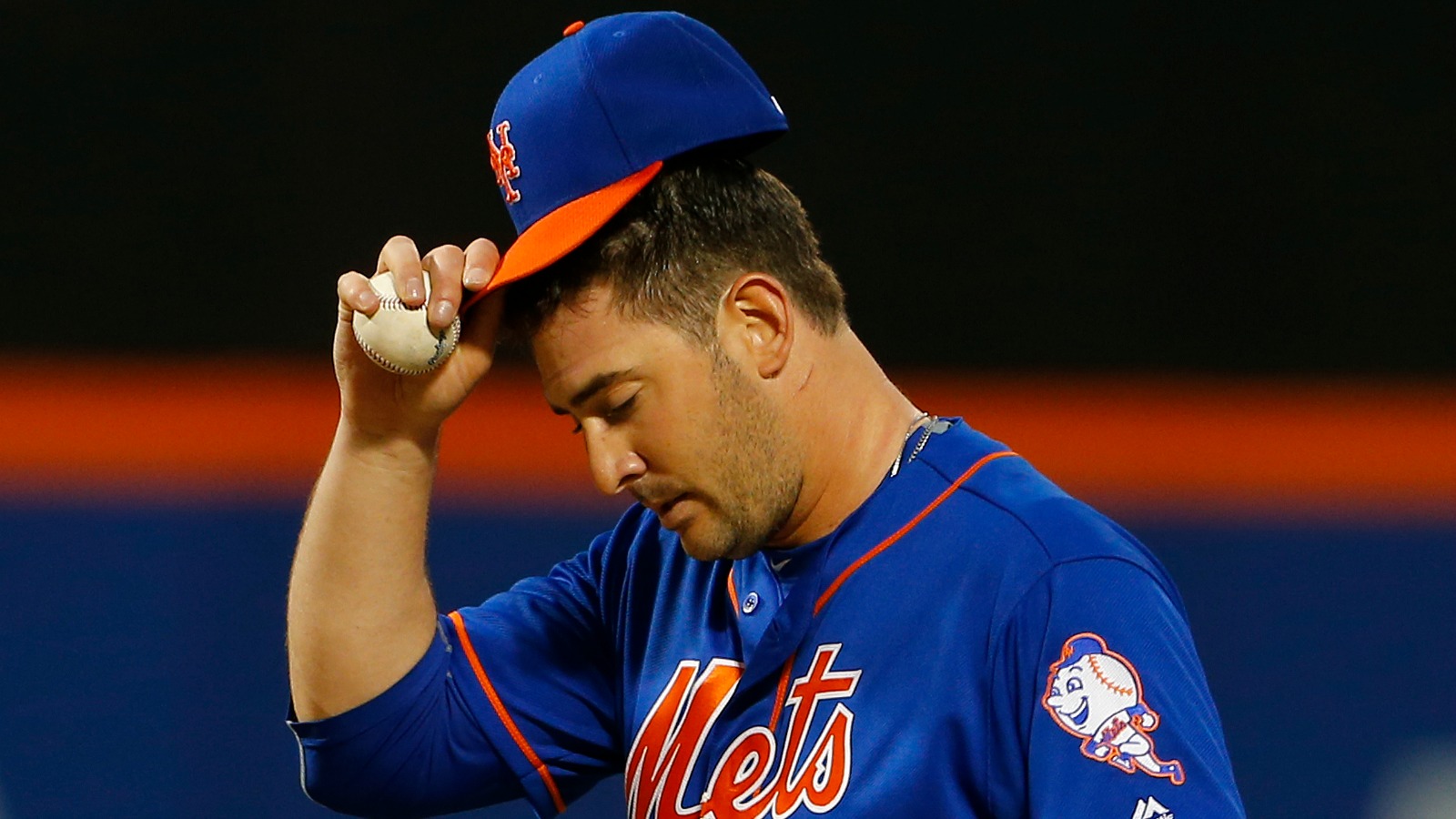 New York Mets right-hander Matt Harvey might have hit rock bottom on Thursday night. At least the Mets hope he did.
The would-be ace was pounded for nine runs (six earned) on eight hits and two walks in 2 2/3 innings by the Washington Nationals. And the beatdown took place at Citi Field, where there were plenty of boos for the Dark Night.
As a result, Harvey's ERA now stands at an ugly 5.77 for the season. Things are so bad that Mets skipper Terry Collins said he will consider skipping Harvey's next start.
But here is a true sign of the depths to which Harvey has sunk: Nationals MVP Bryce Harper came to his defense and expressed actual pity for him. And this was a guy who had been 0-for-21 against Harvey prior to finally singling off him Thursday.
"The lack of, 91 to 93 [mph] instead of 97, 98, I think that goes back to he had surgery [in Oct. 2013] and he forced [216] innings [including the postseason]," Harper said, according to the New York Post. "I feel bad for him. That's something, he comes off the mound and he gets booed. He's one of the best in baseball. Working out with him in the offseason, just being around him a little bit when we work out and stuff, he works his tail off. You never want to see [that happen].
"For what he did in the playoffs last year, to be able to come back and try to get through that in the playoffs, he came back, he's one of the first guys to ever come back and go zero to 200 [innings]. It's tough."
Whatever it is, the Mets need the old Harvey back — and soon.