Matheny has some juggling to do in outfield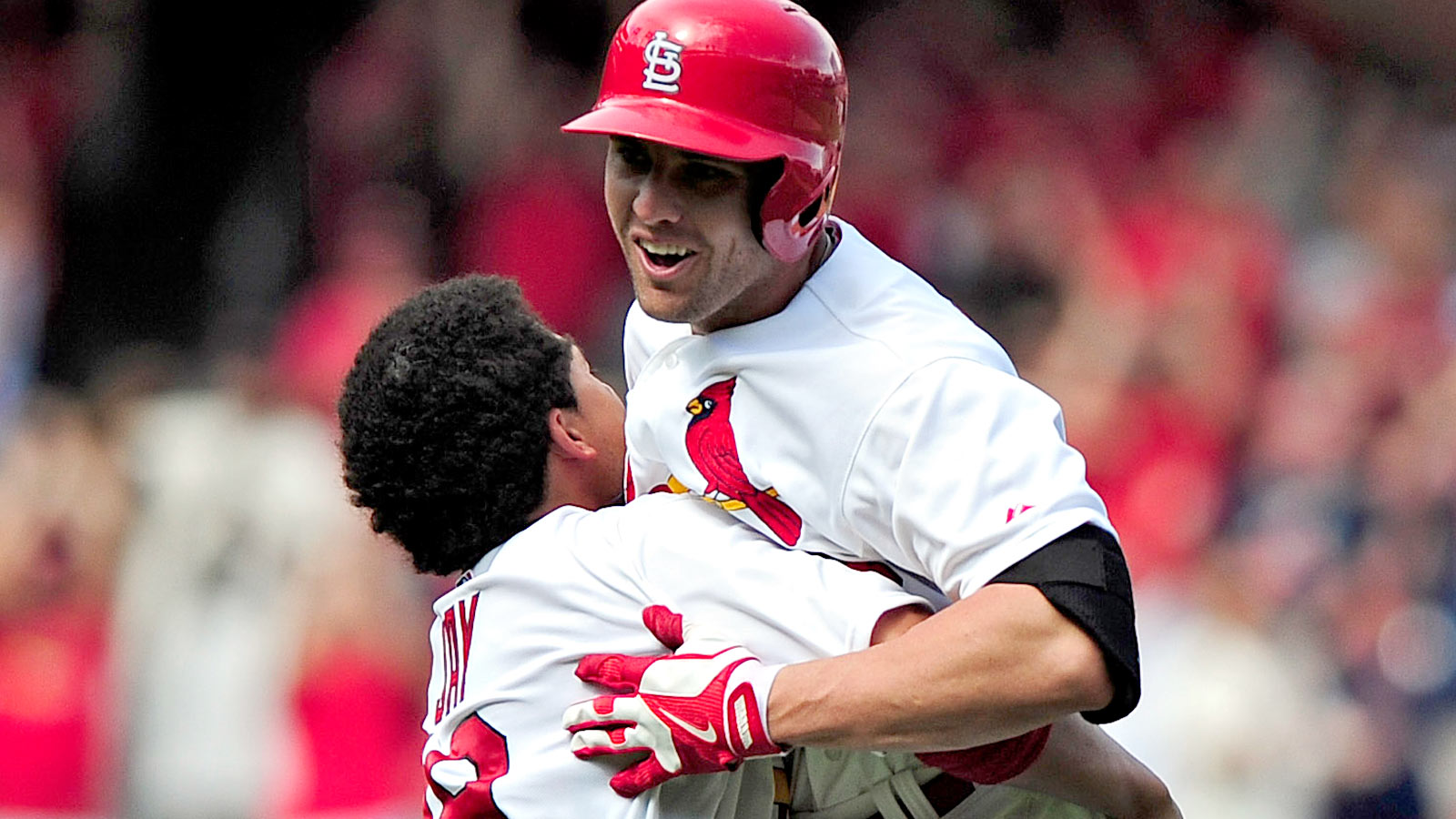 There are only three spots in the outfield, but the Cardinals have five capable outfielders.
Having depth is certainly a good thing for a team, but now it's up to Cardinals manager Mike Matheny to figure out a way to get everyone their at-bats.
According to the St. Louis Post-Dispatch, "Matheny suggested this past week that he'll let the "hot hand" determine some of his lineup. Left fielder Matt Holliday is a constant, leaving four outfielders to fit into two spots. On Saturday, before Holliday left the game with a persistent illness, rookie Randal Grichuk got the start ahead of [Jason] Heyward in right field."
When the season began it was presumed Heyward would also be a lock for a corner outfield spot, but that has not been the case as the right-fielder has struggled.
However, Heyward understands the situation at hand and feels the rotation in the outfield will benefit him in the long run.
"You know it's not going to be one set thing and you have to understand things are going to change," Heyward said. "From my experience it's a luxury to be able to have (other options). You want to be able to go out there every day, you want to be an everyday player, but I understand what it looks like to run the same group out there every day. You kind of limp the finish line. I feel like with this group it's awesome to have that depth. In the long run, it's going to be good for us and it's going to be good for me."
(h/t St. Louis Post-Dispatch)
Photo Credit: Jeff Curry-USA TODAY Sports