Marlins Add Odrisamer Despaigne: Three Reasons Why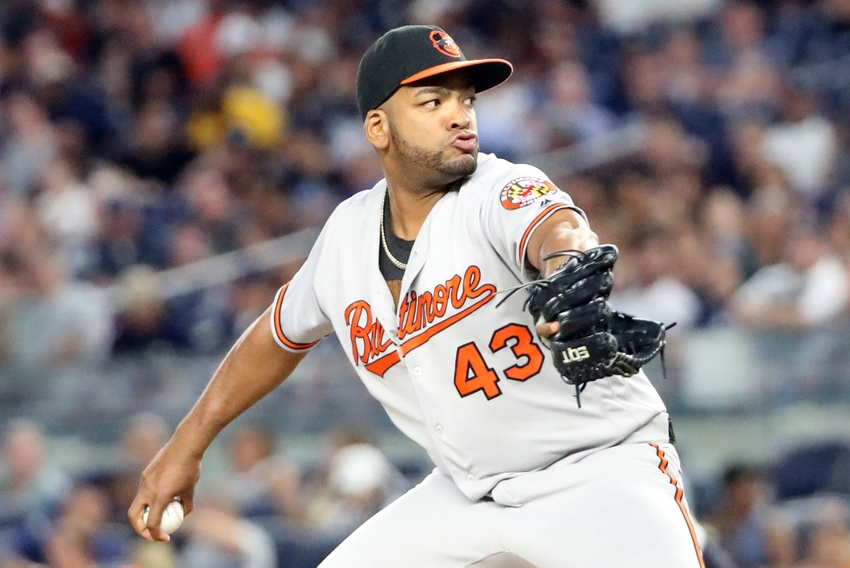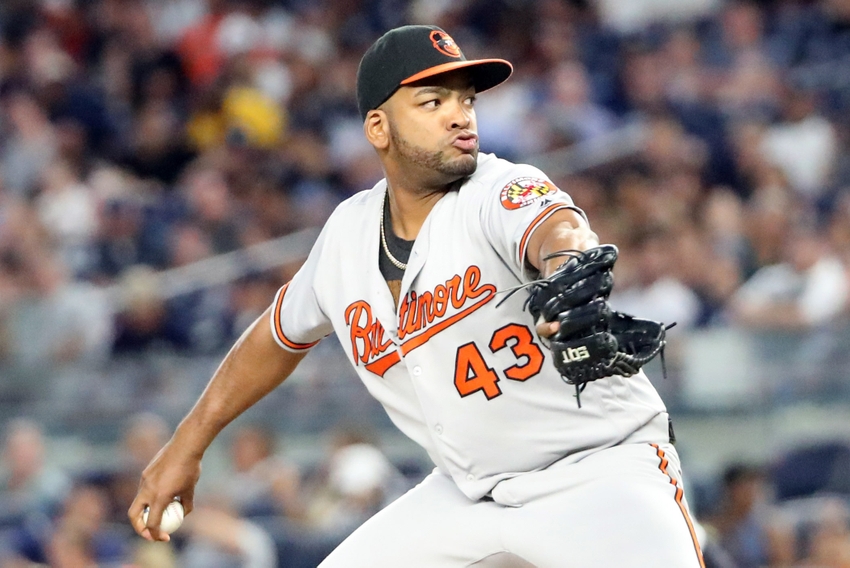 The Miami Marlins have added yet another arm to their arsenal, thanks to a Thursday afternoon waiver move that netted them former Baltimore Orioles pitcher Odrisamer Despaigne.
An express pass to the playoffs Despaigne is not, but it's a move that could actually yield some marginal short and long-term value for the frugal Marlins going forward.
The big question is just how exactly will Despaigne be used? Having originally started his career as a starting pitcher, the Orioles used him strictly as a bullpen piece this season, although he did start 17 games with their Triple A affiliate in Norfolk.
By the way, that's one Triple A club that must make the 2016 Marlins look like 1927 Yankees, given the fact the Despaigne went 1-9 for them despite posting a respectable 3.87 ERA. In any event though, he's the textbook definition of multipurpose, so there are plenty of options on the table.
And as Steve Adams notes in the MLBTradeRumors release, this is purely a depth move, since September acquisitions aren't eligible for postseason play. Maybe he can make friends with Dee Gordon.
But as for those options, there are three scenarios that I see as most likely when it comes to fitting Despaigne in over the next few weeks, the popularity of which will depend entirely upon how the club performs over the next one to two weeks.
Then again, he started his career in San Diego. His elbow could explode any day now.
Let's take a look though.
Reason # 1: Backing Up Esch 
Until Wei-Yin Chen returns, the Marlins have been making due with Jake Esch every fifth day out their on the mound. And considering how close to the bottom of Miami's barrel of pitching options Esch is, he's been relatively competent, and hasn't surrendered more than 3 ER in any of his three starts. However, he's also never made it past the fifth inning.
Despaigne could be here to serve as the long man to follow Esch, in the hopes of squeezing six to seven innings out of the duo. This would turn a night that's been a guaranteed drain on an already overtaxed bullpen into a much more manageable affair.
Look for this to be the plan as long as the Marlins remain in the race.
Reason # 2: Relief For Relievers 
MLB.com's Joe Frisaro put out a piece today detailing five things he's watching for down the stretch for the Marlins, and Kyle Barraclough made the list. Many of Miami's young relievers have been used time and again this year, and all are hitting a point where the club will look to shut them down if the playoffs become unreachable.
In that event, Despaigne is an expendable but controllable pitcher that could be worth a look. Someone will have to the long man in 2017, and there's no time like the present for an audition. Referring you again to the Adams piece, there's some Fangraphs data suggesting his velocity is better in small doses, and he's still a raw enough product to develop into a useful reliever.
But most importantly, he can spell the young arms that already have big roles locked up in the 2017 pen.
Reason # 3: Meet The New Jose 
It's no secret that Jose Fernandez is nearing his theoretical innings cap. In fact, as long as he makes it through the sixth inning, he'll cross it in his next start.
And he'll get every opportunity to do that. His next start comes at home, and even if the Marlins lose four straight games heading into it, management won't shut him down without giving fans one more chance to come see him pitch. It's money in the bank for the team, and there's also just no way Fernandez would respond well to such a move at all.
But if the Marlins do scuffle this weekend, and do lose this upcoming series against the Phillies, count on Wednesday being Jose's last start of 2016.
In that case, my money is on Despaigne taking Fernandez's place in the starting rotation. Why risk injury to more valuable commodities when you don't have to? More than likely, even if they won't say so in right away, this was reason number one they made the move.
This article originally appeared on