Mark Trumbo lifts the O's with the first walkoff homer of the MLB season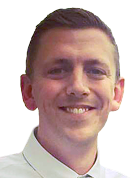 The first walkoff home run of the 2017 MLB season goes to the man who hit more homers than anyone a year ago.
Orioles slugger Mark Trumbo got into an 11th-inning offering from Toronto's Jason Grilli and deposited it into the left-field bleachers to give Baltimore a 3-2 win over the Blue Jays in the opener for both clubs:
Trum💣s away for the W! @Mtrumbo44 #Birdland #OsOpener pic.twitter.com/FzBAZlwhFl

— Baltimore Orioles (@Orioles) April 3, 2017
It was the first game of this very young season to end on a game-winning home run. Both the Diamondbacks and Cardinals won Sunday on walkoff singles. Baltimore has now notched seven consecutive Opening Day victories.
Trumbo's heroics came after third baseman Manny Machado made a sparkling defensive play in the top half of the inning to save an extra-base hit:
#MannyMagic, y'all. Hat tip to @CrushD19 with the pick. #Birdland pic.twitter.com/gVzLCcWMzE

— Baltimore Orioles (@Orioles) April 3, 2017
Trumbo picked up right where he left off after leading the major leagues in home runs in 2016 with 47. He still trails Giants pitcher Madison Bumgarner so far this season though.
Plenty of time left.