Mariners History: Ichiro Suzuki First Position Player Signed from Japan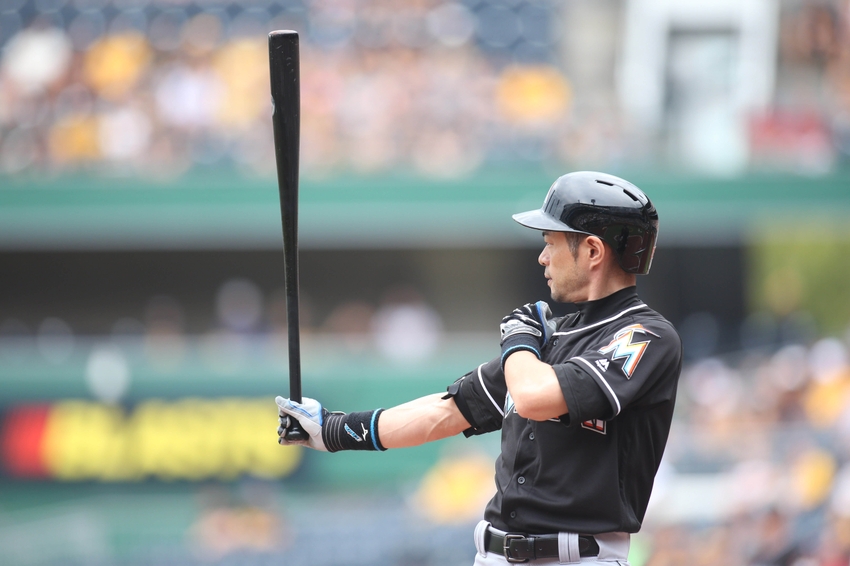 There had been a couple of Japanese pitchers that had come over to Major League Baseball and made an impact. On this day in 2000, the Seattle mariners signed Ichiro Suzuki, the first position player to make the leap from Nippon Pro Baseball.
After the sensation that Hideo Nomo became after his first season with the Dodgers, MLB clubs began to take Nippon Pro Baseball a bit more seriously when it came to talent. Those players were now considered to be possible options in the Majors, as the best players in the league were gaining recognition.
One of those players was Ichiro Suzuki. He had come stateside in 1999, spending time with the Seattle Mariners during Spring Training. With that background, it was not surprising that the Mariners would place the highest bid for his services, winning his rights with a $13,125,000 bid when the Orix Blue Wave posted him following the 2000 season.
On this day, the Mariners inked Ichiro to a three year contract, making him the first position player to come over from Japan. With his high contact approach and phenomenal speed, it was expected that his transition to the Majors would be relatively seamless. However, there was still that unknown as to whether or not he could perform at that accustomed high level.
More from Call to the Pen
Well, Ichiro certainly proved the doubters wrong. Not only was his excellent bat control on display from the beginning, but he only missed three pitches that he swung at during the first month of the 2001 season. In the end, he led the American League with a .305 batting average, 242 hits and 56 steals, while winning the Rookie of the Year and MVP awards.
Ichiro was just getting started. In what will be a Hall of Fame career when he hangs up his cleats, he set the all time record for hits in a season, with 262 hits in 2004. He became the all time professional hits leader, and recorded his 300th Major League hit this season.
Along the way, Ichiro became an icon. A star in all facets of the game, he opened the door for other Japanese position players to get their chance in the Majors. While there have been several solid players, and even a couple of stars, Ichiro still remains the greatest player to come over from Japan.
Ichiro Suzuki has become one of the greatest players to appear in the Major Leagues. That journey began on this day in 2000, when the Seattle Mariners inked him to his first contract.
This article originally appeared on