Manfred meets with the Cardinals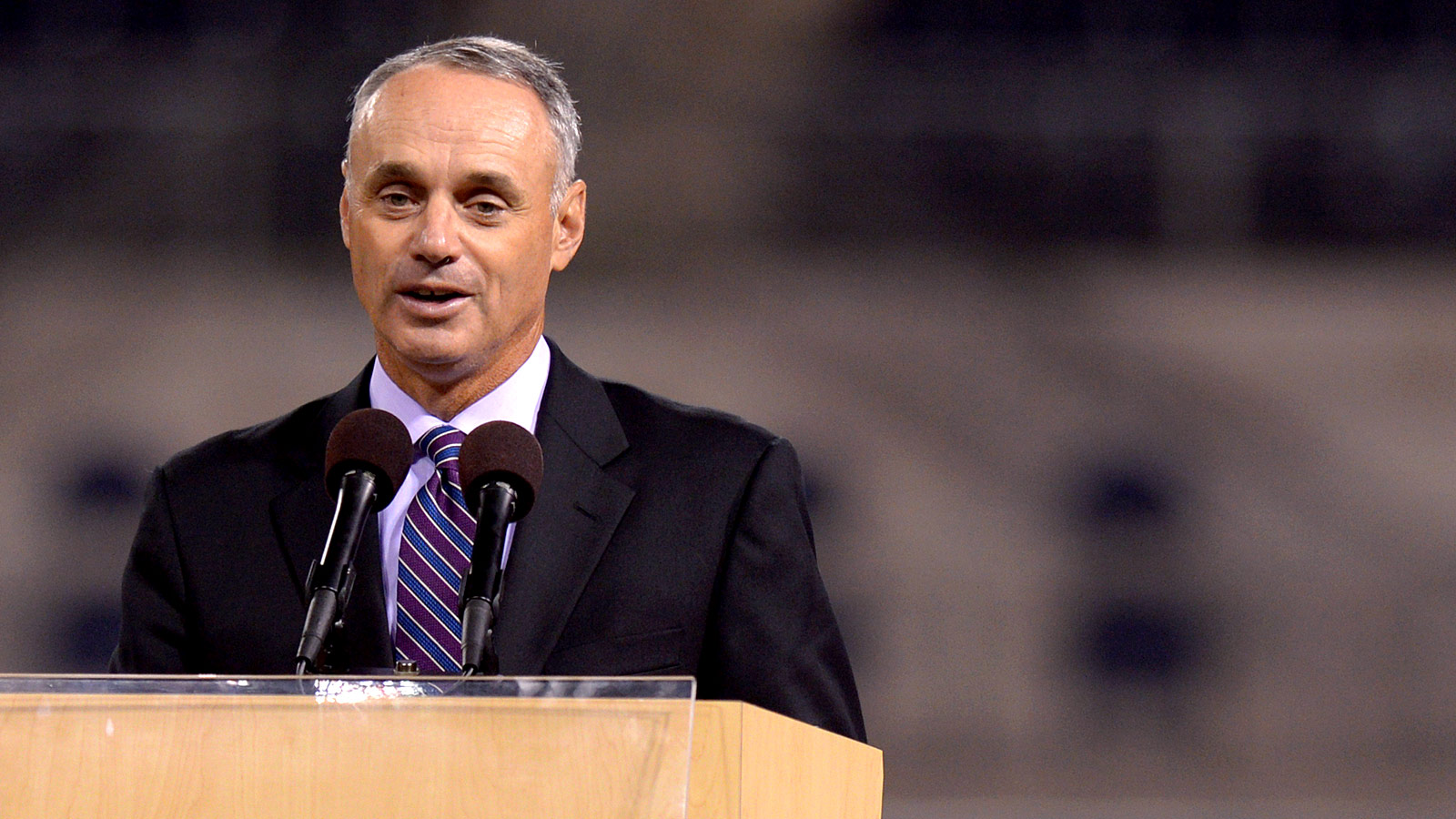 Rob Manfred has set out on a quest to meet with every team during his first year as commissioner and so far it seems to be going well.
On Monday, he met with the St. Louis Cardinals.
"The main purpose is just to give the players a chance to see me in person, hear me talk about the game a little bit at a time when there's not a huge issue between the owners and the players," Manfred told Cardinals.com. "Just give them a chance to get to know me a little bit."
Following his session with the team, Manfred met with the media and addressed some hot button issues.
There has been a lot of talk lately abouteither getting rid of the DH in the American League or adopting it in the National League. However, Manfred doesn't seem to be on board.
"I am not a believer that there needs to be a consistent policy for both leagues," Manfred said. "I don't have a lot of dissonance about the fact that the American League plays one way and the National League plays the other. I think it's a topic that people like to debate, and I think that's a good thing for the game. When people are talking about the game that's a good thing for the game, and I'm perfectly content with the status quo."
The commissioner also talked about the possibility of playing Spring Training games in Cuba and it looks like that may happen in 2016.
"My guess now is that we'll have Major League players playing in Cuba next spring during Spring Training," Manfred said. "That would be my best guess based on the state of conversations with the government."
(h/t Cardinals.com)
Photo Credit: Jake Roth-USA TODAY Sports