Madison Bumgarner goes deep twice in Giants opener, is MLB home run leader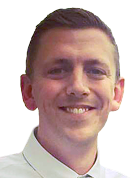 We knew Madison Bumgarner could hit, but the San Francisco Giants ace had a new trick up his sleeve Sunday — he became the first pitcher in major-league history to hit two home runs on Opening Day.
His first came in the top of the fifth, a solo shot to lead off the inning that he cranked to left-center off Diamondbacks starter Zack Greinke:
Savage.#OpeningDay pic.twitter.com/SpfVUTFcW7

— MLB (@MLB) April 2, 2017
That gave the Giants a 2-0 lead and came as Bumgarner was also in the middle of flirting with a perfect game. He had mowed down the Arizona lineup through the first four innings, striking out five to that point. The perfection continued in the bottom of the fifth, as he added two more strikeouts to the tally.
The Diamondbacks finally got to him in the sixth, scoring three runs to tie the game after San Francisco had tacked on another run in the top half. Apparently not happy about losing the perfect game and the lead, Bumgarner strode to the plate in the seventh and launched another rocket, this one off Andrew Chafin:
Again? YES.

Madison Bumgarner is stupid good. #PitchersWhoRake pic.twitter.com/eziFsbyHTe

— MLB (@MLB) April 2, 2017
Bumgarner kept the Diamondbacks off the board in the seventh and left the game after that with a 4-3 lead and no shot at a third dinger.
The two home runs make Bumgarner, as of this writing, the major-league homer in home runs — albeit with only one other game having been played to this point. Bumgarner had 14 home runs for his career heading into this season.
Bow down.