Los Angeles Dodgers: Solving the Starting Rotation Mess
Sunit Bhakta/FanSided via Call to the Pen

Fansided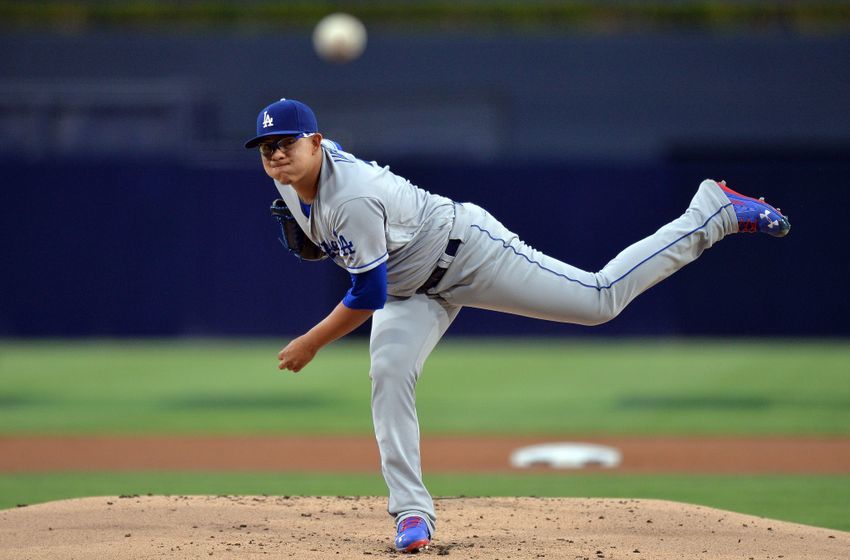 You hear about positional logjams a lot in sports but if you want to truly understand one, just look at the Los Angeles Dodgers and their starting rotation. It is considered one of the biggest logjams around the league and will require creativity to get around.
As pitchers and catchers finally report around the MLB, the Los Angeles Dodgers start with 10 pitchers for five starting rotation slots. All 10 pitchers are capable of pitching at the MLB level; it's just a matter of who the front office and sophomore manager Dave Roberts believe will be the best choices. They have Clayton Kershaw, Kenta Maeda, Julio Urias, Rich Hill, Brock Stewart, Ross Stripling, Alex Wood, Scott Kazmir, and Brandon McCarthy.
If all the pitchers stayed healthy, they would be able to throw out two above-average rotations. Not many teams can say that. However, because it's such a huge IF on the health side of things, it's only dream. However, the Los Angeles Dodgers have quality options and last season showed that you can't have too much starting pitching. I believe there is a way that the team should arrange their rotation that will best utilize their starting rotation while having an effect that might bleed into the bullpen.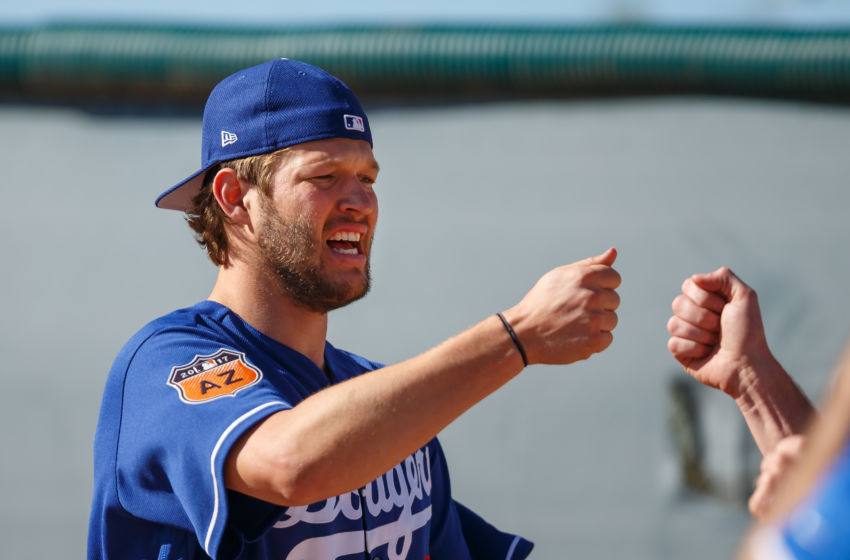 Ace: Clayton Kershaw
First, let's get some obvious answers out of the way. Clayton Kershaw was announced as the opening day starter, which will be his seventh straight, tying a franchise record. I mean, come on, did you really expect anything different? He is unquestionably the best pitcher in the entire league, and has been the best, since his first CY Young back in 2011. Last season, he was in the midst of, arguably, his best season yet (which is saying a lot) before a back injury limited him to just 149 innings. He would have won his fourth CY Young if not for that missed time. Despite missing over two months, he finished fourth in WAR according to Fangraphs. He finished 1.0 WAR behind Justin Verlander, the leader, despite pitching almost 80 innings less.
He is in, what seems to be, the midst (and hopefully just the middle) of a historic run. As mentioned earlier, his dominance is six years and counting. He has one of the lowest career ERAs and WHIPs.
Clayton Kershaw is the perfect pitcher. He has three plus-plus pitches with terrific control. Kershaw has a good hard fastball, the best curveball in the business, and one of the better sliders around, all with pinpoint control. Just look back at the month of May from last season to see how truly dominant he was.
He does not have much left to prove other than truly conquering his playoff demons and winning his first World Series title. Who better than Kershaw himself to at least lead you to the postseason? So yes, he should be fronting the Dodgers rotation this season as he is the ace of aces.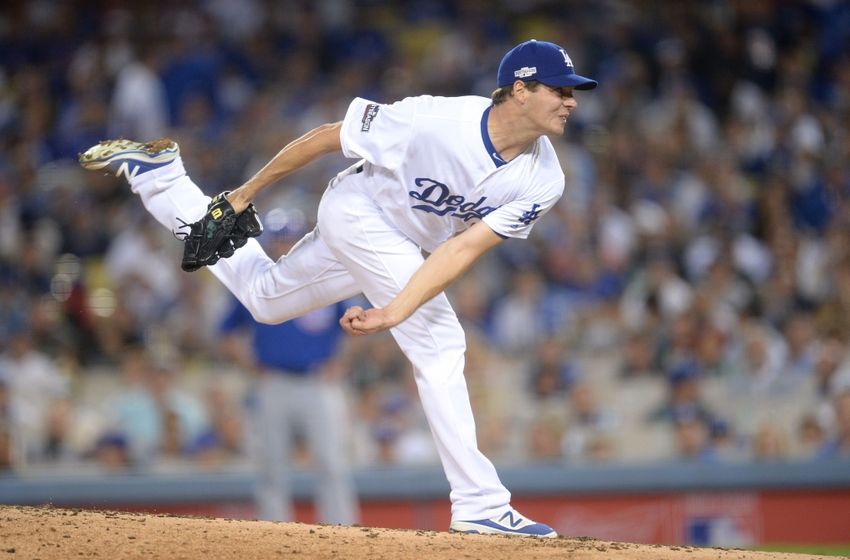 Solid Number Two: Rich Hill
Fresh off of signing a three-year $48 million contract, expectations are high for the soon-to-be 37-year old. Hill struggled with injury last season but when he was healthy, he showed why the Los Angeles rewarded him with the contract that they did. He finished with a 2.12 ERA, 0.997 WHIP, and 10.5 k/9 across 20 starts last season, so the problem going forward doesn't seem to be talent, rather health.
Hill has shown the capability of acting as the second fiddle to Clayton Kershaw, so everyone from the front office to Dodger Nation is (obviously) praying that he avoids any injuries or injury scares. He has never broken the 200 inning barrier and has only one season where he made at least 30 starts. His second highest in terms of games started was last year. Even with that, he only managed 110.1 innings. He will not have to carry a rotation so all he has to do is worry about staying healthy and pitching. His contract will obviously mount some pressure but at least he isn't getting paid huge money to be the guy for a historic franchise under the bright lights of the second largest market in the United States. He could be what Zack Greinke was from 2013-2015, just much cheaper.
The Los Angeles Dodgers are counting on him to act as the second ace because (unless young Julio Urias is fully unleashed) they do not have anyone who can possibly perform like one. Kenta Maeda is a solid pitcher but best suited as a mid-rotation arm. Dating back to his four starts in 2015 (24 total starts since), Rich Hill has been one of the top pitchers in the game so couple that with $48 million and it is only natural that the expectations are sky-high.
A Reliable Number Three: Kenta Maeda
If you would have thought that Kenta Maeda would have led the Los Angeles Dodgers in innings pitched in 2016, everyone would have called you crazy. This is mainly due to Clayton Kershaw's injury. However, pitchers from Japan, and even Korea, usually aren't as durable and cannot hold up as long as MLB pitchers because of the difference in workloads. He started 32 games and threw for 175.2 innings. You'd want to see the innings a bit higher, since he pretty much started every fifth day, but you can't complain with the consistency and reliability he provided.
He started to slow down towards the end of the season, so Los Angeles is hoping that he can build up enough strength and stamina to stay strong, especially if they can make the playoffs again. Maeda will not be relied upon to carry the rotation, as he seemed to have done at different points throughout the 2016 season, so the pressure will not be there. He can do what he is best served doing: being an excellent mid-rotation arm. It is fair to say that he is one of the better number threes around baseball and that will only become more clear if he can take the next step.
Kenta Maeda said his goal this season is to pitch 200 innings, working to add strength/stamina in off season #Dodgers

— Bill Plunkett (@billplunkettocr) January 28, 2017
As he becomes more adjusted and starts to enter his prime, expect his performance to replicate that. With all the offseason adjustments he'll be making, he'll to make the Los Angeles Dodgers' trio one of the best.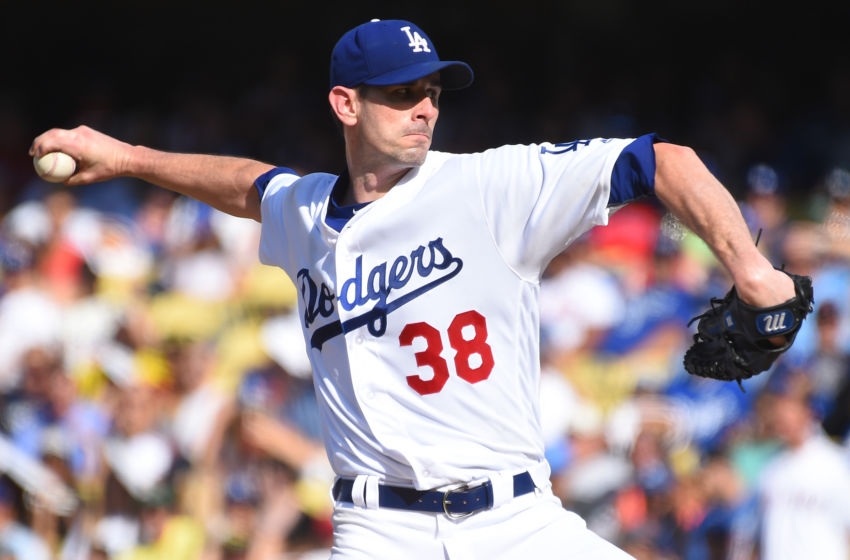 The Back-end of the Rotation: Committee
Now this is where all the "fun" begins for the Los Angeles Dodgers. This is one of the few times I will say "thank god for a month of spring training". Julio Urias, Brock Stewart, Ross Stripling, Alex Wood, Scott Kazmir, and Brandon McCarthy are competing for the final two spots. However that list just got a little longer.
Urias is the biggest puzzle for the start of the season. The Dodgers are expected to limit his innings, and rightfully so. He is only 20 years of age so the Dodgers need to be cautious with him. However, whenever he is starting for the Los Angeles Dodgers, expect him to be the number four starter. It is the perfect place for a young phenom: hidden at the back with not too much pressure or responsibility. If he can replicate his 3.39 ERA from last season, it would look great coming from a fourth starter. He has the talent to be the team's number two but he still needs some developing and experience so he will be limited in some regards.
After him, the Dodgers may choose to go with Scott Kazmir or Brandon McCarthy because they are experienced and established starters. However, they are very injury-prone. Kazmir started 26 games before going down with a neck injury. However he was largely ineffective (or inconsistent depending on how you look at it) in those 26 games. McCarthy only threw 40 innings and was ultimately bad as well. After a 2.39 ERA in his first five games back, he started to struggle, got hurt again, returned from the DL, and struggled again. McCarthy has always had talent and he has shown flashes. However, the inconsistencies in his health have led for his performances to do the same.
Because of this, I feel that the Los Angeles Dodgers should start "fresh" by trading them away. This will allow Stripling, Stewart, and Wood to battle it out for the last spot. Wood is the most proven and offers more upside by his flashes of dominance dating back to his days in Atlanta. Stewart and Stripling profile perfectly as fifth starters. Wood offers more potential but with health questions.
Stripling had Tommy John in 2014 but stayed healthy last season and Stewart has shown signs of being reliable. All three are young and should be priority. The two "losers" should be moved to the bullpen to serve as swing-men or middle relief. I believe Wood is best served as of right now to be the fifth pitcher. Thus, the best rotation would be Kershaw, Hill, Maeda, Urias, and Wood. Stewart and Stripling used to give the others rest.
This article originally appeared on