Los Angeles Dodgers set NLDS starting rotation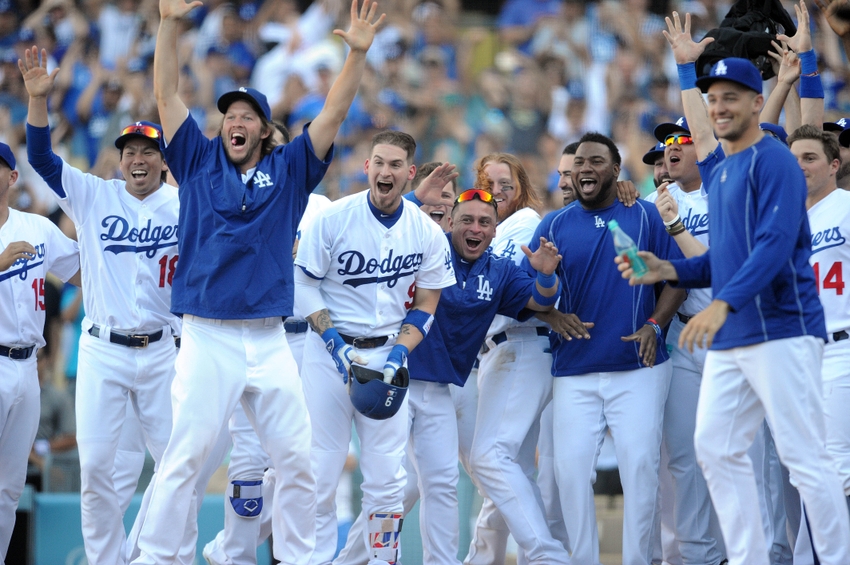 The Los Angeles Dodgers will be playing the Washington Nationals in the NLDS. What will the starting rotation look like for Los Angeles?
Due to the Chicago Cubs running away with the National League this season, we already know that they will be facing the winner of the Wild Card game. The other two division winners are also set in the National League, as the Los Angeles Dodgers and Washington Nationals will be facing off.
This is certainly an appealing matchup between two teams that have underachieved in the postseason in recent years. The star power is also there, as every baseball fan will love to see Bryce Harper and Clayton Kershaw face off in October.
Kershaw, Hill and Maeda start first three playoff games, Roberts said.

— Ken Gurnick (@kengurnick) September 28, 2016
With the NLDS rapidly approaching, Dodgers manager Dave Roberts has set his rotation for the first three games. As no surprise, it will be Kershaw taking the hill for the Dodgers in Game 1. Kershaw has been excellent for the Dodgers since returning from a back injury that cost him a good chunk of the summer. There are certainly some postseason demons for Kershaw to conquer, but it doesn't appear that the back will be an issue.
More MLB from FanSided: 
Mets Steven Matz to have elbow surgery next week
Nationals' catcher Wilson Ramos has torn right ACL
MLB Playoffs: 3 reasons the Cardinals will make it
Following Kershaw in the rotation will be Rich Hill. The 36-year-old Hill continues to defy the odds this season. He has rejuvenated his career with a 2.05 ERA in 19 starts this season. In Game 3, it will be Japanese rookie Kenta Maeda getting the start. Maeda has been very consistent for the Dodgers this season, as he has totaled a 16-9 record and 3.20 ERA.
Roberts did not announce a starter for Game 4, as he will likely wait to see with that. Kershaw is no stranger to pitching on short rest, and Roberts might call upon him to do so. If the Dodgers have the lead in the series, Julio Urias would be the likely choice as the fourth starter.
Despite the loss of Zack Greinke in the offseason, the Dodgers' rotation looks great heading into October.
This article originally appeared on