Clayton Kershaw is headed to the DL because of his sore back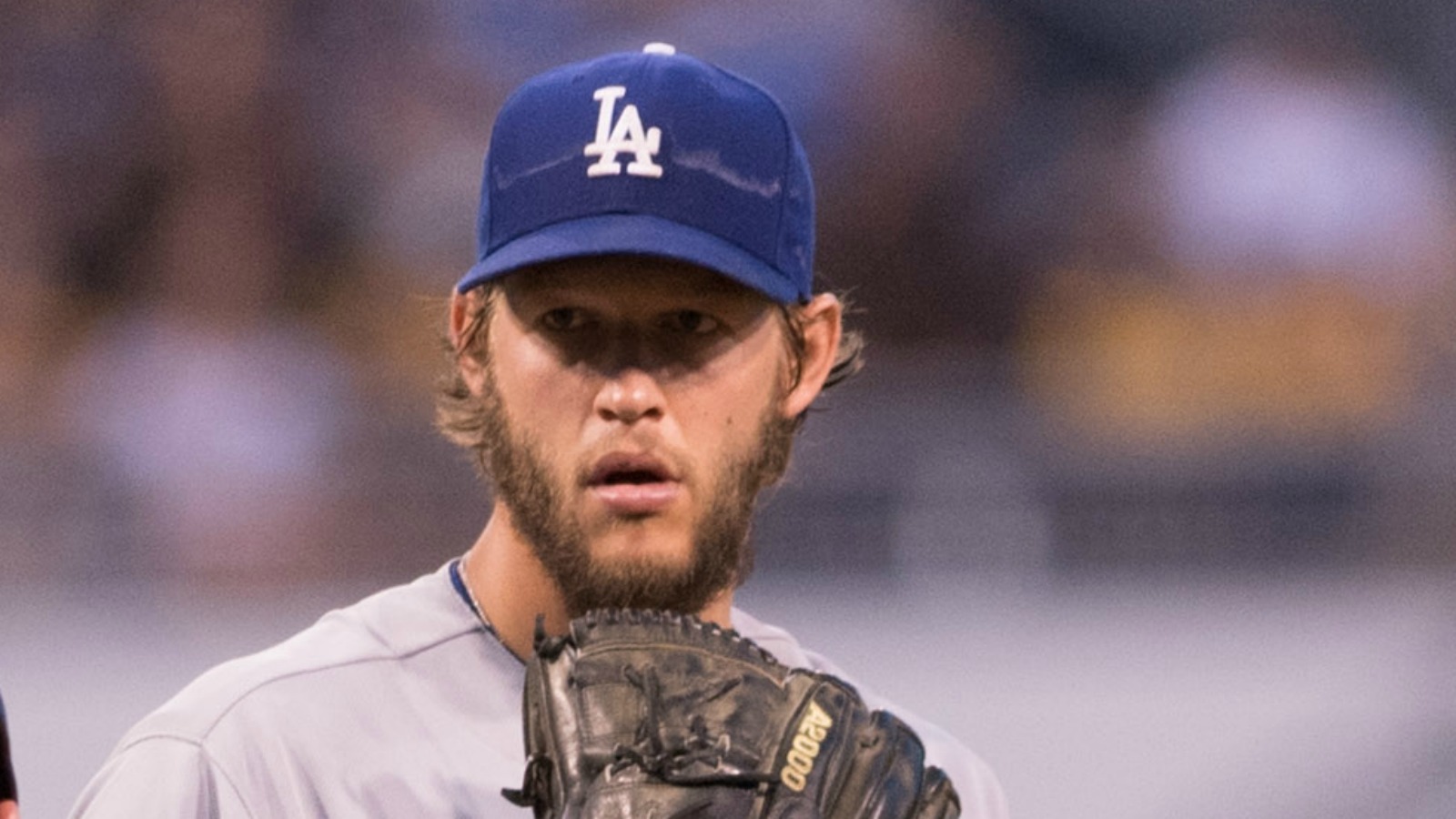 Los Angeles Dodgers ace Clayton Kershaw is headed to the disabled list.
Kershaw was sent back to L.A. to have his back examined after experiencing more discomfort in his Sunday start at Pittsburgh. He was uncharacteristically ineffective in that outing, allowing four earned runs on nine hits and two walks in six innings. He had allowed only five earned runs over his previous four starts and had walked only seven batters all season.
He had been scheduled to start Friday, and his availability for the All-Star Game also is in doubt.
"How his body responds to the epidural, that's the most telling," manager Dave Roberts said Thursday, per the Los Angeles Times. "I don't know how it's going to be. I don't know. I'm hopeful. But I can't say either way."
In the midst of another outstanding season, the three-time NL Cy Young Award winner and 2014 NL MVP is 11-2 with an MLB-best 1.79 ERA. Kershaw has struck out 145 batters in 121 innings, while walking just nine.
The Dodgers are 14-2 in games started by Kershaw and 29-35 in all other games. They are six games behind the first-place San Francisco Giants in the NL West.
The Dodgers' DL already includes starting pitchers Hyun-jin Ryu, Brett Anderson, Brandon McCarthy and Alex Wood. To address that need, they acquired right-hander Bud Norris from the Atlanta Braves on Thursday, as first reported by FOX Sports MLB Insider Ken Rosenthal.
Norris, 31, is 3-7 with a 4.22 ERA and 60 strikeouts in 70 1/3 innings this season.
.@Dodgers ace Clayton Kershaw heading to DL after receiving epidural for lower back pain. pic.twitter.com/mG8xBGkac5

— MLB (@MLB) June 30, 2016
An epidural typically is done for a disc protrusion that can push on the nerve, according to an athletic trainer I spoke with yesterday.

— Ken Rosenthal (@Ken_Rosenthal) June 30, 2016
The Dodgers are hopeful that Kershaw will be able to come back after the All-Star break. Kershaw understood he needed to go on the DL.

— Andy McCullough (@McCulloughTimes) June 30, 2016
Sources: #Dodgers getting Bud Norris from #Braves.

— Ken Rosenthal (@Ken_Rosenthal) June 30, 2016
#Dodgers have acquired RHP Bud Norris, OF Dian Toscano, a player to be named later and cash considerations from the Atlanta Braves.

— Los Angeles Dodgers (@Dodgers) June 30, 2016
Bud Norris last 5 starts: 2.15ERA, 29K, 8BB in 29.1IP, 0HR

— CJ Nitkowski (@CJNitkowski) June 30, 2016