Did Chase Utley start the season with another dirty slide?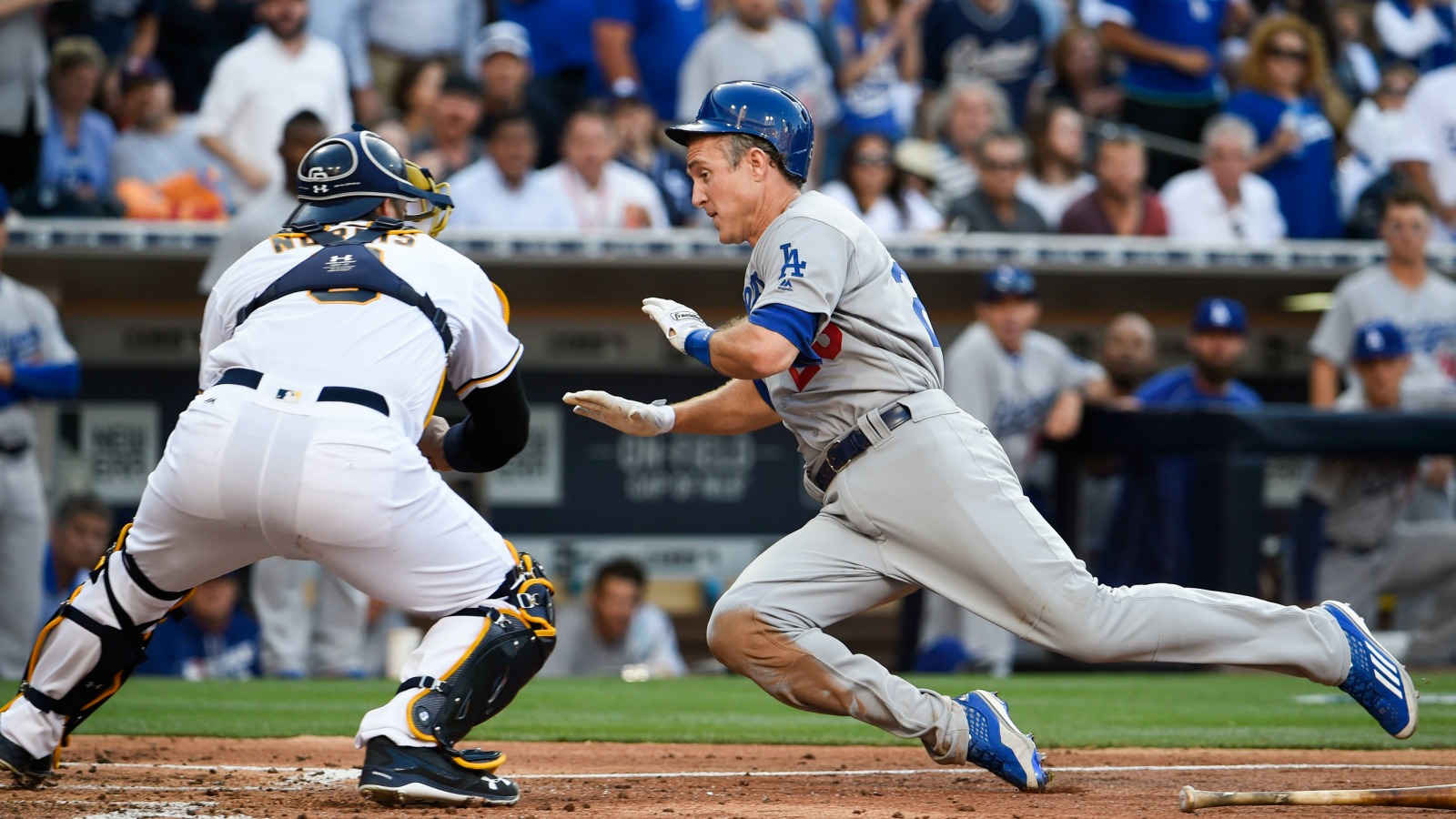 Chase Utley drew the ire of New York Mets fans last October with a takeout slide that broke shortstop Ruben Tejada's right leg in Game 2 of the NLDS. And some believe he began the 2016 season with another questionable slide.
It happened in the third inning of the Los Angeles Dodgers' 15-0 win over the San Diego Padres on Monday. Utley was thrown out at home, but he made contact with catcher Derek Norris inside the baseline –€" whether in attempt to knock the ball loose, to perhaps get hit by the throw or simply to get a better angle on his slide.
The umpire could have ruled Utley was out — even if he had been called safe — if he felt he went out of his way to initiate contact with Norris.
Utley, of course, wouldn't even have been in the Opening Day lineup if Major League Baseball had enforced the two-game suspension it gave him after that infamous slide in the NLDS. Utley appealed that suspension in October, though he didn't start in any of the remaining three games of that series (he pinch-hit in Game 5). During the offseason, MLB dropped the two-game suspension entirely.
MLB also revised its infield slide rules this past offseason, leading some to believe Utley's slide Monday was illegal and/or dirty.