Los Angeles Angels Will Not Recall Tim Lincecum, Johnny Giavotella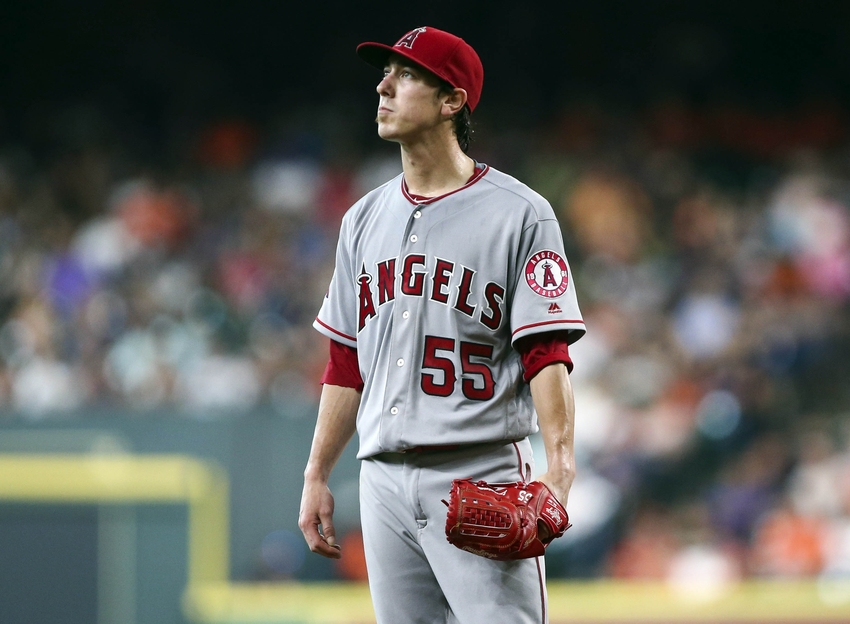 Even with the expanded rosters in September, two prominent names will not be getting recalled to the Los Angeles Angels. Both Tim Lincecum and Johnny Giavotella have seen their seasons come to an end.
It has been a difficult year for the Los Angeles Angels. Beset by injuries to their pitching staff, and an offense that is lacking any real power, they have struggled to a 62-76 record heading into today's action. Needless to say, the Angels are already looking ahead to next year in hopes that they can compete once again.
With that being the case, they are using September as a chance for players to audition for next season. Given the holes on the roster, both on the pitching staff and at left, second, and catcher, it certainly makes sense for the Angels to try to find pieces that can help bring them back into contention.
More from Call to the Pen
Yet, even though the Angels have an eye towards the future, there are two prominent players that will not be called back up to the Majors. Both Opening Day second baseman Johnny Giavotella and two time Cy Young Award winner Tim Lincecum have seen their seasons come to an end as the Salt Lake City Bees end their AAA campaign.
It is a bit surprising that neither player is being brought back up. Lincecum did struggle with the Angels, posting a 2-6 record with a 9.16 ERA and a 2.374 WHiP, as it appeared that his time as a viable pitcher was over. However, he did right the ship in Salt Lake City, with a 3.76 ERA and a 1.148 WHiP. Equally impressive, Lincecum saw his command improve, striking out 37 batters against 14 walks in 38.1 innings. That minor league performance could lead to a contract with a Major League invitation this offseason.
Giavotella was a bit more of a surprise. While his .260/.287/.376 batting line was not exactly something to write home about, he has been the Angels primary second baseman over the past two years. His defense has also been below average, costing the Angels 17 runs in the past two years. Given that he is eligible for arbitration this offseason, it seems likely that his time with the Angels is over.
Tim Lincecum and Johnny Giavotella may have had success at the Major League level in the past; however, the Los Angeles Angels have an eye towards the future. Neither player will be a part of that.
This article originally appeared on