Los Angeles Angels Sign Jesse Chavez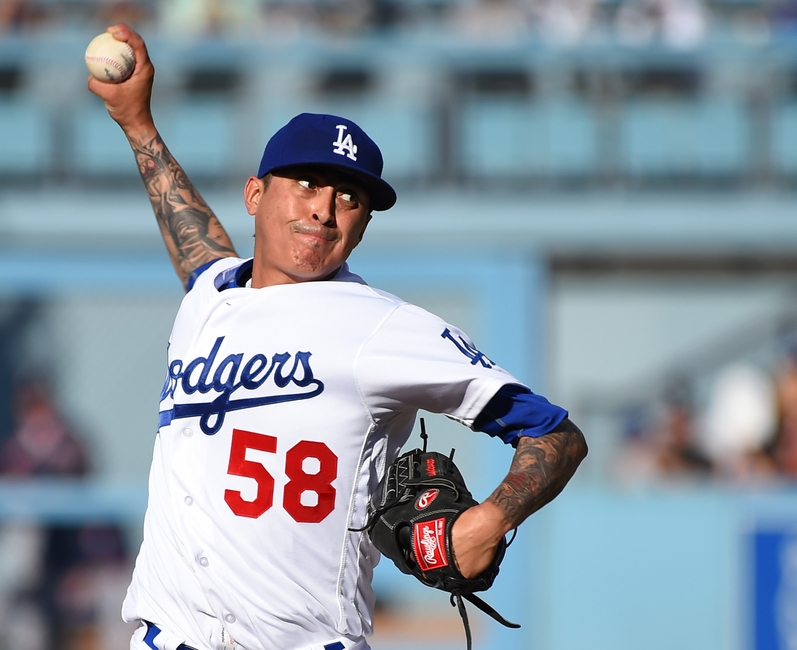 The Los Angeles Angels have reportedly come to terms with free agent pitcher Jesse Chavez and plan to use him as a starting pitcher.
Jesse Chavez is just one year removed from being a solid arm in the Oakland Athletics rotation, and the Los Angeles Angels are hoping that he can recapture some of that form in 2017.
The Angel rotation is in need of some help, as the team is set to lose both Jered Weaver and C.J. Wilson to free agency. Outside of Garrett Richards, whose health is no guarantee for next season, the Angels starting pitching is lacking arms with tons of big league experience. Matt Shoemaker has become a mainstay over the past two seasons in the rotation, but has yet to put together 160 innings in either. He will likely be looking at the number two spot in the rotation.
Jesse Chavez has agreed to a one-year, $5.75M deal with the #Angels. Can make $3M more in incentives. Signed as a starter.

— Jerry Crasnick (@jcrasnick) November 11, 2016
Jesse Chavez's $5.75M deal with the Angels includes $2.5M in bonuses for starts. $100K x3, $150K x2, $200K x1, $250K x2, $300/400/500K x1.

— Jeff Passan (@JeffPassan) November 12, 2016

With Chavez, the Los Angeles rotation should look something like this: Richards, Shoemaker and Chavez with Ricky Nolasco and Tyler Skaggs filling out the quintet.
Between the four starters that are already with the Angels and the newly added Chavez, the five pitchers combined for 384 1/3 innings (Nolasco's numbers are only with the Angels, Richards missed much of the season, Chavez was a reliever) and averaged a 3.74 ERA. If those results were to hold, the Angels would be looking at a rotation that would have ranked sixth in baseball in ERA between the Giants and Dodgers in 2016.
Granted, there are a lot of unknowns when it comes to this group of five: Can Shoemaker tack on an extra 40 innings or so and still be effective? Will Richards make it through an entire season? Can Nolasco continue to produce at the same rate since he was acquired from the Twins (3.21 ERA in 73 innings)?
More from Call to the Pen
Then there is the question of Chavez. In his time with Oakland he was used primarily as a long reliever that was bound to see some starts over the course of the season. In 2015 with the club, he dominated the first two months, posting ERAs of 2.55 and 1.93 while totaling 49 2/3 innings. The final four months saw his ERA closer to five in each month. The workload may have had something to do with that. After tossing 67 innings last year, he will need to be stretched out quite a bit to remain an effective starter for the duration of 2017.
Over the past two seasons Chavez has seen his numbers against left-handers rise dramatically, posting a wOBA (weighted on-base percentage) against lefties of .354 in 2015 and .364 in 2016. Against right-handers those same numbers are .273 and .307.
The Astros are righty-heavy, but are looking for some left-handed thump this winter. The A's don't have a good enough offense to scare anyone. Outside of Rougned Odor, the bulk of the Ranger lineup is right-handed. Robinson Cano and Kyle Seager of the Seattle Mariners are lefties however, and represent two-thirds of the middle of the M's order.
Overall this signing by the Los Angeles Angels looks like a solid one, if he can hold up. The team will be banking on the health of Richards and the production from just about everyone else in the rotation to hold relatively steady, and if it does, they have enough firepower in their lineup to make a run at the AL West. The next step to furthering that cause will be adding to their bullpen.
This article originally appeared on