Los Angeles Angels Showed Interest in Kolten Wong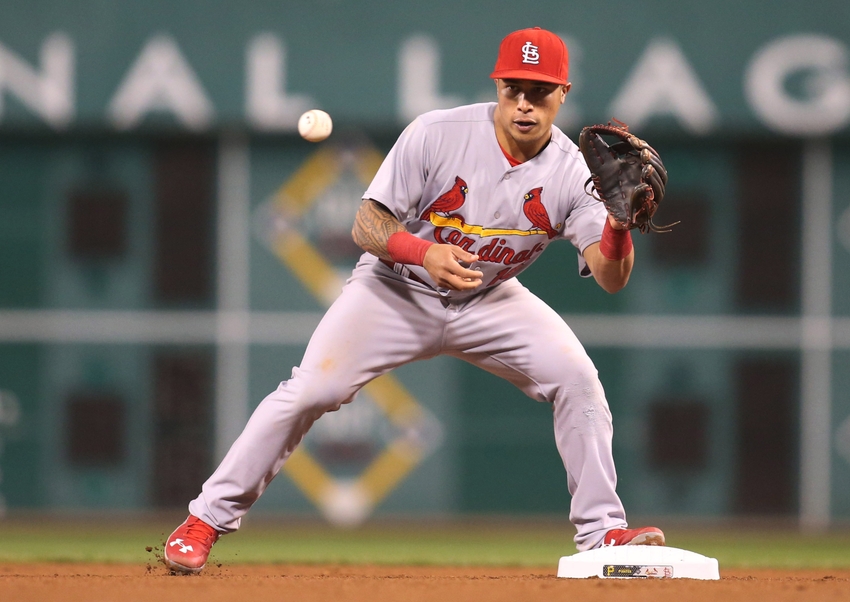 Looking to make a much-needed upgrade at second base, the Los Angeles Angels talked to the St. Louis Cardinals about Kolten Wong.
The Los Angeles Angels are trying to improve their roster after a disappointing 2016 season. According to Chris Cotillo of SB Nation, the Angels showed some interest in Cardinals second baseman Kolten Wong during the Winter Meetings. The Cardinals are still unlikely to move him, as they are asking for a lot in return.
Angels showed some interest in Kolten Wong during Winter Meetings, sources told SBN. Cardinals are unlikely to move him, asking a lot.

— Chris Cotillo (@ChrisCotillo) December 8, 2016
The Angels had a lot of issues with their second baseman last year. Cliff Pennington, who started 58 games at second, hit .209/.265/.308 with three home runs and 10 RBI. The Angels other option at second base last season was Gergorio Petit, who started 50 games at second. Petit hit .245/.299/.348 in 204 at-bats with two home runs and 17 RBI. The numbers show a great need for the Angels at second base for 2017. Kolten Wong would fit well and be able to play every day for the struggling Angels.
More from Call to the Pen
Wong, 26, struggled tremendously last year with the St. Louis Cardinals. In 361 plate appearances, Wong hit .240/.327/.355 with five home runs and 23 RBI. Wong was demoted earlier in the season after not being able to get his batting average above the Mendoza line. Wong was signed to a lengthy extension in 2016, worth five years and $25 million. The Cardinals might regret that deal after seeing the season Wong put together in 2016.
Wong was also rumored to being headed to the Kansas City Royals this week in a trade that would have given the Cardinals Lorenzo Cain in return. The teams never got deep into the talks, mostly because the Royals' asking price was way too high.
The Angels need to make a move for a second baseman this offseason. Whether they have to sign someone through free agency or make a move via a trade, it is time for the team to fix their problem at second. Second base was not the only problem for the team in 2016. They ranked 17th in MLB in runs scored last season, averaging 4.425 runs per game. Which is interesting, because the team ranked ninth in MLB in batting average, with a .260 clip. The Angels need to find a more efficient way to put runs on the board next season. It all starts with acquiring some talent for the lineup.
With the opening at second base, Wong would be a nice fit for the Angels for 2017. The deal is most likely not going to get done, but it shows the Angels are looking to make a change there next season. The Angels are a team to watch as the offseason continues.
This article originally appeared on