Los Angeles Angels Mike Trout involved in car accident.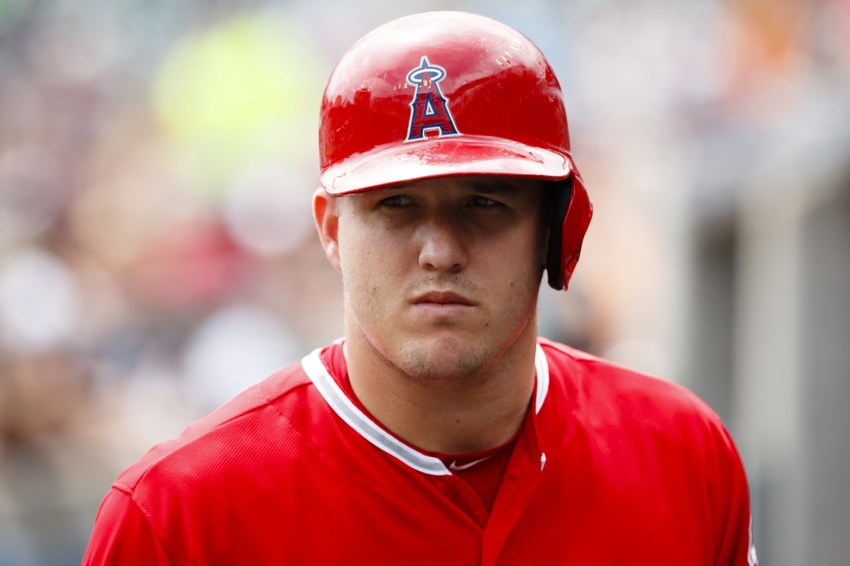 The Los Angeles Angels have been hit by the injury bug numerous times all season, dodged a major bullet this evening as Mike Trout was involved in an accident while driving home from Angel Stadium after a 3-0 victory.
The Los Angeles Angels have yet to release any statement on the incident, but according to CBS 2 News in Los Angeles, Trout's car and two other cars collided just South of Mc Fadden Ave. on the South 55 Freeway near Tustin, California around 9 p.m. Wednesday night.  Trout was not injured in the crash, but according to reports a passenger in Trout's vehicle had to be cut out of the vehicle.
An unidentified women who was driving one of the other cars had to be excavated from the vehicle using the Jaws of Life and was taken to a nearby hospital, with reportedly 'serious injuries'.
According to CHP Officers on the scene, Trout and the other two vehicles collided as Trout attempted to slow down to avoid an earlier car accident on the 55 freeway. Witnesses say Trout's car's brakes locked up causing him to hit the other car.  Trout was not charged in the accident. According to ABC 7 News, that Trout was seen outside his car uninjured talking with police and fire fighters. No other details have been released at this time.
Want your voice heard? Join the Halo Hangout team!
Trout was given the day off during Wednesday's series finale against the Cincinnati Reds.  The Angels won the game 3-0 thanks to a Ricky Nolasco four-hit shutout.  The Angels are scheduled to depart for Seattle tomorrow for a three-game series against the Mariners to start a six-game road trip.
With all the injuries that the Angels have had this season, fans can breath easy knowing that Trout was able to walk away from the crash.  No word on whether Trout will make the scheduled team flight.
However as special as Mike Trout is to the Los Angeles Angels and their fans, lets not lose sight on the fact that someone was seriously injured in this accident.  Our thoughts and prayers here at Halo Hangout go to the drivers and passengers involved in the crash.  Let them have a speedy recovery from an injuries they suffered in the accident.
This article originally appeared on