Mike Trout belts 413-foot home run on pitch that nearly hits the ground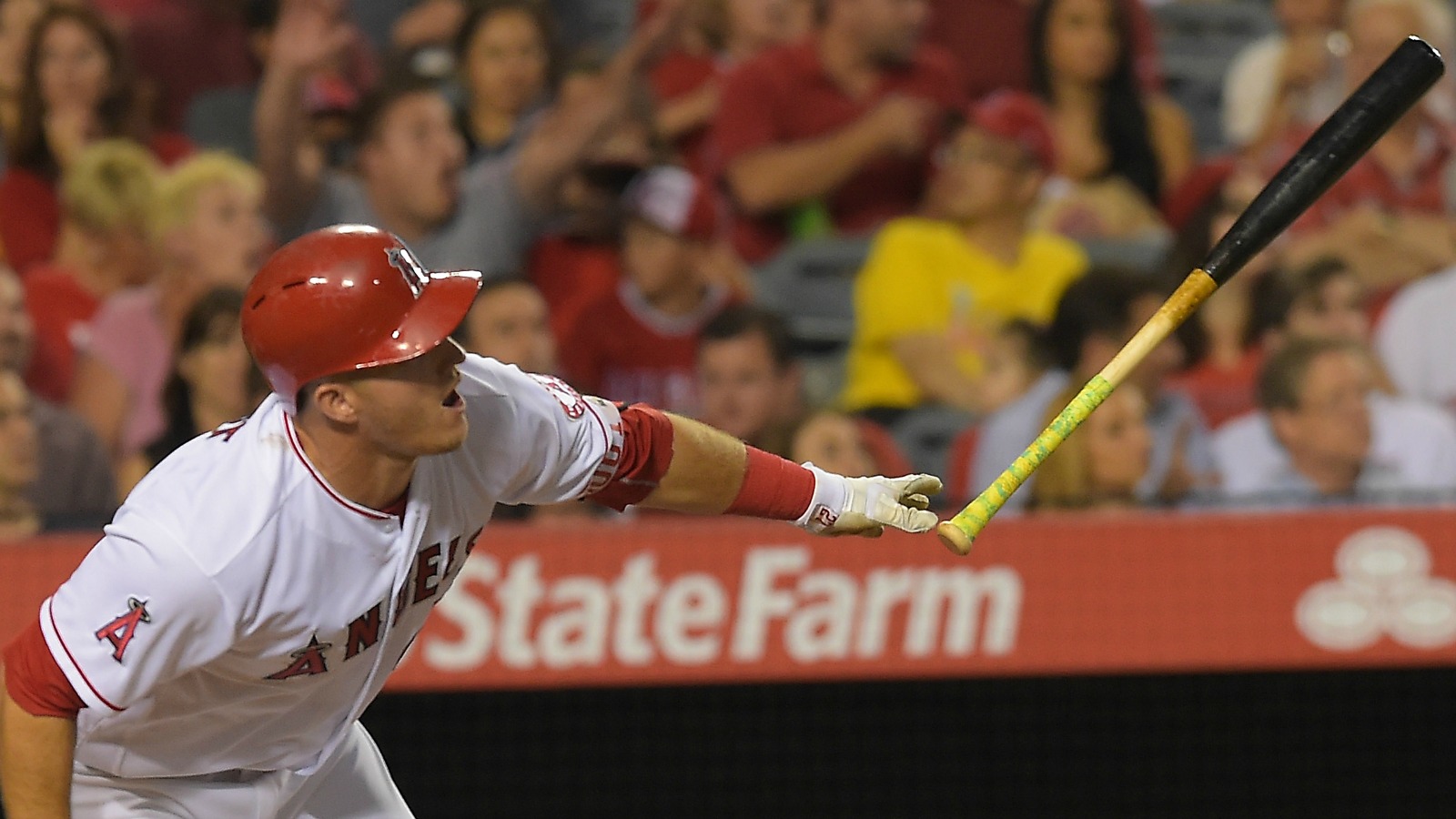 Mike Trout is in the midst of yet another MVP-type season, having slugged 17 home runs and knocked in 53 runs with an average of .319 at the dish. His 17th homer came on Monday night, and it was one of his most impressive of the season.
In the bottom of the fourth of a 0-0 game, Trout hit a deep fly to left-center, clearing the 390-foot mark on the wall. But after looking at the home run closer, you'll noticed that the pitch nearly hit the plate.
According to ESPN's Home Run Tracker, the ball traveled 413 feet. Only a handful of players have the ability to hit a ball that hard after essentially picking it off the dirt. A former Angel, Vladimir Guerrero, had the innate ability to do so, and Trout is proving he has equally great plate coverage.
Trout went 3-for-4 in the game, including two doubles to go along with this big fly. He wanted to turn one of those two-baggers into a triple, but he stumbled over second right in front of Jose Altuve, who did the same a few days earlier.