Los Angeles Angels Have Their Everyday Second Baseman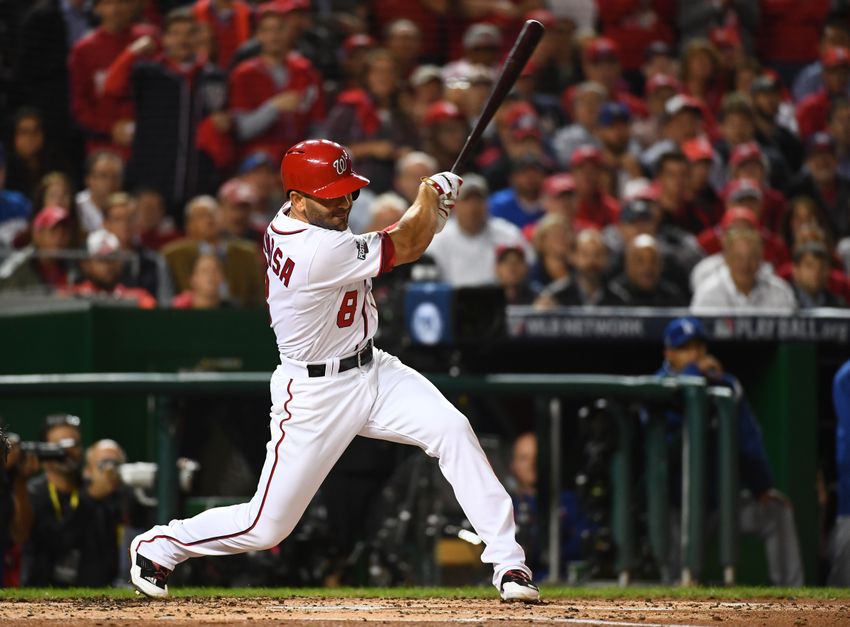 After the Winter Meetings concluded on Thursday, the Los Angeles Angels laid the groundwork to grab the everyday second baseman they have been looking for.
Last night, the Los Angeles Angels traded for Danny Espinosa of the Washington Nationals. They have their everyday second baseman.
It's comparable to when Lord Voldemort found the Elder Wand on Harry Potter and the Deathly Hallows. All we've heard from the Angels throughout the offseason is they're looking for a switch-hitting second baseman. Now, it appears they will have their second baseman.
This trade basically came of out the blue for the Angels. There was no rumor the Angels were interested in Espinosa. Last we heard, the Angels were talking with San Diego and the Los Angeles Dodgers about their second basemen.
However, the Angels acquired him nonetheless, giving up RHP Kyle McGowin and Austin Adams. This move potentially marks the smartest and savviest move that general manager Billy Eppler has made in his career with the Angels.
This is a contract year for Espinosa. Last season, Espinosa had a decent slash line of .209/.306/.378. He also hit 24 home runs and 72 RBI's, both are career highs. One note of concern will be his 174 strikeouts last season, the second-most in his career.
Last season the Angels had a couple of players play the second base position. Johnny Giavotella and Cliff Pennington almost formed a platoon system at second base for the Angels. The second baseman slash line as a group was .235/.275/.345.
What's more about Espinosa, is the fact he is a utility player. He can play 3B, LF, SS, and second base. Once the news of this broke, the Halo Hangout Twitter timeline became flooded with posts.
Can confirm the Angels have acquired Danny Espinosa from the Nationals. He fits at second base. @jnorris427 was first to report.

— Pedro Moura (@pedromoura) December 11, 2016
Even our friends from District On Deck sent us a tweet about Espinosa playing second base next season.
Honestly, you can look at his move a couple different ways. One, a Santa Ana native is coming back home to help our infield defense at the second base position. Two, Billy Eppler made a decent move to improve the Angels chances of contending without over-spending for a player.
All and all you have to like this move. This move represent's a big step in the right direction for the Angels. It's unlikely the Angels will be World Series bound next season; however, it's good to know they are on their way.
This article originally appeared on