Los Angeles Angels: Due For a Bounce-Back?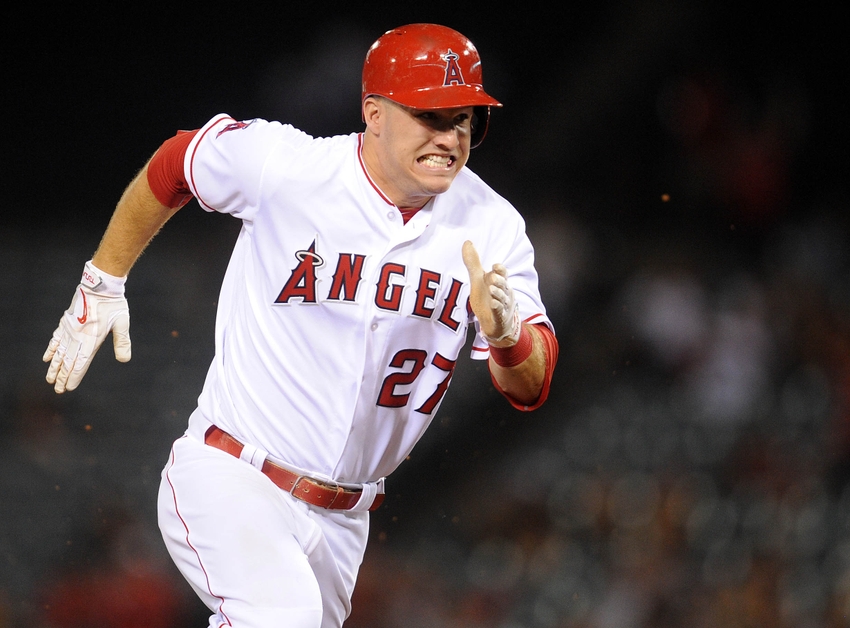 The Los Angeles Angels did not have a good 2016 season, but the numbers suggest that they could be in for a rebound season in 2017, with some luck.
The Los Angeles Angels have Mike Trout, Albert Pujols and 23 other guys on their roster. That isn't a slight against the other 23, but general baseball fans likely can't name another three players on the roster.
Let me help you out: Garrett Richards is the team's ace when healthy. His status for next season is a bit up in the air at the moment, but reports are suggesting that he is doing ok in his rehab. Matt Shoemaker was the team's best starting pitcher this season, accumulating a 3.3 WAR (wins above replacement). While his ERA was closer to league average than one would hope (3.88) his FIP was a much more respectable 3.52. A repeat performance from Shoemaker with a healthy Richards in the tow is a formidable one-two combo atop the rotation.
The second best player on the Angels? That would be Kole Calhoun, who tallied a 4.0 WAR, second only to Mike Trout, who yet again was the best player in baseball.
Now you're at five, and those are the five most important players to turning this ship around.
On FanGraphs they wrote about the team's path to contention, and suggest that they "don't need to make a splash," and it looks like the Angels agree, adding Cameron Maybin to fill the void in left field instead of seeing how the market plays out for Yoenis Cespedes or Dexter Fowler. Instead, Jeff Sullivan says that "tweaks" could get them back into the playoff hunt.
More from Call to the Pen
One tweak that could be made would be to add a catcher this winter. Carlos Perez, 26, was solid defensively behind the dish, so that rules out adding someone like Jason Castro. Problem is, Perez didn't offer much at the plate. The Angels could make a go at free agent Wilson Ramos, who is likely to miss some time in 2017 after injuring his knee down the stretch in 2016, but he was in the middle of a career year, slugging 22 homers and holding down a 124 wRC+.
Ramos could provide an offensive spark at the position, but he also comes with a lot of risk. Was last season just a flash in the pan? Will he return from his injury before June? Will he be the same player? That may be too many questions to answer for a team with a short window of contention.
Matt Wieters would fall into the "big splash" category, and outside of those two there really aren't many everyday starting catchers with offensive upside on the market. One player that should be available for trade is Derek Norris of the San Diego Padres, who is coming off of a horrific sub-Mendoza year. Offensively he was terrible in 2016, posting a wRC+ of 55, but his defensive abilities have been improving, as he saved seven runs this year. He is also just a year removed from posting a 97 wRC+ and two removed from a 123. There is potential for a rebound with Norris, and he wouldn't take much to acquire.
The key for the Los Angeles Angels will be the health of their club. If the stars align just right, the team has the players under contract that could potentially compete in the American League. The Houston Astros will project as their toughest competition in the AL West, with the Red Sox and Indians the other two teams that could give them some trouble. But other than that, there is no team that is clearly better than Los Angeles on paper.
In the first installment of our Offseason Power Rankings, I was surprised that the Angels ranked so high on the list, but given that the list is comprised of team's total WAR minus free agents that are set to hit the market, maybe I shouldn't be. Mike Trout accounts for at least double that of an all star player, which is a big boost to the overall team score.
With some tweaks, some good luck, and some development, the Angels could be playoff bound once more.
This article originally appeared on