Los Angeles Angels: C.J. Cron making a big impact for the Angels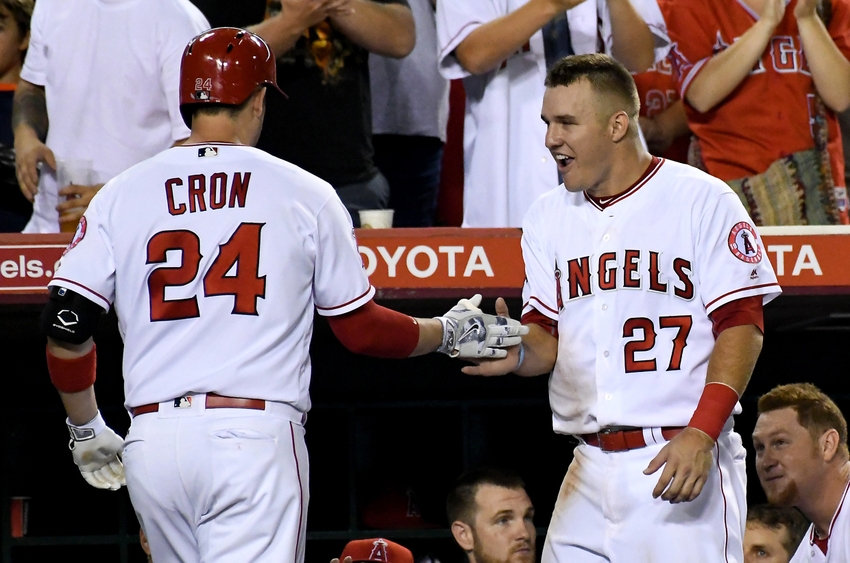 The Los Angeles Angels at full strength can be a playoff contender. With key players returning from injury, the Angels are looking better.
The Los Angeles Angels are getting warmer as the season comes to a close. Maybe it's considered too little too late, but the Angels are displaying what they could be next season. They could be a powerhouse in the AL West.
Last night C.J. Cron showed Cincinnati he was back. Cron launched two homers, giving the Angels a 4-2 victory over the Reds. Since his return, he's hitting 14-40, which helps the Los Angeles Angels on the offensive side of the field.
Cron hasn't been without struggles, he's been sent to Triple-AAA a few times in his career. The Angels still have yet to see him play first base for a full season.
However, the Los Angeles Angels remained confident enough in Cron to give him the starting nod after moving Pujols to a DH position. Cron has shown he's capable of being the starter. Cron is still young in just his third season, he has plenty of room to grow.
The one issue the Los Angeles Angels are going to run into with Cron and a handful of other players is their free agency. Cron is signed through this season, he'll be eligible arbitration in 2018. The Angels should consider offering him a mid-level contract, keeping Cron in an Angels uniform.
The Angels have core pieces like Cron that could be vital next season.
This season Cron has a .288 batting average with a .836 on-base percentage. He's slowly becoming a fan favorite for the Angels. Cron's next conquest will be to remain healthy for an entire season. The Angels are going to need his bats heavily next season.
Overall, the main concern for the Angels right now is finishing the season as strong as possible. The Angels haven't officially been eliminated from post-season play as of yet. However, they sit with a 58-74 record, 14 games back of a wild-card spot.
This article originally appeared on