LA Angels Unveil New Numbers for Maybin, Bedrosian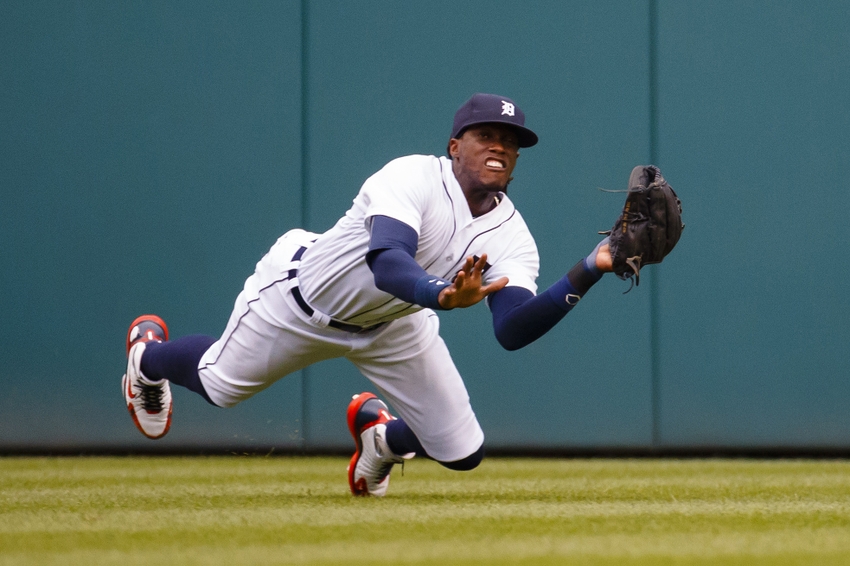 The LA Angels' new outfielder Cameron Maybin, along with relief pitcher Cam Bedrosian, have each chosen their new numbers for the 2017 season. Maybin will wear number 17 while Bedrosian will rock number 32.
The last player to wear Maybin's 17 for the LA Angels was platoon catcher Jett Bandy last season. Bandy spent the majority of his season on the big league squad due to injuries to fellow catchers. Perhaps the most notable #17 in Angels' history was Darin Erstad, who played for the team from 1999-2006. An outfielder himself, Erstad was an essential piece to the team's 2002 World Series run. Erstad was a clutch performer throughout and caught the final out in Game 7. It seems that whoever has worn #17 for the Angels has always been a fan favorite. They may not put up the monster numbers, but they show the grit and hustle fans love to see.
Maybin became a part of the Angels' organization earlier this month when he was a part of a trade that sent prospect Ricky Nolasco to the Detriot Tigers. Maybin, who hit .315 last year, is the hopeful end to the black hole that is the left field for the Angels.
Relief pitcher Cam Bedrosian is hoping to win the closing role for the Angels in 2017. Many Angels fans are excited about Bedrosian's future with the team, and many fans are also expressing their worries on social media about Bedrosian changing his number to 32. This is because the last player to wear the number for the Angels was Josh Hamilton. The Angels' signing of Hamilton went down as one of the worst signings in the history of baseball. His five-year 125-million dollar contract was a mistake (to put it lightly) due to his lack of production, injuries, and his relapse into his cocaine addiction.
While Hamilton was unable to earn a role with the Angels, Bedrosian is much more likely to have success next season. With so much uncertainty in the Angels' bullpen, Bedrosian has a very strong case for the closer role. At the very least, he will own the eighth inning as the setup man.
This article originally appeared on