LA Angels Make Handful of Signings Before Rule 5 Draft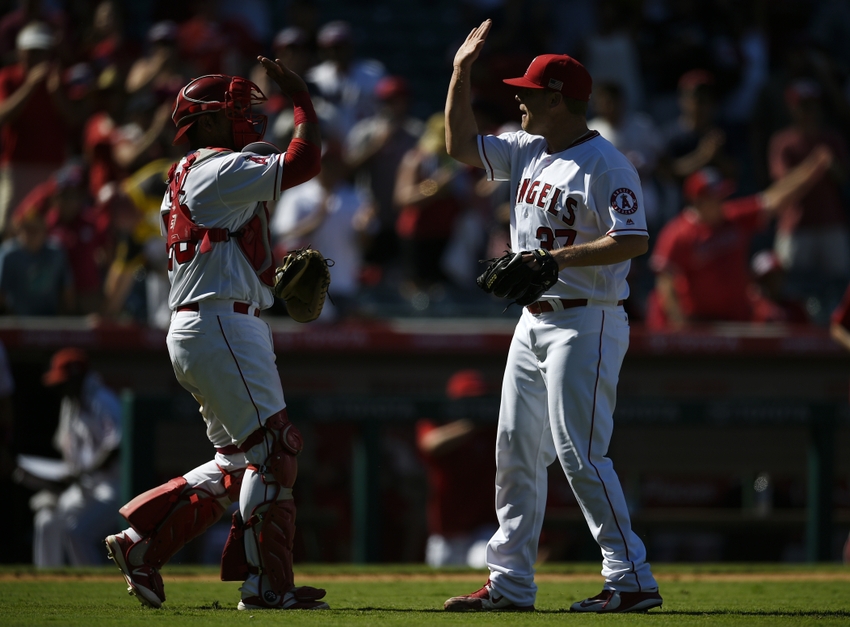 The LA Angels have kept their offseason plans in the shadows so far this year, as fans are waiting to see if they will pay big money or play the waiting game. Most actions so far prove that the latter is the plan.
The Angels have made two small signings as of late. One of them was bringing in a new arm in the form of Jesse Chavez. He was signed to a one-year, 5.75-million dollar contract with up to 3-million dollars in incentives. Chavez, 33, spent time with the Los Angeles Dodgers and Toronto Blue Jays last year. He owned a 4.43 ERA over 62 games in his first full season as a relief pitcher since 2012. His ERA went up after the move to the bullpen, which is cause for concern about his future. Given his age, 2017 might be his last chance at providing useful, consistent pitching.  He was signed to compete for the number five starting pitcher spot, but he is more likely to come out of the bullpen if he makes the team in 2017.
The second signing was the bringing back of Andrew Bailey. Bailey, 32, threw relief in 12 games for the Angels last year. He had six saves and a 2.38 ERA in those games. This was enough to earn a one-year, one-million dollar contract with incentives, depending on the production he puts in. He is a dark horse in the closing pitcher race between Cam Bedrosian and Huston Street. While his stretch with the Angels was impressive, his season prior to that was not. He in 33 games for the Phillies, posting a 6.40 ERA in the process. However, given his stretch to end the season, there is definitely hope.
The Angels also added four players to their 40-man roster. Doing this protects them from being claimed in the Rule 5 Draft that takes place on December 8. The Angels added pitchers Nate Smith, Austin Adams, Keynan Middleton, and Eduardo Paredes to their 40-man roster.
Smith, the Angels' fifth-ranked prospect, went 8-9 with a 4.61 ERA in 26 starts in 2016. He has seemingly been on the cusp of a big league role for years now, but if he can impress in Spring Training, there could very well be a bullpen spot for him.
Adams, 25, spent 2016 in AA and Rookie leagues. He had a 3.05 ERA throwing 44.1 innings. He held batters to a .192 batting average, fanning 63 batters over the course of the season. Obviously a strikeout artist, he needs to work on the finer aspects of his game. Obviously, the Angels see something special with him, as protecting prospects at such low levels is not very common.
Middleton is an interesting prospect, as he pitched in Triple-A, Double-A, and Single-A through 2016. He struggled in Triple-A but showed success in Double-A posting a 1.30 ERA in 13 games. He did have a disappointing 2016 season, but also showed improvement throughout. If he can reach Triple-A next year, and play well, 2018 may be the year he reaches the big leagues.
The final prospect added to the 40-man roster was Eduardo Paredes. Splitting time between Double-A and Single-A Advanced Leagues, Paredes posted a 3.33 ERA over 54 games. He had 12 saves in 16 opportunities. Like Middleton, Salt Lake City should be Paredes goal for the 2017 season.
With six new additions to the 40-man roster, the Angels had to remove six players as well. Outfielder Rafael Ortega, outfielder Shane Robinson, right-handed pitchers Abel De Los Santos, Blake Parker, and Jose Valdez were all designated for assignment. Shortstop Rey Navarro was outrighted to Salt Lake City.
These moves have gone under the radar, but with Billy Eppler proving he can find valuable role players on the waivers, no move should go unnoticed.
This article originally appeared on