LA Angels Lifer Gary DiSarcina Hired by Red Sox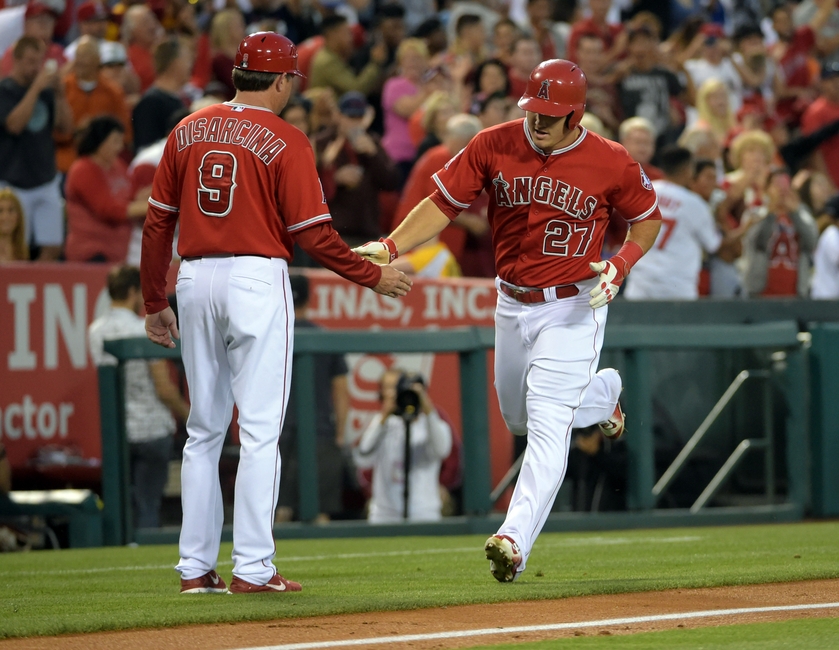 Former LA Angels coach Gary DiSarcina has returned to the Boston Red Sox to assume the role of their bench coach. DiSarcina has been a part of the Angels' organization as a player and coach throughout his lifetime.
DiSarcina was drafted by the Angels in 1988 in the sixth round. A shortstop, DiSarcina quickly climbed through the minor leagues. He made his debut in the show in 1989. It was not until 1992, however, that DiSarcina would become the Angels' everyday shortstop.
DiSarcina would hold down the job until 1998. In a career hampered by injuries, DiSarcina still found individual success. He was voted an All-Star in 1995 when he .307 in a strike-shortened season. DiSarcina was also voted as the Angels' team MVP in 1998. He hit .287 with career highs in hits and RBI's with 158 and 56, respectively.
After suffering a broken arm, DiSarcina's career derailed and he was out of baseball by the time the Angels won their first World Series.
He would work multiple positions for the Red Sox following his playing days. DiSarcina worked in the front office and also as the head coach of their Single-A affiliate the Lowell Spinners. He would eventually return to the Angels as a general manager's assistant, only to coach the Pawtucket Red Sox (AAA), for one season in 2013.
DiSarcina was named MiLB Manager of the Year for leading his team to the championship game. After being denied a job as the manager of the Seattle Mariners, DiSarcina would return to Anaheim once again. This time he assumed the role of third base coach. After two years of the hot corner, DiSarcina switched to first base in 2016.
DiSarcina is now the bench coach for the Boston Red Sox. He succeeds Torey Lovullo, who recently accepted the job as the manager of the Arizona Diamondbacks.
An Angels lifer, DiSarcina saw the good, the bad, and the ugly as a Halo. Hopefully the near future brings more good, for DiSarcina and the boys in red.
This article originally appeared on