LA Angels: Joe Maddon Still Keeps Old Team Close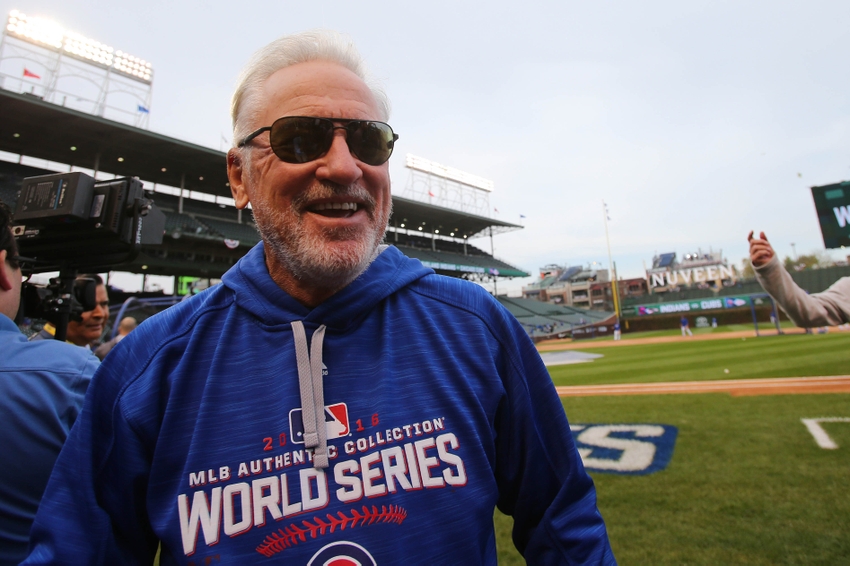 Many LA Angels fans thought John Lackey was the only thing relating the Halos to the Fall Classic this year. However, former Angels coach Joe Maddon has his own reminder of Anaheim.
Maddon was the apart of the LA Angels' organization for a total of 31 years. He spent four seasons trying to make the big leagues as a catcher.
After that failed, he turned to coaching. He spent time filling positions such as a scout, hitting instructor, and eventually becoming a bench coach in 1994.
To this day, Maddon still carries an old, beaten-up Angels hat in his bag. He takes it wherever he goes. However, it is not out of admiration or loyalty of the club that he spent the majority of his career thus far with.
In 2002, the same year the Angels won their first and only World Series, Maddon's father passed away. The hat he keeps in his bag today belonged to Joe Maddon Sr. and his son now carries the hat around as a keepsake.
"He passed away in 2002, we won the World Series, and I've had his old Angel hat in my bag since then. So it goes everywhere. So the one thing I'm relying on today is my dad.
I held onto his hat a little bit this morning, and that's probably the omen in a sense going into this game," Maddon explained before his club took on the Cleveland Indians in Game 6 of the World Series.
Maddon honoring his father by carrying a hat around may seem silly to some. However, baseball is perhaps the most superstitious sport out there.
Whether the hat brings good omens or no omens, Maddon has proven it does not bring bad omens. His club is one win away from their first world Series win since 1908. Hopefully, he can bring the Angels a small sense of pride with a victory in Game 7.
This article originally appeared on