Kyle Schwarber's Random Act of Kindness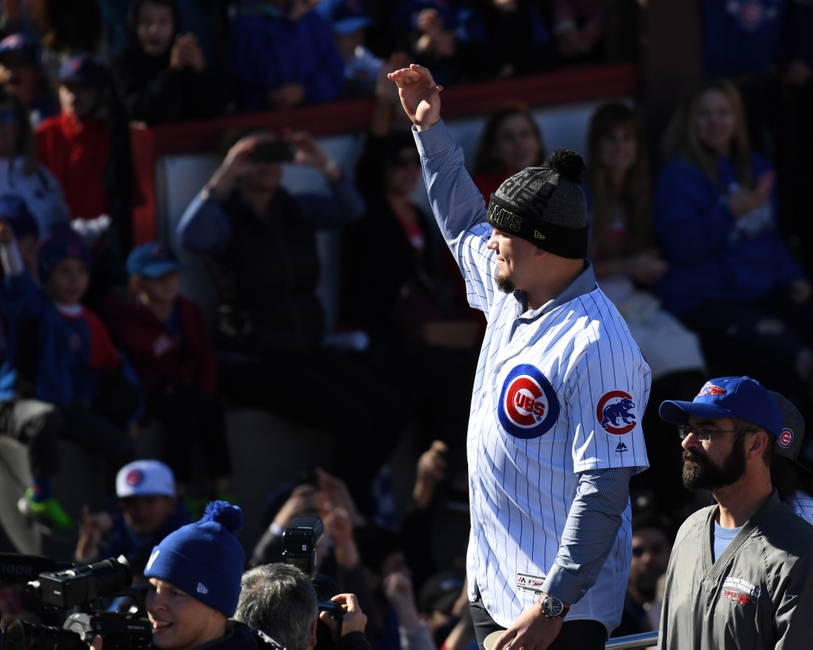 Kyle Schwarber has risen to the height of success in just his second year in the MLB. He continues to encompass everything sports fans love about athletes.
The city of Chicago has flourished in the last few days. A World Series victory 108 years in the making was celebrated on Friday. The Chicago Cubs brought home the World Series trophy to Chicago in one of the largest peaceful gatherings in world history (7th largest, over 5 million in attendance).
One story that is sure to put a smile on your face seemingly has gone unnoticed. The simple act of kindness from a former Hoosier and World Series Champion.
As the buses began to load up and roll out from Wrigleyville on Friday morning, 8-year old Noah Perez and his mother stood on the corner outside Wrigley Field enjoying the celebration.
What people don't know is Noah Perez suffers from muscular dystrophy. That did not stop him and his mother from coming out to celebrate one of the greatest achievements in Chicago sports history.
One player in particular, Kyle Schwarber, took notice to the two standing as the buses departed. Schwarber took off his World Series hat and tossed it to the 8-year old as they left Wrigley Field. A sheer act of kindness from Kyle will forever be a memory that Noah will carry with him.
"Oh my God, that's just amazing. Knowing that Noah loves to watch the Cubs. You know, he can't play sports but his heart drives for baseball," Lilly Perez, Noah's mother, told ABC 7 Chicago on Friday morning.
I think I speak for all past, present and future Indiana Hoosiers that we are incredibly proud of Kyle Schwarber. A simple act of goodwill displayed to a young fan embodies everything great about certain professional athletes.
Kyle Schwarber will appear on Live! With Kelly this Thursday, who will also have a special guest host in Alex Rodriguez.
More from Hoosier State of Mind
This article originally appeared on