Kris Bryant: Cubs Top Fantasy Hitter to Own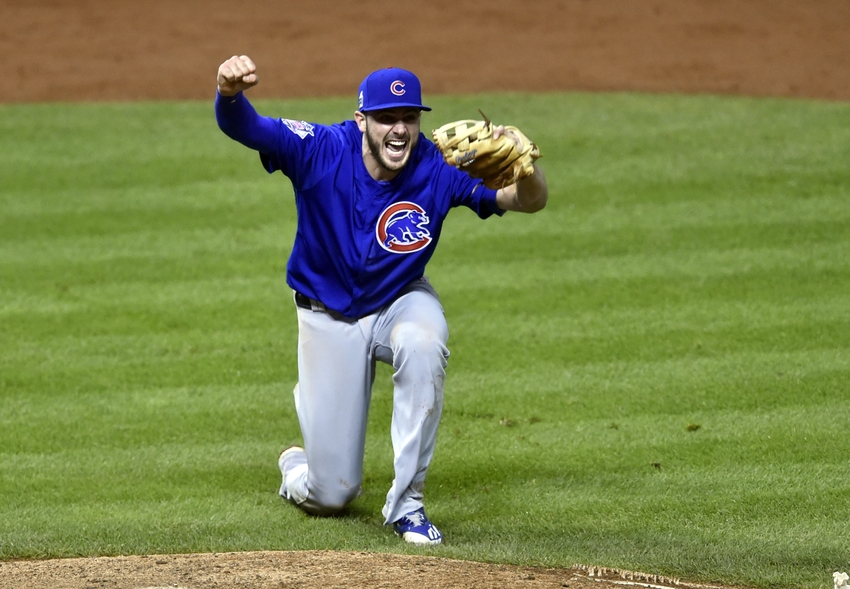 Cubs third baseman Kris Bryant had an incredible sophomore season. With plenty of fantasy-relevant hitters on the team, Bryant ranks at the top for 2017.
Before I get into the article, I want to congratulate the Chicago Cubs on breaking the 108-year World Series drought by winning an excellent Game 7 on Tuesday. This was an amazing series and props to the Cubs and Cleveland Indians.
Speaking of the Cubs, the team had one of the best offenses in the league. Despite losing left fielder Kyle Schwarber for the regular season, the Cubs were able to finished third in runs scored and the only team to win over 100 games. I would like to own as many Cubs hitters next season, but there is only one that tops the list. His name is Kris Bryant.
Bryant played well in his rookie season, but it was only the beginning. He played in 151 games and hit 26 home runs, 99 RBI and a .275 average. He also won the National League Rookie of the Year. This season, however, made Bryant a household name.
He played in 155 games and hit 39 homers, 102 RBI and .292/.385/.554. He also scored 121 runs and had a 154:75 K:BB ratio. The big jump in production placed Bryant at No. 19 overall on the Player Rater.
Bryant is lucky to hit in a lineup with a lot of dangerous batters. Along with Bryant, the Cubs have Schwarber (when healthy) Anthony Rizzo, Addison Russell, Javier Baez and Ben Zobrist. Four of which hit at least 14 home runs and 59 RBI this season.
Rizzo was the only other hitter I considered to be the No. 1 Cubs hitter. He had scary similar stats to Bryant. He played in 155 games, hit 32 home runs, 109 RBI, and .292/.385/.544 line. However, with the slight increase in power, I like Bryant just a little more.
Bryant will be eligible at third base and outfield, at least in ESPN leagues, playing 104 and 50 games at each position, respectively. In standard leagues, you could draft Bryant as an outfielder and Kyle Seager as your starting third baseman. That makes Bryant more valuable than his teammates.
Entering 2017, I have Bryant as my No. 2 third baseman behind Nolan Arenado, but not by much. ESPN's Tristan H. Cockcroft has Bryant as the top third baseman and No. 3 overall. Fantasy owners could go either way in drafts.
As for Cubs hitters, it's Bryant then Rizzo. Both are worthy of a first round pick.
More from Fantasy Baseball Crackerjacks
This article originally appeared on