Kershaw rehab great news for Dodgers' October outlook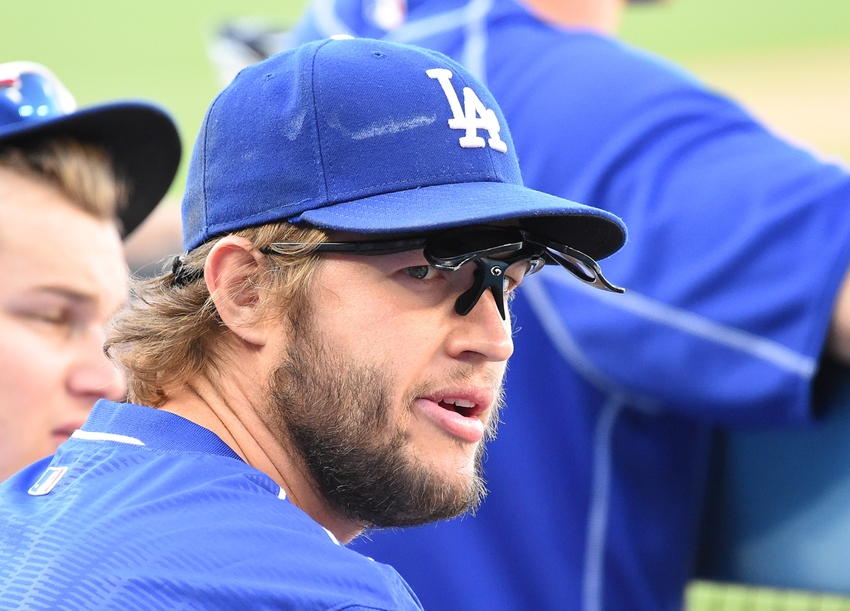 The Dodgers' ace lefty threw two innings in a simulated game on Tuesday afternoon as the next step in his comeback attempt.
After battling a back injury for nearly half of the summer, Clayton Kershaw is once again preparing to attempt a comeback. The Los Angeles Dodgers' ace threw two innings in a simulated game against Dodger single-A level minor leaguers on Tuesday afternoon, and came away with no complaints or immediate issues. It was the first time Kershaw had faced hitters since July, when a brief rehab attempt went bad and he was shut down yet again.
Kershaw has been out of action since June 26, when he finally succumbed to the herniated disk in his back. Before then, he'd labored through a few starts and was maintained by an epidural shot that didn't resolve the issue, bringing to a halt what was perhaps the finest campaign in the career of the three-time Cy Young winner and 2014 National League Most Valuable Player. Through 16 starts, Kershaw carried an 11-2 record with a 1.79 ERA and a miniscule 0.73 WHIP, built on 145 strikeouts against only nine walks on the year.
The hope is that Kershaw can now quickly proceed back into the Dodger rotation, where he would rejoin a team that is in a much different place than when he first went down. Before his injury, the club carried a .371 winning percentage when Kershaw didn't take the mound, sitting in a distant second place in the NL West, eight games behind the San Francisco Giants.
Since then, however, the emergence of Rookie of the Year favorite Corey Seager, along with returns to form from Adrian Gonzalez and Justin Turner (to say nothing of the removal of uber-distraction Yasiel Puig) have fueled the Dodgers' surge into first place in the NL West, where they currently hold a narrow 1.5 game lead over those Giants.
A comeback from Kershaw would offer the Dodgers an unparalleled boost for the season's final month. With two crucial series remaining with San Francisco over the season's final month — including the final series of the season — manager Dave Roberts will need all hands on deck if he is to keep his club out of the NL Wild Card game and headed towards a fourth straight NL West crown.
Kershaw is not alone in his comeback effort. Pitchers Brett Anderson, Scott Kazmir, Brandon McCarthy, and Alex Wood are all making efforts towards rejoining the Dodgers for the stretch run. This wave of help, when paired with the strong efforts of rookies Kenta Maeda and Julio Urias, could push LA into becoming a force to be reckoned with over the next month.
And if even Kershaw alone makes it back, it still would be a huge boost in both talent and confidence for the Dodgers' looming pennant race.
More from FanSided
This article originally appeared on