Kershaw 'really impressed' by Mets' Syndergaard in pitchers' duel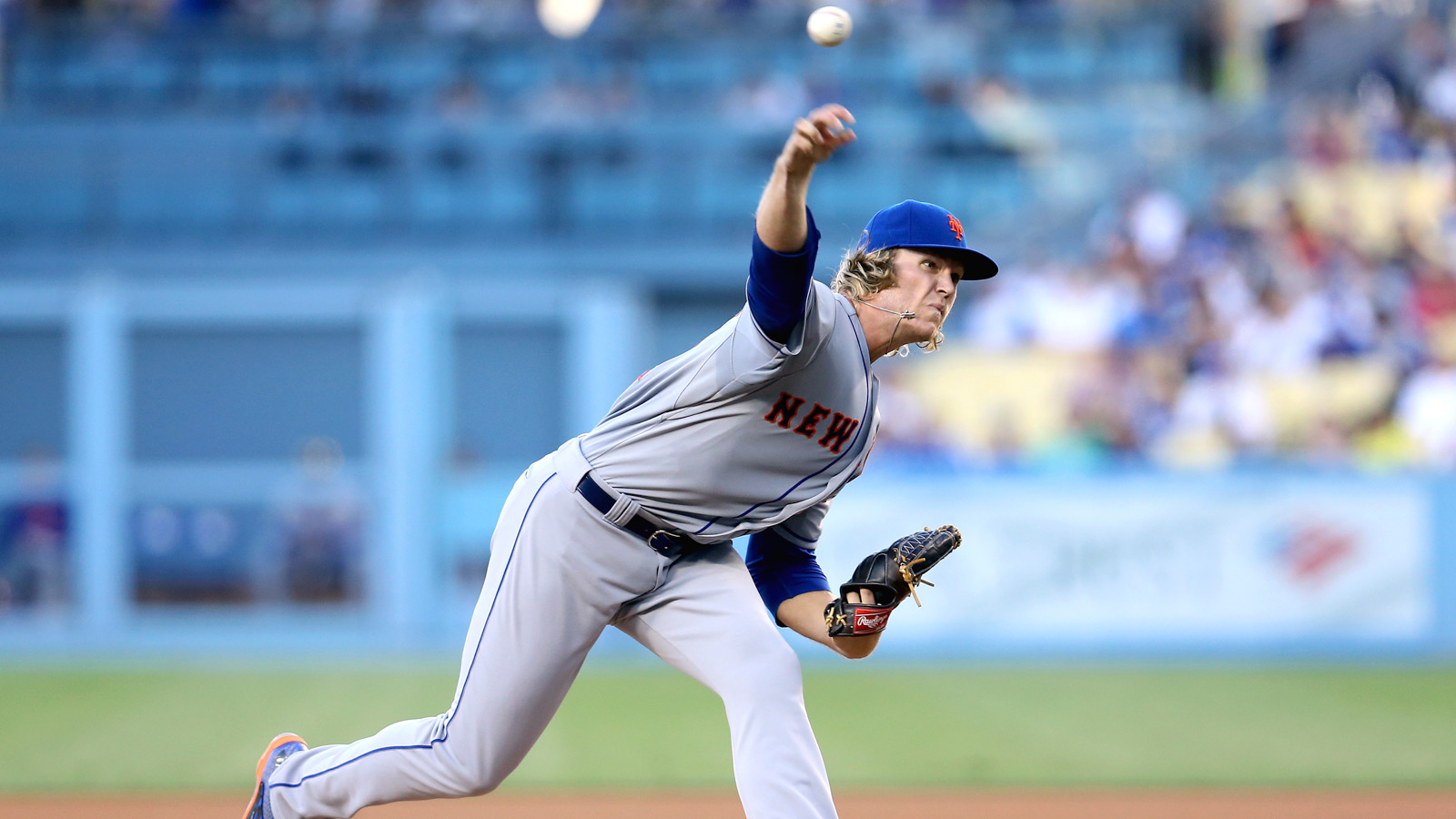 New York Mets rookie Noah Syndergaard proved just how much potential he has over the weekend by going blow-for-blow with three-time Cy Young winner Clayton Kershaw.
Kershaw was thoroughly impressed with what Syndergaard displayed in the Mets' 2-1 win over the Dodgers in which the righty gave up only two hits and one earned run in six innings.
"I was really impressed," Kershaw said of facing the 22-year-old. "We all know when big prospects come up, they're going to have good stuff, but he really commanded the ball to both sides of the plate [and] threw some changeups in there too. Just another Texas kid — what do you expect?"
While Kershaw didn't pick up the win, he didn't fare too shabby himself, giving up one earned run and striking out seven in seven innings.
"When I stepped out there, it was an unbelievable experience from the get-go — a great atmosphere to play in, very cool stadium. It was awesome to step on the same mound as Clayton Kershaw. … It was fun facing him, as well," Syndergaard said.
(h/t ESPN.com)