KC Royals Have No More Room For Mistakes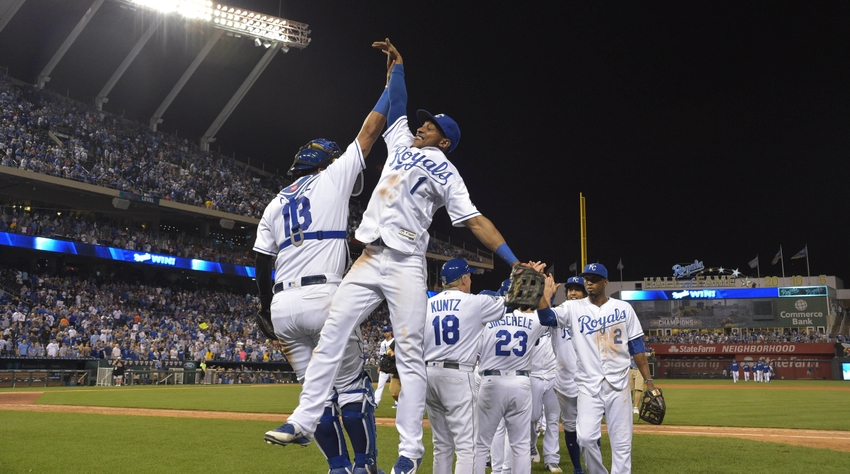 The KC Royals won 18 of 22 games in and August stretch to put themselves back in the playoff picture. After a 2-4 week in which their bullpen blew three late leads, the Royals now have little room for error. They need to go 18-6 over their last 24 games with hit 90 wins.
Even then, 90 wins doesn't assure them of a wild card spot—much less a shot at the AL Central title. With the Astros, Yankees, Tigers, and Orioles between Kansas City and the second AL wild card, the Royals have to hope none of them get hot over the season's home stretch. To catch the Indians in the AL Central, the KC Royals need the Indians to play .400 baseball.
The Kansas City Royals playoff odds sit at 4.7% according to Fangraphs.com after rising as high as 9.9% before their disaster of a homestand. Of course, Kansas City is no stranger to overcoming seemingly overwhelming odds.  They staged a series of historic playoff comebacks in both 2014 and 2015. The KC Royals can fail, but it won't be because they succumb to pressure.
The good news is that the Royals are two games into a 14-game stretch in which they face the Twins, White Sox, and A's. All of those teams are under .500 on the season. Kansas City has won the first two games of their current series in Minnesota. They can earn a sweep if ace Danny Duffy can get back on track Wednesday night.
Offense Poised To Get Much-Needed Boost
The KC Royals then get a much needed off day on Thursday. The team expects center fielder Lorenzo Cain and catcher Salvador Perez to return from wrist injuries on Friday, which will give the offense a much-needed boost.
Much of the problem during their last homestand was that the Royals failed to score runners from third base with less than three outs. By the way, Lorenzo Cain also missed all three of the games that they blew with seventh inning, or later, leads. This from a team that had not lost a game that they led after the seventh inning in 54 games before last week.
The problem is that wrist injuries can often sap the strength from hitters even after they're healed enough to return to action. Alex Gordon suffered through two mostly lost months after returning from his broken wrist. The KC Royals have to hope that Cain and Perez will hit the ground running when they return to action on Friday.
Kansas City needs to make hay over their next 12 games. Even a 10-2 run will leave them needing to go 8-4 over the season's final 12 games to finish with 90 wins. The Royals have had their "bad" week. Now it's do or die in the 2016 season's last 24 games.
Here's to achieving the improbable for the third straight season.
More from Kings of Kauffman
This article originally appeared on