KC Royals: Can Jason Hammel Replace Yordano Ventura?
John Viril/FanSided via Kings of Kauffman

Fansided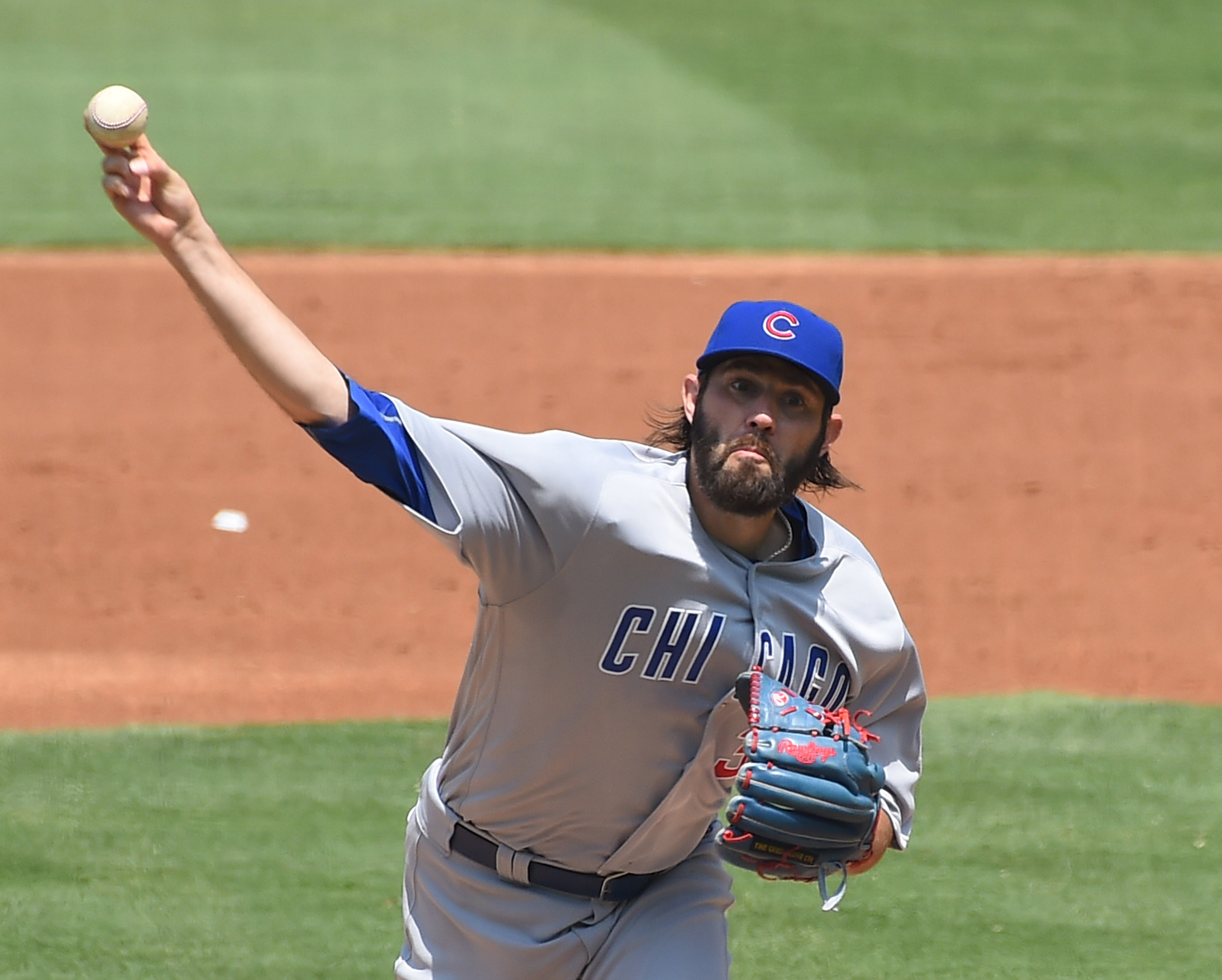 The KC Royals would never have signed free-agent Jason Hammel without the death of 25-year-old starting pitcher Yordano Ventura. Can Jason Hammel really replace Ventura's production in 2017?
In some ways, the above question is easy to answer. No, Jason Hammel can't replace Yordano Ventura because the emotional impact of his death far exceeds his stat line from last season. He was a friend, confidant, and teammate to many players on the Kansas City Royals. How can a new guy replace that?
Even if you reduce the inquiry to sheer on-field performance, Hammel still can't really replace Ventura. Yes, Ventura's results weren't exactly great the last two seasons. His 4.08 ERA in 2015 was only slightly above league average (103 ERA+), and his 4.45 ERA in 2016 was slightly below average in 2016 (98 ERA+). Hammel certainly can produce results within that range. He posted a 102 ERA+ in 2015 and a 105 ERA+ in 2016, which were both slightly above league average.
Yet, Ventura possessed the potential for so much more. He had clear "ace" stuff if he could put it all together. Plus, the KC Royals controlled Ventura through the 2019 season on a team-friendly contract. Ventura could become that most valuable of all assets: a player who could produce star-level results at a bargain rate.
Of course, we'll never know if Ventura would have ever realized his potential. But, the possibility was there. On the other hand, with the 34-year-old Hammel, it's pretty much what you see is what you get. He's not very likely to reveal untapped upside like 37-year-old Dodgers starter Rich Hill did last season.
Jason Hammel Understands The Situation
Hammel himself is well aware of the touchy atmoshere he's walked into. He told Kansas City Star reporter Rustin Dodd on February 8:
"I feel like I need to express my condolences to, first of all, Royals Nation and the Ventura family," Hammel said. "Just because, I truly feel that if that unfortunate passing doesn't happen, you guys aren't talking to me. So I'm going to do my best here to — not necessarily replace him, because he had quite the bright future ahead of him — but I know what I bring to the table. And I want to win."
KC Royals general manager Dayton Moore had a much more positive take on the rotation headed into 2017. He
commented to Dodd
:
"It solidifies our rotation in a way that we're very comfortable at this point," Moore said on Wednesday, while introducing Hammel. "We like the consistency of the rotation. I think this rotation is certainly every bit as good as any rotation that we've had, truthfully, as far as consistency is concerned and what it possibly can bring us."
Moore has a good point. The Kansas City Royals possess three veteran starters with a track record of taking the ball for more than 25 starts a season in Hammel, Jason Vargas, and Ian Kennedy. Twenty-eight year old Danny Duffy flashed "ace" upside in 2016 and figures to headline the rotation. Nathan Karns, prospect Kyle Zimmer, Chris Young, and veteran rehab project Mike Minor will contest for the no. 5 role this spring.
Twenty-nine year old Karns, at the very least, figures to be a credible fifth starter. He features a power sinker that could still allow him to produce at a far higher level than the 3.67 ERA in 147.0 innings he posted in 2015 (his best season). Meanwhile, prospect Kyle Zimmer has top of the rotation stuff, but hasn't been able to stay healthy. The team is quietly optimistic that thoracic outlet syndrome surgery will solve the nagging shoulder problems he's suffered through his entire Kansas City career.
Meanwhile, if Mike Minor is healthy, he could return to the top of the rotation form he flashed three years ago for Atlanta. Kansas City Royals fans should remember Chris Young's outstanding 2015 campaign that helped KC win the 2015 World Series. Yes, he was awful in 2016. But, he could always bounce back. Overall, Kansas City has much better fifth starter possibilities than most teams in major league baseball.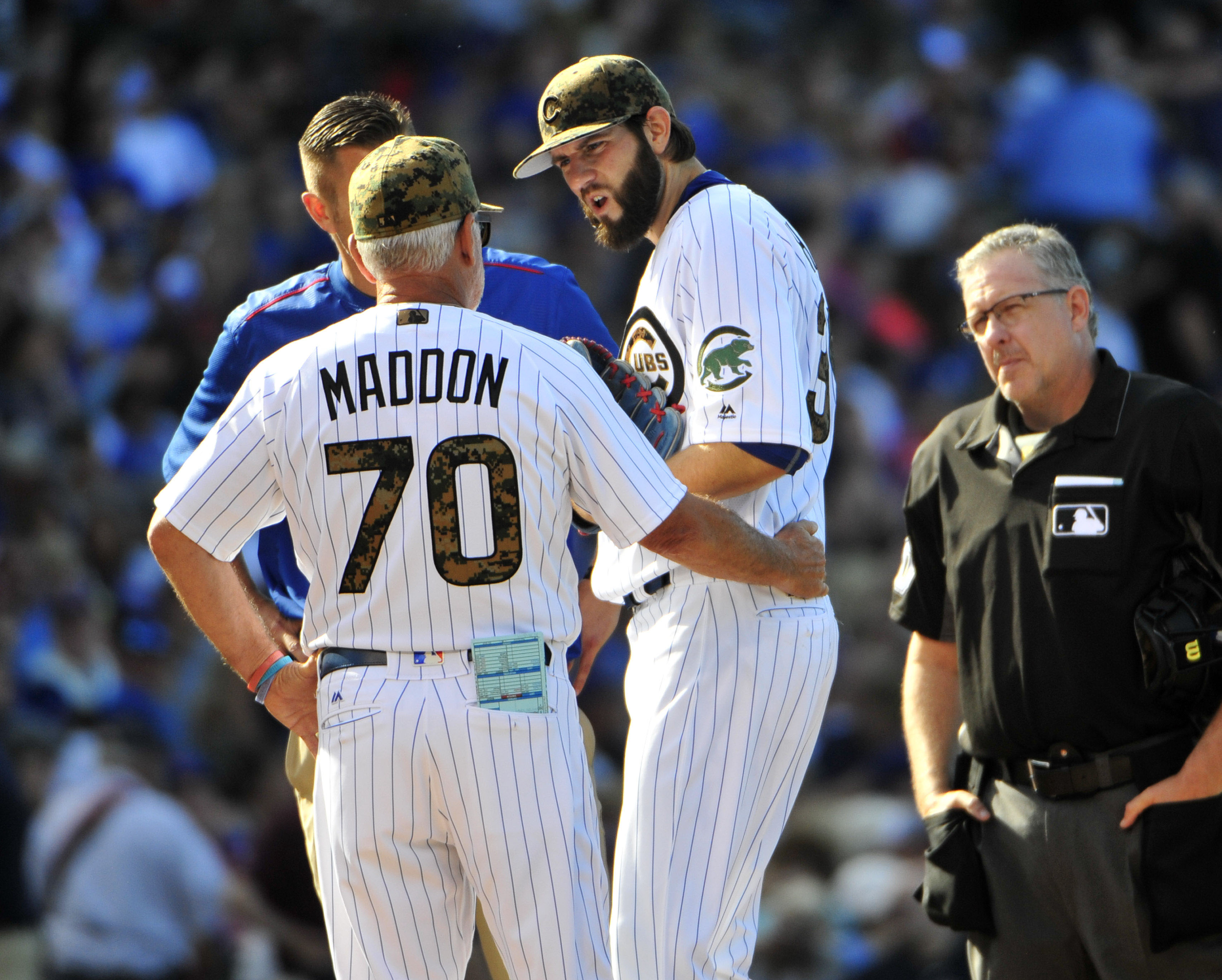 The Royals Were Lucky To Get Hammel
The KC Royals scored a coup when they were still able to land Hammel at a moderate rate after Ventura's fatal jeep accident. This winter featured a thin starting pitching market that figured to push prices way out of Kansas City's price range. Instead of the two-year, $16 million deal Hammel signed with the Royals, MLB Trade Rumors projected he would command three-years and $42 million before free agency began.
Without Ventura, Dayton Moore could have been headed into the 2018 season with Danny Duffy as his only established starter. Ian Kennedy has an opt out clause after the 2017 season. Vargas and Young head into mutual option years in 2018.
They're unlikely to play under those option years since the Royals have never had a player accept one of those tacked on seasons ever since Dayton Moore routinely added them to contracts when he took over in Kansas City. In many ways, the mutual option isn't about trying to add a year to a contract. Instead, it's more of a legal maneuver to push money farther into the future. Neither side expects those mutual options to ever be exercised.
Part of the reason Jason Hammel was available is that he felt Cubs manager Joe Madden didn't trust him and would pull him early from games. In 30 2016 starts, Hammel pitched a mere 166.0 innings (only 5.53 innings per start). He could significantly improve on his 1.1 bWAR 2016 season for Chicago simply by pitching 180 to 200 innings in Kansas City.
Another reason that Hammel remained unsigned until early February was that the new CBA severely punished teams that regularly exceeded the luxury threshold. Further, the new luxury tax hit at a lower number than many expected. Thus, teams were cautious about adding salary this winter. Add in the weak free-agent class, and it was a slow winter for deals.
In the end, Dayton Moore recovered better than anyone could have reasonably expected following Ventura's accident on January 22. Whether or not it was enough to return to the post-season remains to be seen.
This article originally appeared on