Kate Upton defends epic AL Cy Young Twitter rant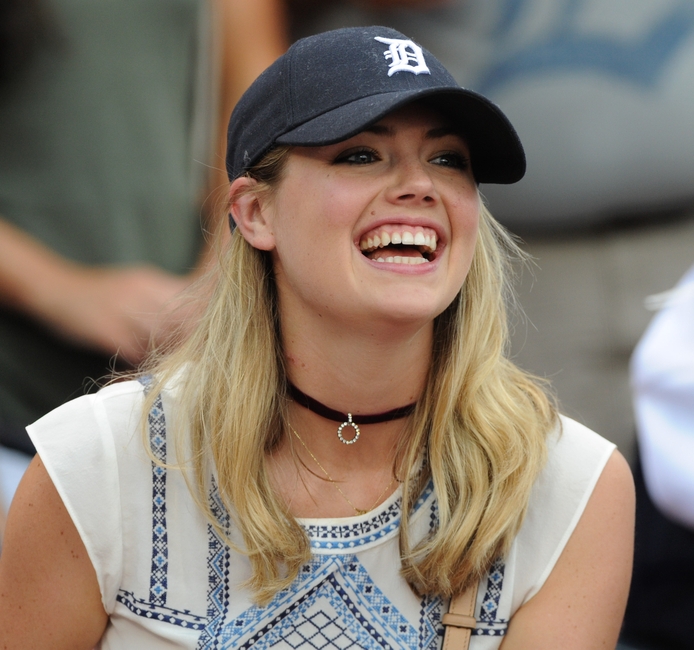 Kate Upton is offering up no apologies after lashing out on Twitter following Rick Porcello capturing the Cy Young Award
With the end of the Major League Baseball season taking place earlier this month with the Chicago Cubs winning their first World Series title in 108 years, it was recently time to hand out the awards to some of the best of the best in the game. Of course, there was a little controversy when it came down to the AL Cy Young award, as Boston Red Sox starter Rick Porcello took home the hardware, despite the fact that Justin Verlander actually had more first-place votes.
The controversy would not stop there, however, as Verlander's famous significant other, model Kate Upton, took to Twitter to offer up her thoughts. And boy, did she every have some thoughts, as it was one of the more memorable Twitter rants that we've seen in quite some time.
Well, it seems as if she regrets absolutely none of it. FOX Sports' Ken Rosenthal recently explained.
.@kateupton responded: "My comments have nothing to do with Rick personally. They had to do with what I see as a flawed voting system…

— Ken Rosenthal (@Ken_Rosenthal) November 23, 2016
"…I hope the attention my comments are generating motivates positive change in MLB, for instance not allowing voters to send in their…

— Ken Rosenthal (@Ken_Rosenthal) November 23, 2016
"…ballot a week before the season is finished." Note: Verlander and Porcello were teammates with the #Tigers from 2009 to '14.

— Ken Rosenthal (@Ken_Rosenthal) November 23, 2016

Hey, you have to give her some credit here. She's sticking by her man and the comments that she made in defense of him.
Really, though, you can't blame her. The MLB voting process has been a point of contention for quite some time now, and it reared its ugly head once again here with the Cy Young voting that took place.
This article originally appeared on