Kansas City Royals Trade Block: Who Do They Move in 2017?
Tim Boyle/FanSided via Call to the Pen

Fansided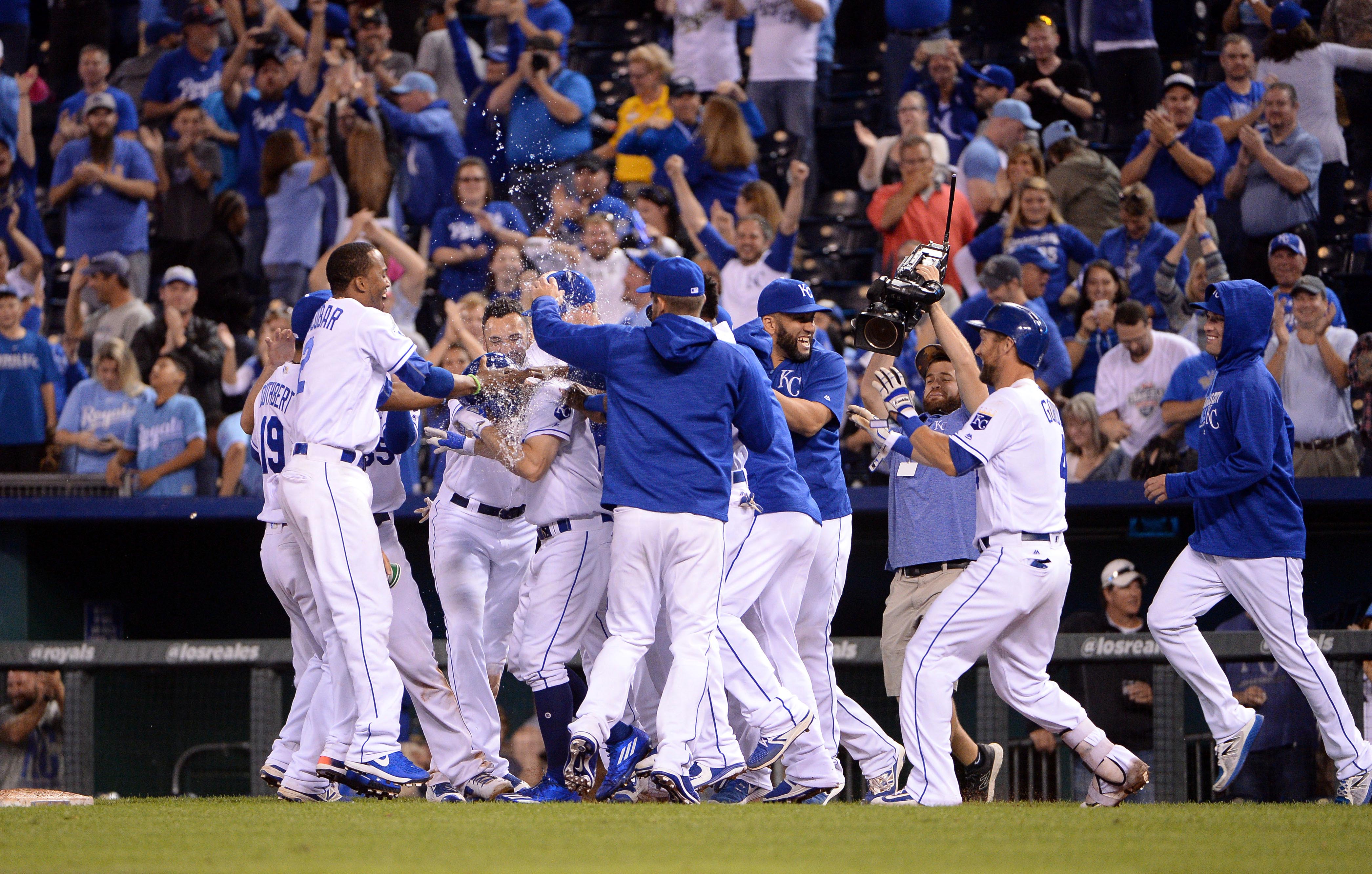 The Kansas City Royals would be wise to start selling the best veteran pieces on their roster. Who on the roster can we expect to find a new home in 2017?
The Kansas City Royals trade block is going to fill up this year. A big reason for this is that the 2015 champions have multiple guys on expiring contracts. They also have a couple of arbitration eligible players due for raises along with younger ones previously extended. Those in the latter category will see their salaries increase, too.
As a small market squad, the Royals cannot get away with continuing on the road they're driving down. They have spent a lot of money on this team which right now does not look very good.
Fortunately, the Royals have plenty to offer the rest of the league as they attempt to get back into contention. Many of the members from their championship starting lineup are trade options now. Due to the abundance, just about every contending team in baseball will find something at this yard sale the Royals will host in July.
The Royals have yet to fully commit to winning or losing next year. By signing Brandon Moss, it may look like they are interested in competing. However, they previously moved on from Kendrys Morales and Edinson Volquez without fully replacing either. It's possible the Royals are putting their focus on the 2018 or 2019 season and adding a few pieces for then before it gets too late. After all, several of their overpayments will extend through those seasons.
We should see the Royals as one of the game's most active trade deadline teams this summer. Unlike in years past where they added Johnny Cueto and Ben Zobrist, this time we will see them sell off the goods they have. It's an important step for the Royals even if it is a backward one. Rebuilding the farm can put them in position to enter the upcoming years fully loaded with talent. Within a few years, they might be ready to add another championship. It all starts with attempting to trade these players.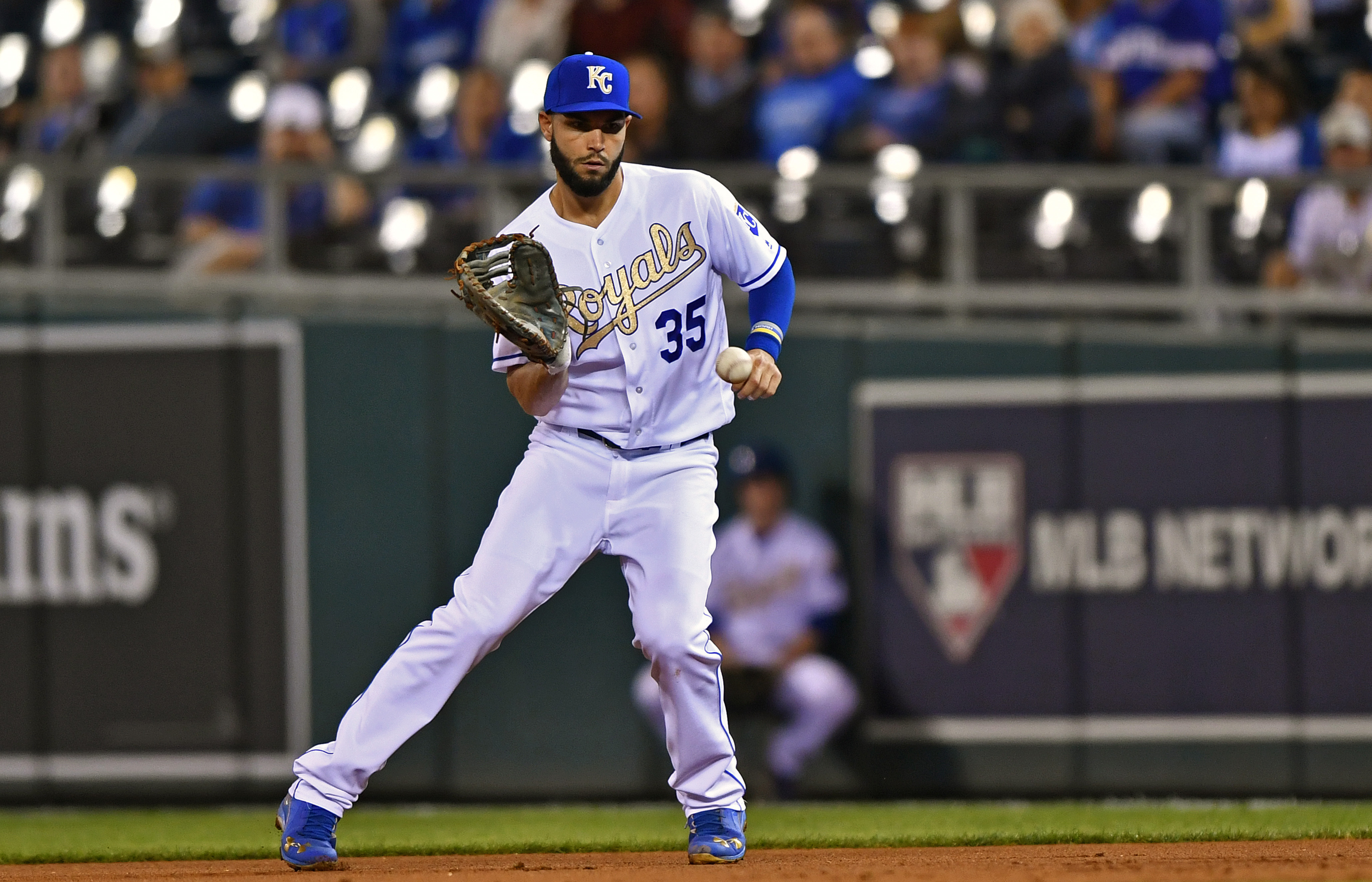 First baseman Eric Hosmer is entering the final year of his contract with the Royals. He's not alone in this aspect. The Royals seem to be building toward a fire sale in 2017. The three-time Gold Glove winner has been an intricate part of the Royals' recent run so to see him leave will be a huge disappointment for many.
Unfortunately, as a small market team, the Royals probably cannot afford to keep Hosmer. He has some great abilities that will surely land him a big deal in free agency. Since the Royals have already committed a lot of money elsewhere, it's very unlikely he returns in 2018.
The only thing that may keep Hosmer in Kansas City is if he has another bad year. Even then, would they want him? The 2016 season was a struggle in many regards as his batting line dipped well below what he did the previous year. For his own sake, Hosmer did set new career highs with 25 home runs and 104 RBI. He should be one of the hottest free agents on the market next winter. At the end of 2017, though, he could be one of the biggest contributors for a playoff bound team.
Finding a first baseman is pretty easy for many MLB teams. Several quality names remain in free agency even right now. Few compare to Hosmer who has a mix of getting on base at a stellar rate, hitting with some good power, and playing top notch defense. The chances he gets traded are exponential. Due to Kansas City's low budget and how much more Hosmer has to offer, he should be heavily shopped.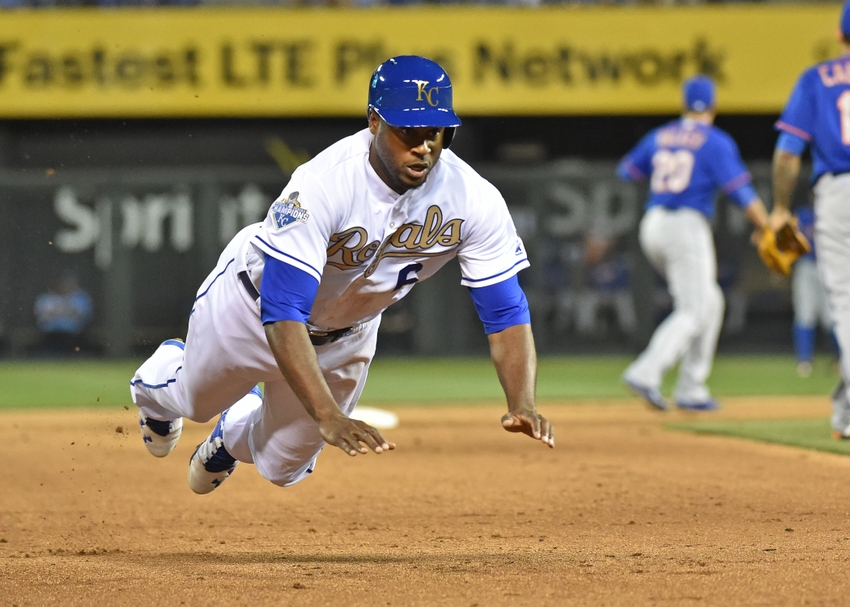 Two years ago, Lorenzo Cain finished third in the MVP voting. The amazing season helped the Royals win the 2015 World Series thus leading to Cain becoming somewhat of a superstar. It was an atypical season for Cain and not one he is likely to fully repeat.
Still, Cain has value with the Royals and around the league. He is a good defensive player who gets on base and provides his team with good speed, too. Teams hoping to rent a center fielder for the latter part of 2017 would surely look at him as an option.
Just like Hosmer, Cain's numbers were down last year. He did miss a lot of time due to injuries so there is that scapegoat to blame. Despite the down season, Cain is still an intriguing player who bloomed late and nearly won the MVP award from out of nowhere.
Cain is very likely to get traded this July because of his many abilities and expiring contract. The Royals would be pretty foolish to extend him. A 31-year-old upcoming free agent is a dangerous piece to have when the team has so many other needs. Cain's speed is likely to decline in the upcoming years. Once it does, his value decreases greatly. So, it's probably for the best the Royals part ways and get something in return.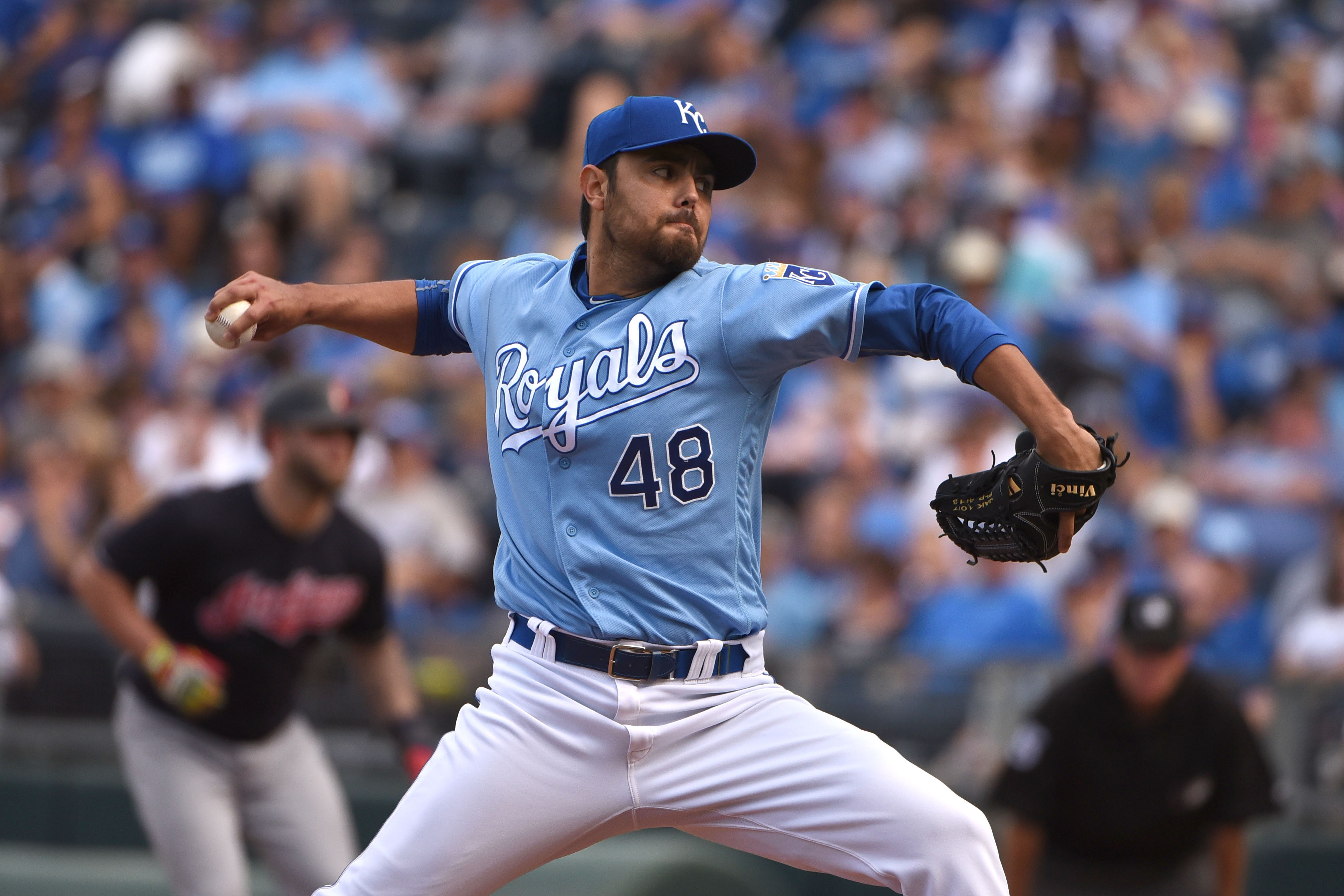 One player the Royals must move on from is a newer member of the roster. Relief pitcher Joakim Soria was signed last offseason to a multi-year deal that will guarantee him another $17 million over the next two seasons. The buyout in 2019 looks very likely as Soria's age is beginning to show in his statistics.
Soria's homecoming to the Royals last year was not a favorable one. He finished the year with a 4.05 ERA and an unusually high walk rate of 3.6 per 9. The Royals thought they were adding a veteran to an already stacked bullpen. Instead, they landed a guy who has already moved on from his best days.
In order for the Royals to actually trade Soria, they will need him to do well in the first half of 2017. His contract doesn't match his numbers from last year. As much as the Royals would love to trade him, right now there probably aren't many takers.
The bonus is that teams are always looking to improve the relief core. Soria has pitched very well in the past. Last year could have been an outlier. The key to trading him will still be finding someone desperate enough to accept a rather large contract for a non-closer. Times have changed for relievers and there's a good chance someone does bite.
Honorable Mentions
There are other members of the Royals' trade block, too. Third baseman Mike Moustakas is one of the main candidates. Only because third basemen are not too desirable because every team already has one will the Royals have a tough time finding a taker. A similar sentiment can be said about shortstop Alcides Escobar. The Royals' best chances at dealing either of them is probably an injury.
Closer Kelvin Herrera is also someone we should watch out for as a trade candidate. He is still arbitration eligible which helps him stand out from the others mentioned. The Royals do, however, seem willing to move on from even the best relief pitchers. A solid year from Herrera could even mean he ends up bringing the Royals the best return of anyone. As we have seen, relief pitchers are more valuable than ever.
The only veterans safe from a trade this season are the ones so bad nobody wants them (Chris Young) or the ones the Royals plan to continue building around (Salvador Perez). Consider everyone else who doesn't fit into those two categories expendable.
More from Call to the Pen
This article originally appeared on