Salvador Perez nearly tackled an umpire while chasing a foul ball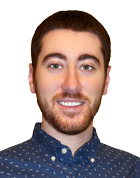 Kansas City Royals catcher Salvador Perez is a big man. At 6-foot-3, 240 pounds, he makes some hitters look small while standing in the batter's box. He also dwarfs most home plate umpires.
Mike Everitt, the man behind the plate for Thursday's game, is fortunate that Perez spared him while pursuing a popped-up bunt by Mike Leake. Perez immediately ran into Everitt, who was admittedly playing good defense, but decided to give him a hug rather than running him into the ground.
After the collision, the two shared a laugh as Everitt helped Perez up from the dirt. This is why Salvy is one of the most beloved guys in all of baseball.