The White House hints at a Salvy Splash during next week's Royals visit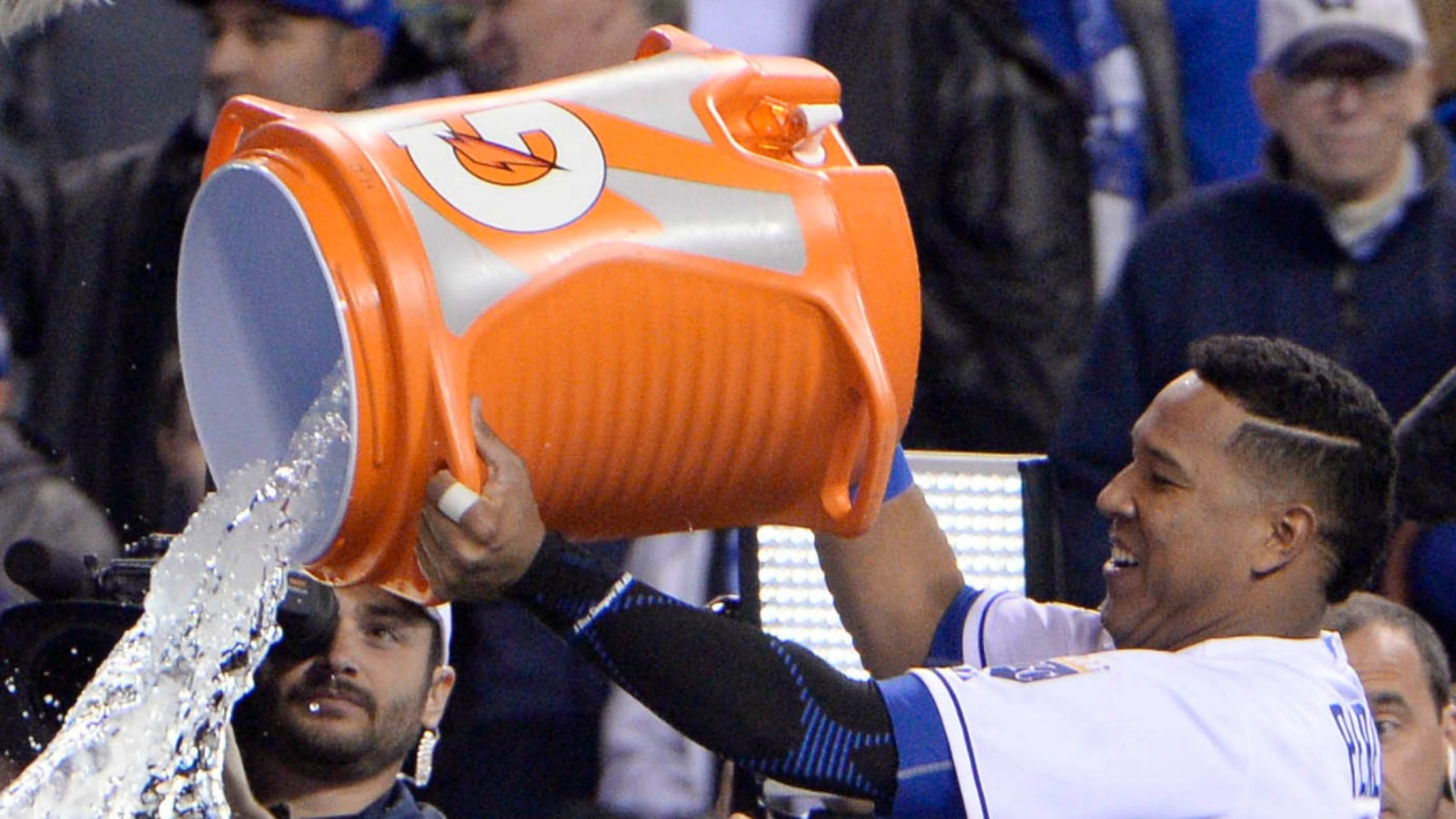 Salvador Perez has doused plenty of his teammates and coaches in postgame celebrations, but he wouldn't dare give a Salvy Splash to the leader of the free world. Would he?
The White House is taking all necessary precautions when the Kansas City Royals come visit to celebrate their 2015 World Series title with President Obama. The forecast for July 21 appears to be wet:
Your 2015 World Champion Kansas City #Royals are excited to share a special announcement from @WhiteHouse!https://t.co/itJUdquEaN

— Kansas City Royals (@Royals) July 14, 2016
And we thought it was bad when Perez doused his manager after winning the Royals' first World Series championship in 30 years this past October.