President Obama called out the Royals for having boring nicknames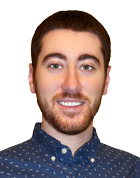 The Kansas City Royals paid President Barack Obama and the White House a visit on Thursday to celebrate their World Series championship in 2015. It's a tradition that every world champion gets to experience, and the Royals certainly made the most of it.
The team snapped a group photo with Obama, as expected.
Thank you to @POTUS and @WhiteHouse staff for hosting your 2015 World Series Champs today! #Royals pic.twitter.com/ttPqMMl5dN

— Kansas City Royals (@Royals) July 21, 2016
But Eric Hosmer also took a pretty great picture in front of an Abraham Lincoln portrait.
Who wore it best? 🤔 (via @TheRealHos35) pic.twitter.com/vZVy8F083E

— Kansas City Royals (@Royals) July 21, 2016
The highlight of the trip, though, was when Obama gave his speech. In it, he congratulated the Royals on their title run, calling them "one of the most complete teams" in recent years. He also cracked a few jokes — some funnier than others — while sharing his one gripe with the Royals: their nicknames.
Obama isn't wrong, with the exception of Moose — that's a pretty great nickname, even if it's not that creative. The 2015 Royals weren't an extraordinary team, either. They made contact, got on base and shut down opponents with terrific pitching, particularly out of the bullpen.
Obama's full speech can be watched in the video below. It was as good as his others when welcoming champions, and he even talks about the Royals sneaking Fetty Wap into their pressers.